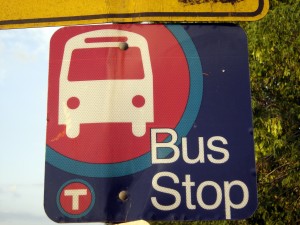 Every year hundreds of passengers, pedestrian and other motorists on Los Angeles roads suffer serious injuries resulting from MTA bus accidents. Bus line operators and drivers have a duty to provide for safe and hazard free public transportation to the citizens of Los Angeles county. Victims of public transportation accidents are entitled to full financial restitutions for the harms they have suffered.
Legal Representation: Our law firm is dedicated to protecting the rights of individuals who have suffered injuries in bus accidents across Los Angeles and the rest of southern California.
Filing a Bus Accident Lawsuit – How to Prove Your Case in the Court of Law:
Under California common carrier laws bus line operators owe their passengers a heightened duty to of care. Most traffic accident lawsuits are based on a negligence cause of action. There are several elements which need to be proven. The defendant owed a duty to the injured party. The defendant breached the duty of care owed. The breach of the duty resulted in the accident. And lastley, the plaintiff suffered actual injuries resulting from the accident.
Common Injuries Resulting From Public Transportation Accidents:  Accidents often result in serious injuries to passengers, pedestrians and other motorists. Some of the most common injuries associated with MTA bus accidents are as follows
Financial Recovery Available for Passengers and Motorists Injured in Accidents:
According to California civil law for bodily harm victims of accidents are entitled to full and just financial restitution for all harms suffered. The amount of financial recovery is based on several significant factors unique to every case. Some of the most important factors include:
Punitive Damage Compensation: According to California state civil law victims of personal injury – auto accidents may have a right to pursue punitive damage claims where the at fault party acts either with an intent to cause harm or act with reckless or wanton disregard for the life and health others. Punitive damages are designed to punish the defendant so that they will refrain from dangerous or reckless actions with may place others at great harm.
Statute of Limitations: Claims against public entities including the MTA and other government run transportation entities must be filed within 120 days (6 months) from the date of the accident. Failure to file government administrative claim will result in the elimination of your right to recovery. Claims against non government private parties and operators can be filed within two years from the date of the accident.
Legal Assistance: All confidential legal consultations with our attorneys are provided free of charge. Since most buses are controlled by government entities, there is only a short window of times to preserver your rights before it is too late. To contact our law offices call toll free at (800)790-5422.  You will be immediately transferred to an accident attorney to discuss your case.