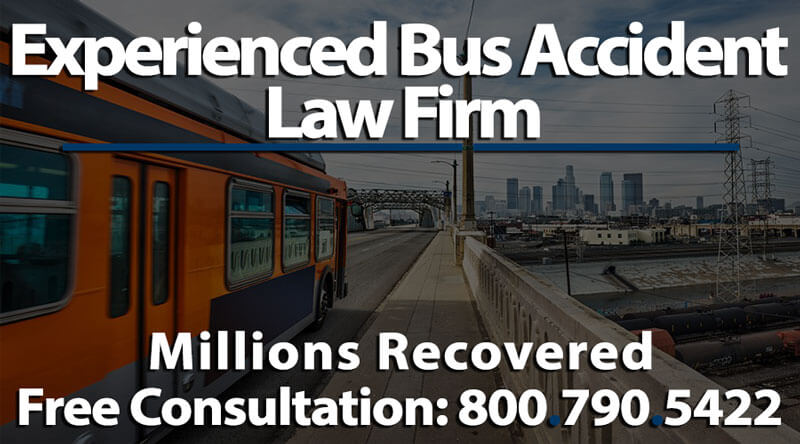 Every day, drivers on the road encounter buses that are driving in a careless manner. They may speed to make it through red lights to ensure a prompt delivery of their passengers or they may stop short at transit stops to let customers off. Buses are unwieldy automobiles and not easily controlled, so drivers need to be extremely experienced and properly trained to maneuver them with a modicum of safety. Other motorists on the road as well as pedestrians need to be wary of buses and practice defensive driving when they encounter them; this is the best way to avoid accidents and injuries. At Normandie Law Firm, one of the top law groups in Los Angeles, our experienced lawyers often take on clients who have been involved in bus accidents who have multiple questions about the legal process and their injuries. Examples of these questions include:
How much is a bus accident case worth?
What is the average value of a bus accident lawsuit?
Can I sue the city for a bus accident?
How Bus Accidents Happen
Bus accidents happen in many ways due to the problematic nature of the vehicle. For one, it is very large and immobile; it is hard to maneuver and requires a degree of skill to operate it safely. This is why bus drivers undergo some sort of training before being allowed to drive on the road and carry passengers. They must be aware of the slow speed and acceleration, the different weight distribution, and the various blind spots. Many accidents occur due to bus drivers not seeing vehicles passing them or turning in their blind spots, and sideswipe or outright crash into these other drivers. Drivers who are not well-trained place their passengers and other motorists on the road at risk of injury; inexperience is dangerous.
Bus drivers also may drive with a certain amount of carelessness due to the fact that many people will not challenge a bus. That is, a bus driver will often pull out from a stop without signaling or waiting for traffic to clear, because he knows a car will stop to avoid being trapped or getting stuck between two other cars. Bus operators also operate on a tight schedule and know that people have appointments and must go to work and other functions. In their hurry to not be late, they may run red lights or not slow down enough at intersections. This is extremely dangerous behavior, and other cars may not be able to stop in time to avoid hitting buses.
Accidents can also happen to those who are not fellow motorists. Pedestrians or customers are sometimes hurt in bus accidents as well, as in the case of boarding and disembarking. Some bus drivers may open the doors too early before the bus has come to a complete stop, leading to a passenger falling out of the doorway. He may also start driving off before a pedestrian has fully exited the automobile or cleared the pathway of the bus.
If you are injured in a bus accident, contact one of our expert attorneys with experience in bus accident cases at Normandie Law Firm today.
Potential Injuries
As a motorist involved in a car accident with a bus, you can sustain heavy injuries. Buses are massive objects that can exert a lot of force on impact, and depending on where you are struck, you may be severely wounded. A bus that turns into your vehicle can cause you to flip over or slam into another car. If a bus runs a red light as you are going through the intersection, you may be t-boned and trapped between the plastic and metal of your vehicle and the wreckage of the bus. Even as a passenger, you may be flung from your seat if the bus crashes. Further, pedestrians who are hit by buses are often run over and sometimes dragged for blocks before the bus driver stops. There are numerous other injuries that can be sustained; some of these injuries include:
Broken Bones
Fractures
Facial Injuries
Dental Injuries
Sprains and Strains
Torn Muscles
Internal Bleeding
Organ Damage
Traumatic Brain Injury
Heavy Burns
Crushing Injuries
Paralysis
Death
The extent of your injuries will be one of the primary factors in determining the value of your case, so you should make sure to properly document the wounds and seek medical attention to have doctor's notes and medical records on file. An accomplished lawyer experienced in bus accident cases can help you assemble all of your evidence.
Average Value of a Bus Accident Injury Claim
No matter what kind of accident you get involved in with a bus, there is no single way to determine the average compensation for a bus accident lawsuit. Multiple factors contribute to the settlement. Each case is different, and even if there are similar injuries and circumstances, other things can weigh more heavily than some others. For instance, if you and another person both sustain a broken hand, you are not entitled to the same compensation – one of you may require daily use of the hand in your occupation and cannot afford to take time off, while the other may still be able to go to work even with an injury. Thus, the settlement value for the one who requires more time off will likely be slightly higher.
How much your case is worth depends on the extent of the injury, the effect it has on your life and job, the permanence of it, and the amount of emotional damage. For more information, consult with a skilled attorney who has experience in bus accident cases.
Although some bus accident claims can yield hundreds of thousands of dollars, not all will generate that amount of money. In fact, most settlements will remain in the five-figure range; those million-dollar lawsuits are outliers, and they greatly inflate the average settlement amounts. The reason many cases are settled for a smaller payout is because of the decision to not go to trial to try and pursue the maximum settlement. This is a problem with many attorneys.
Want a Second Opinion?
Many lawyers will rush through cases in efforts to get quick settlements and not go to trial. The faster a case is settled, the sooner they get paid. They are not concerned with their clients; they are only concerned with their own personal gain. Attorneys who pursue quick and cheap settlements are doing their clients a huge disservice and greatly lowering their qualities of life; these people need that money for medical bills and lost wages, and paltry sums are not enough to cover these expenses.
If you feel that you are being misrepresented by an attorney and that he is purposely trying to get you to agree to a settlement that you feel is too low, contact our law firm for a second opinion. We will tell you what we believe your case could be worth, as well as whether your current attorney is taking the right path in his approach. Call us today to speak with an experienced attorney.
Select Normandie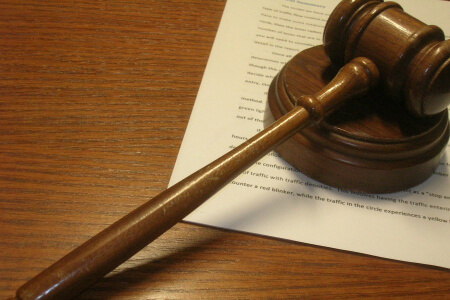 If you have doubts, go on and select the top-rated Normandie Law Firm to represent you. Our qualified lawyers with experience handling bus accident claims are empathetic and caring, and we place your health above all else. Our goal is to bring you the maximum settlement possible, and we are not afraid to aggressively fight for your rights as a victim and go to court if we have to. We believe all victims of bus accidents deserve their fair share of compensation, and we will do everything in our power to bring it to you.
FREE LEGAL CONSULTATION: Reach out to us today for a free legal consultation. We will discuss your case, the legal process, and will be willing to answer any questions you have. We are here to give you the best knowledge possible so you can make informed decisions about the way forward.
Our firm operates on a zero fee guarantee basis, meaning we do not get paid unless and until we win your case. You do not owe us any money out of pocket; our payment comes from the settlement we win for you. This way, your savings take no hit whatsoever. If we don't win your case, you owe us nothing at all.
To learn more about average bus accident settlement amounts, contact an attorney with expertise in bus accident injury lawsuits at Normandie Law Firm today.