The Normandie Law Firm 
Experience • Trust • Dedication to our clients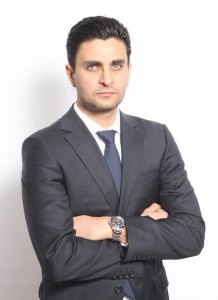 The Normandie Law Firm is a personal injury firm that focuses solely on catastrophic injury and serious injury cases.  While the firm's goal is always to maximize the value of each and every case, we realize there is far more to effective representation.  Clients require effective communication, respect, and comfort when dealing with an attorney and we strive to give every case the attention it deserves.  Our attorneys are qualified to handle personal injury cases throughout the entire state of California including:
Car Accidents
Motorcycle Accidents
Accidentsidents
Slip, Trip & Fall Injuries
Dog Bites
Product Liability Claims
Drug Side-Effect Litigation
Serious Injury Cases
Birth Injury and Birth Defects
Medical Malpractice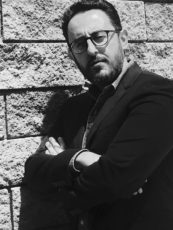 Salar "Sal" Hendizadeh is an Attorney at the Normandie Law Firm. Over the years, he developed extensive experience in various fields of personal injury and consumer right laws.
Sal's tenacity and determination has resulted in millions of dollars in settlement recoveries for his clients. He is always available to his clients any time they call or email him.
Sal Graduated from UCLA Summa Cum Laude, the highest possible honor bestowed to graduates, with a degree in Political Science and History. Sal continued his study of the law and graduated from Loyola Law School.
You can always reach Sal by contacting our office. Call our toll free number and ask for Sal, he'll be there to answer any questions you may have.
Unlike other law firms, we solely focus personal injury.  Thus, you can rest assured that your case will be handled by an attorney who understands the intricacies of your claim and will be best positioned to maximize the value.  Our business model centers on the basis of having happy clients and individuals who are willing to refer us to their friends and family in a time of need.  The only way we succeed is by providing a level of care, service and producing results that will place our clients in a position where they feel comfortable telling their loved ones about who we are and the services we provide.  In fact, most of our new clients were referred to us by earlier ones.  This is no doubt a result of our hard work, care, and dedication to procuring the highest level of compensation to our clients.
We Don't Get Paid Unless We WIN Your Case
At the Normandie Law Firm, we follow the word of our founding partner Daniel Azizi Esq.  "It is our belief that the client's sole focus should be recovery and treatment, and our goal is to make that goal as seamless as possible."  Therefore, we only work on a contingency fee basis. That means that we don't get paid until we have successfully procured compensation via settlement or verdict.
Why Clients Turn to Our Law Office for Their Attorney
1. No fees or costs until your case is settled or won.
2. Our attorneys are available for consultation at any time, day or night 24/7.
3. No wasted time speaking with a secretary or phone operator. When you call the first person with which you will speak will be an attorney.
4. All consultations with our attorneys are 100% free and confidential.
5. The Mission of Our Law Firm: Treat all our clients with the utmost level of respect, dignity, compassion, and protect their right to financial recovery.  

Our Most Recent Verdicts and Settlements:
Truck Accident
— $3 million
Pedestrian Accident
— $1.96 million
Auto Accident
Settlement
— $2 Million
Premises Liability
Settlement
— $300,000
Medical Malpractice
— $200,000
Auto Accident
Settlement
— $525,000
Defective Medical Device
Settlement
— $300,000
Auto Accident
Settlement
— $100,000
Foot Injury
— $250,000
Auto Accident
Settlement
— $200,000

Gym Accident
Settlement
— $22 million
Dog Bite
— $1.4 million
Auto Accident
— $310,000
Auto Accident
— $250,000
Bicycle Accident
Settlement
— $250,000
Truck Accident
— $750,000
Auto Accident
— $275,000
Back Injury
— $500,000
Defective Medical Device
— $125,000

Truck Accident
Settlement
— $1.25 million
Uber Accident
— $1 million
Medical Malpractice
— $170,000
Defective Product
— $115,000
Street Defect
— $360,000
Auto Accident
— $433,000
Motorcycle Accident
— $500,000
Auto Accident
— $240,000
Back Injury
— $460,000
Defective Medical Implant
— $185,000
Product Liability
Settlement
— $150,000