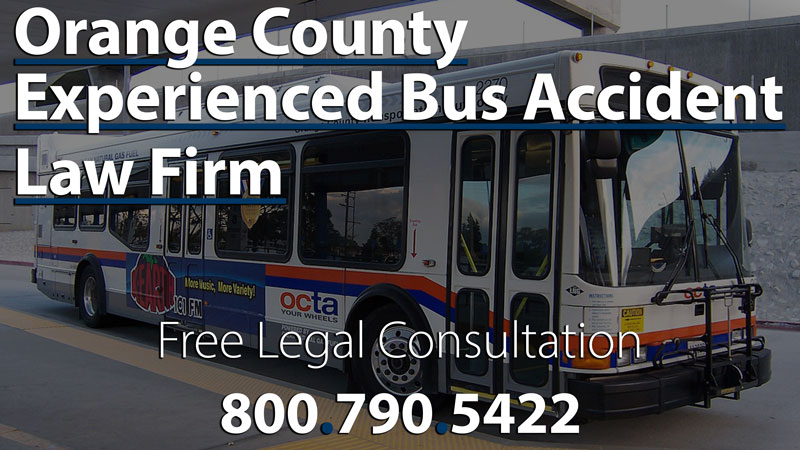 Orange County is well known for its tourist attraction like Disneyland, Knott's Berry Farm, and several beautiful beaches. Orange County has many freeways that allow for convenient transportation. There are three major interstate highways that pass through Orange County—the Santa Ana Freeway, the San Gabriel River Freeway, and the San Diego Freeway. Additionally, ten other state highways facilitate transportation within Orange County.
What about public transportation? The Orange County Transportation Authority (OCTA) operates most of all the public transportation in Orange County. OCTA consists of seventy-seven different bus lines and more than 6,500 bus stops. OCTA transports more than 50 million passengers per year. Other bus companies partnered with OCTA to provide exceptional public transportation to the county include First Transit Inc. and MV Transportation.
Nationwide, there are almost 900,000 buses traveling more than 16 million miles per year. With that incredible travel distance, there have to be a few incidents. There can be up to 14,000 bus crashes a year that result in injury. There are almost 260 fatal bus accidents per year. In these fatal accidents, only about 50 passengers lose their lives. However, not only passengers can suffer injury or death after a bus accident. Non-passengers like bicyclists, pedestrians, and other drivers account for almost 250 deaths related to bus accidents. In summary, there were 32 deaths related to intercity buses, 190 deaths related to transit and school buses, and 35 deaths related to all other types of buses.
Although the numbers are present, in comparison to all other means of transportation, buses are rather safe. The rare bus accident always impacts communities. Orange County is not the exception. Below are a few past bus-related incidents:
In December 2016, a bus accident left the driver of a car dead and at least fourteen passengers with minor injuries.
In April 2014, a bus driver blacked-out while driving a school bus. The eleven students on the bus suffered various injuries ranging from broken bones to spinal injuries.
In April 2014, a school bus drove off of the road, leaving the driver and two students critically injured; other students sustained only minor injuries.
If a passenger is injured on a bus, he or she might be asking the following questions:
Can I sue if I was injured as a passenger during a sudden stop?
Can I sue if I was injured during a sudden start?
No matter what the cause of your injury—a bus accident or a sudden stop—you need to exercise your legal rights and hire a lawyer to sue the bus driver or the bus company. Buses are common carriers and therefore owe passengers and non-passengers a degree of care. Contact an expert attorney with expertise in bus accident injury lawsuits in Orange County to get started on the process of filing a claim. One of our experienced lawyers at the top-rated Normandie Law Firm will be able to assist you.
Bus Duty to Passengers and Non-Passengers as Common Carriers
Any vehicle that transports passengers from one location to another in exchange for a fee is considered a common carrier. Trains, airplanes, taxis, ships, and, of course, buses are common carriers. Common carriers are regulated both by the state and the federal government. Why so much regulation? Passenger safety is a priority in the transportation industry. Because of this, common carriers are required to exercise the highest level of care to ensure passenger safety. Common carriers must implement care and diligence in the following ways:
Providing safe vehicles for operation
Accommodating passengers whenever necessary
Respecting passengers at all times
Giving passengers reasonable attention
Protecting passengers from other passenger aggression
Operating the vehicle safely and cautiously
Although the highest level of duty is reserved for passengers, bus drivers also have a duty to keep non-passengers safe. That includes driving carefully to prevent non-passenger injury. Once the bus driver or the bus company fails to exercise the duty of care towards passengers and non-passengers, the bus driver or bus company become liable for anything that can come as a result of that breach of duty. When is the bus driver or bus company liable for passenger and non-passenger injuries? Undeniably, if the accident was caused by a third party, then the third party is liable. However, if the accident or the injuries to passengers and non-passengers were caused by the driver or company's negligent actions, then they would be liable.
If you were injured in a bus accident, an accomplished lawyer experienced in bus accident cases inOrange County should be able to help you establish negligence in your case. There are four elements of negligence: duty, breach, cause, and harm. Contact an experienced attorney to receive more information on establishing negligence.
Common Injuries Sustained After Bus Accidents
The severity of the injuries sustained in a bus accident will depend on whether the victim was a passenger or not. Non-passengers appear to be more at risk of developing severe injuries simply because of the overpowering size of buses. Often, injuries will be similar to injuries sustained in all other car accidents. In buses, injuries are similar, but the way in which they are acquired is different. Buses seat many people—in seats without seatbelts. Additionally, buses allow passengers to stand in the aisles if there is not enough seating available. In accidents, this can be troubling. When passengers are seated, and the bus suddenly stops, they might hit their heads against a window or a seat. If the bus was going too fast and the passenger was standing, the passenger might fall over and sustain injuries. Likewise, sudden starts can cause injuries. If passengers are walking down the aisle looking for seating and the bus suddenly starts, passengers can fall and hurt themselves.
Possible injuries after a bus accident include all of the following:
Head injuries and traumatic brain injuries
Back and neck injuries
Spinal cord injuries
Broken hips, fractures, and sprains
Whiplash
Some of these injuries can require constant medical attention that can lead to expensive medical costs. Exercise your right to sue. If you hit your head against a seat, a safety bare, or a window because of a sudden stop, you might have a Head injury that can potentially develop into a traumatic brain injury and cause permanent damage. You need legal representation as soon as possible. Contact a skilled lawyer experienced in bus accident cases to begin the process towards filing a bus passenger injury lawsuit.
Normandie Law Firm—Orange County Injury Attorneys Are Here to Help
Normandie Law Firm is a top personal injury law firm with expertise in bus accident cases against bus companies. If a passenger slips and falls on the bus and sustains serious injuries, we can help get the compensation the passenger deserves. If your loved one was killed in a bus accident, our law firm can help you file a wrongful death claim. Our law firm has the experience necessary to represent you. If you were injured because the bus driver or bus company breached their duty of care to you, we will do everything possible to win your case. One of our qualified lawyers with experience handling bus injury claims will be able to assist you in receiving fair compensation for your damages.
FREE LEGAL CONSULTATION: Normandie Law Firm puts clients first. We offer free consultations and free second opinions. Our free consultations offer potential clients the opportunity to meet with an attorney who has experience in cases against bus companies. Our attorneys will answer all of your questions and address every one of your many concerns. We will not rest until you feel confident in beginning the legal process against the bus driver or the bus company.
We also offer free second opinions. Why would you need a second opinion if you already have an attorney? Well, if you are out looking for additional information after consulting with your attorney, he or she might have missed something important. Many attorneys tend to rush through cases because they want to move on to other cases to increase their numbers. This can cause them to overlook important information that can affect the outcome of your case. Do not let the incompetence of your current attorney determine the outcome of your case. Our attorneys at Normandie Law Firm will reevaluate your case and make sure you have all the information necessary to win your case. We will never rush through your case because we value our clients and make sure we give each of them all the time necessary.
Normandie Law Firm is proud to offer clients a Zero-Fee guarantee. You will never have to worry about paying any upfront fees. Additionally, since our law firm is strictly run on contingency, you will not have to pay anything until we win your case. Contact Normandie Law Firm today for your free consultation or free second opinion with one of our attorneys with experience in bus accident cases.