Tour Bus Accident Lawyer Los Angeles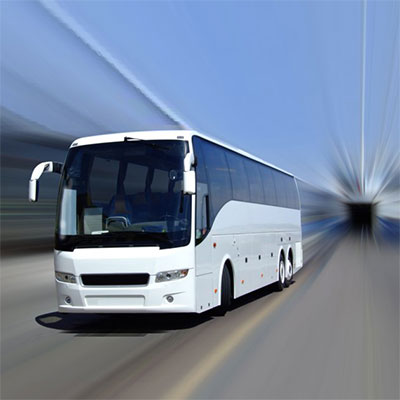 Thousands of people across the country rely on tour buses every day to experience all the attractions that this nation has to offer. Buses are typically considered a safe way to travel, but like with all things, mistakes happen, and in the event of these mistakes, people come into harm. If you or a loved one has been injured in a tour bus accident, you may be able to hire a tour bus accident lawyer to help you sue the tour bus company for injuries. The top-rated Normandie Law Firm, one of Los Angeles's top legal groups, can walk you through the process of filing your claim. One of our accomplished attorneys with experience in tour bus accident cases can fight for you and get you the compensation that you deserve. Despite being based in Los Angeles, our experienced lawyers can handle cases from all over California.
What Classifies A Tour Bus Injury?
A tour bus injury is primarily defined as any injury a victim sustains while under the transport of a tour or charter bus company. Tour and charter buses are usually considered as the most efficient way to transport a large group of people to popular tourist locations. Accidents do happen though, and these accidents can often lead to a slew of lawsuits and insurance claims. Collision injuries, whether they occur in a car or a bus, can be severe. In most cases, passengers who are harmed fail to seek medical attention in time and can result in poor recovery. It is in your best interest to contact a skilled attorney who has experience in tour bus accident claims. Below is a list of common tour bus accident injuries:
Injuries to the spine
Injuries to the neck
Emotional trauma
Amputations
Traumatic injuries to the brain
Broken or fractured bones (tibia, hip, hands, wrists, arms, etc.)
A Bus Accident Case & Those Liable
To sue a tour bus for injuries, it helps to understand how tour bus companies and drivers fit under the law. In the perception of most state and federal laws, buses are considered 'common carriers.' A 'common carrier' is typically defined as an entity whose source of business is from transporting people or goods from one location to another for profit. Other vehicles that fall under the 'common carrier' law are things like, school buses, commercial airplanes, cruise ships, taxicabs, and certain trucks. 'Common carriers' are expected to perform with an incredibly high degree of care, diligence, and security to ensure the safety of their passengers.  Successful lawsuits against carriers usually result from the negligence or misconduct of the carrier company or individual. A qualified lawyer with experience handling tour bus injury claims can explain further.
Per most cases of negligence and misconduct, one must be able to prove said negligence or misconduct caused the damages they experienced. For example, if a person is injured as a result of a tour bus accident in San Diego wherein the bus driver did not adhere to local traffic laws, the individual can pursue legal action with the help of an accomplished San Diego tour bus accident attorney. It is most likely that this case would find success in the San Diego courts as since the driver did not adhere to local traffic laws, they are considered to have been acting negligently. Or, for instance, if a person is injured in Las Vegas per the result of a tour bus driver being hit by a drunk driver, a Las Vegas tour bus accident attorney will determine that it was the fault of the drunk driver, not the bus driver. So, discerning the details of your tour bus accident case can help in determining whether or not there is a case of negligence.
Determining who is liable can be a challenging task, however. There is a slew of different entities that could be deemed responsible for your bus accident. On the one hand, it could be the company that contracted to provide the bus service, on the other it could be the individual driver deemed responsible. In other cases, multiple parties may be held liable under the contributory negligence theory, which is defined as the failure of a plaintiff to act prudently. An experienced attorney can assist you in determining liability. Below is a list of the parties that can typically be involved in a tour bus injury lawsuit:
Tour Company: When tour companies draft and sign a contract with a bus company, the company has a duty to hire a bus company with a record of being safe for their passengers. If an injury occurs on a bus operated by a company that has a long list of safety violations, the tour company and the party that owns the bus could share liability.
Bus Company: The bus company must have reasonably safe buses within its fleet. They are also expected to hire properly licensed drivers who are capable of performing their job safely. Although even if these duties are upheld, a negligent driver can still make a bus company vulnerable to liability
Bus Destinations: Tour buses tend to stop at a variety of different locations throughout their tour. In these cases, passengers are subject to the conditions at each site. If a tourist falls and injures themselves after departing the bus, the bus owner can find the owner of the venue liable for her injuries.
When taking on a bus accident lawsuit, it is also in your best interest to collect the necessary forms of evidence to prove your case to a jury of the court. Evidence can come in a variety of forms such as video or photography, witness testimony, and medical bills or records. Regardless of what forms of evidence you collect after your injury, we recommend you reach out immediately to the tour company and inform them of the incident. The longer you wait to make your injury known, the more likely the bus company is to dispute any connection between the accident and your injury. An expert lawyer experienced in tour bus injury cases can help assemble all of your evidence and send it to the necessary insurance company.
Contacting Normandie Law Firm For Free Consultation
If you or a loved one has been injured as the result of a tour bus accident you may be eligible for compensation. Contact Normandie Law Firm at our Los Angeles law offices, and a team of attorneys with experience in tour bus accident cases can advise you on how best to proceed in reaching a settlement. We operate under a zero fee guarantee policy, which means that in the unlikely event that we do not find a resolution to your case, you don't pay us anything. You only pay us once we win your case. If you desire a second opinion feel free to reach out to our law offices. Per our zero fee policy, all second opinion case reviews are free of charge. You can call us right now to take the first step towards getting your lawsuit started. An attorney with expertise in tour bus injury lawsuits can help you begin the legal process.