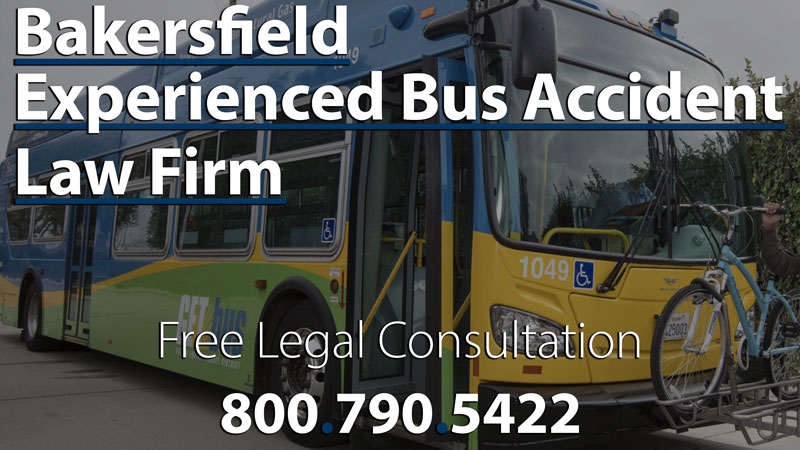 Buses have always been a convenient and effective method of transportation. All motorized vehicles have the potential to be involved in accidents—buses included. However, in comparison to other methods of transportation, buses offer greater safety. Of the more than 32,000 fatal vehicular accidents in the United States per year, buses only account for slightly over 250 of these accidents. Not all accidents lead to fatalities, however. From an approximate number six million nonfatal vehicular accidents, only about 67,000 involved buses. In 2015, passenger fatalities due to bus accidents reached near 50. However, injuries and fatalities are not limited to the people inside the buses. Unfortunately, buses can cause the death or injuries to non-passengers—bicyclists, pedestrians, and other drivers. This fact is clearly present in school bus accident statistics. School bus accidents result in an estimated 98 deaths per year. Of these 98 deaths, only 9% are school bus passengers. The other 91% fatalities are all non-passengers. As you can see, although bus accidents are not common, they do carry the possibility of causing both passengers and non-passengers injuries and, in some cases, death.
If you require any further information after reading this article, reach out to an experienced attorney at the top-rated Normandie Law Firm. One of our skilled attorneys with experience in bus accident cases will be more than willing to take your call.
In Bakersfield, California, there are a few bus transportation options. The Golden Empire Transit (GET buses) accounts for one of Bakersfield's public transportation services. GET buses transport passengers practically anywhere in Bakersfield. If passengers need to travel a longer distance, Kern Transit offers routes that connect all of Kern County. Outside of these public transportation options, Bakersfield has other bus companies. Some bus companies include Bakersfield Charter Bus Company, Bakersfield Party Buses, Classic Charter, Asbury Transportation, Silverado Stages, and Greyhound.
How many bus accidents have happened in Bakersfield? Unfortunately, Bakersfield has a long history of bus-involved accidents.
April 2015, school bus-on-car accident: No bus passengers were injured; the driver of the other car involved died and the passenger was seriously injured.
February 2017, tour bus-on-car accident: One non-passenger was instantly killed. There were nine people with serious injuries and seventeen people with minor injuries.
October 2016, bus-on-truck accident: The accident resulted in the deaths of the bus driver and twelve passengers. Approximately thirty other passengers were injured.
April 2012, bus-on-truck accident: The accident resulted in nine minor to moderate passenger injuries.
Common Bus Accident Injuries
Bus accidents can happen if the bus driver is not paying attention, not properly trained, or sometimes intoxicated. Accidents can even be caused by other drivers. Whatever the reason, bus accidents are usually serious and can cause injuries to bus passengers and non-passengers-alike. Some injuries might include:
Head injuries and traumatic brain injuries
Broken bones
Fractured bones
Spinal cord injuries
Neck and back injuries
Broken hips
Whiplash
If you were involved in a bus accident, you are likely injured. If you hit your head against a window, seat, or safety bar during a sudden stop, you might have a head injury and possibly develop a traumatic brain injury. Sudden starts can also cause injuries. Unfortunately, it is also possible to slip and fall on buses. Rainy days can cause water to be tracked into the bus floors. This might increase the likelihood of a passenger slipping and falling during a sudden start or sudden stop. If a passenger slips and falls on the bus, he or she might sustain hip and back injuries. If the bus was going too fast and the passenger was not seated, it is possible that the passenger was unable to keep holding on to the safety bars after the bus suddenly stopped. Likewise, if the bus suddenly starts at a great speed, passengers might not be able to maintain their balance and fall.
If you were injured in a bus accident, you might be wondering about the possibility of taking legal action. An expert attorney with expertise in bus accident injury lawsuits can help you start the legal process. Here are some questions that you might want to ask:
Can I sue if I was injured as a passenger during a sudden stop?
Can I sue if I was injured during a sudden start?
If a passenger is injured at any time during his or her bus ride, he or she can sue for the injuries. Why? Buses are considered common carriers. Common carriers have specific duties to their passengers.
Common Carriers
Buses, trains, airplanes, cruise ships, and taxis are all considered common carriers. Common carrier is a term used to define anything that transports passengers for a fee. Common carriers must take extra care to ensure that their passengers are safe. Common carriers must use the highest care and diligence to maintain passenger safety. This includes providing safe vehicles, giving passengers accommodations, treating passengers with respect, protecting passengers from violence, and driving safely. As you can see, buses—as common carriers—have a duty to passengers. Buses can breach this duty to the passengers when they drive recklessly and do not exercise the level of care necessary to ensure passenger safety. This breach of the common carrier's duty can cause physical harm to the passengers ranging from mild to severe. If the passenger was injured, and all of the above were true, then the passenger can sue the bus driver or bus company for negligence. A qualified attorney who has experience in bus accident cases can assist you in filing a claim.
Normandie Law Firm Can Help You
If you suffered from injuries after a bus accident, you have to contact a bus accident attorney in Bakersfield. If your loved ones were injured or killed in a bus accident, our law firm can provide the legal representation you need to file a wrongful death lawsuit against the bus driver and the bus company. Under California's common carrier laws, buses have the duty to transport passengers from one location to another safely and efficiently. If that does not happen and passengers become injured in a bus accident, the bus driver and the bus company has failed the passenger. Victims of bus accidents must file bus accident lawsuits as soon as possible. Why do you need a lawyer to sue as soon as today? Bus systems like GET and Kern Transit are public entities; therefore, you only have a short time to file a lawsuit. You must contact an accomplished lawyer in Bakersfield with experience handling bus accident claims as soon as possible.
FREE LEGAL CONSULTATION: Normandie Law Firm can help you with all your legal needs. Our top Bakersfield bus accident lawyers are available to evaluate your case. Normandie Law Firm offers completely free consultations and free second opinions. You can talk to a Bakersfield injury attorney at no cost. Our experienced lawyers will go over every aspect of your case and help you understand the legal process. We are here to answer all of the questions and address all of your concerns. We guarantee that you will leave our consultation with all the information necessary to begin your legal process.
Our law firm also provides free second opinions. If you already have an attorney with another law firm, you might need a second opinion from a different attorney. Why would you need a second opinion? If you are looking for additional information even after meeting with your attorney, you should get a second opinion. Many attorneys speed through cases because they care only about the number of cases they can sign. This might lead to attorneys neglecting or overlooking important information.
At Normandie Law Firm, we will give you and your case all the time necessary to ensure success. We will review time and time again to guarantee that we cover all angles of your case. We will never rush through your consultations. Why? Normandie Law Firm only cares about providing you with the highest quality legal guidance.
If you were injured while riding on a bus, you must file a bus passenger injury lawsuit. Let a Normandie Law Firm attorney experienced in cases against bus companies take your case. Our attorneys have the expertise in bus accident cases necessary to ensure that you get quality legal service. Best of all, our law firm offers clients a Zero-Fee guarantee. You will never have to worry about paying any upfront fees. Additionally, since our law firm is strictly based on contingency, you will not pay anything until our expert lawyers win your case. Contact Normandie Law Firm today to speak with a lawyer experienced in bus accident cases.