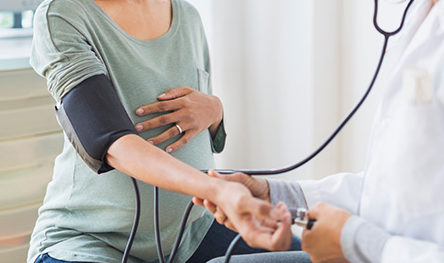 Medical malpractice affects many people. In California, there are almost 17 medical malpractice lawsuits for every 100,000 residents. Considering that doctors are supposed to ensure patient safety, this number of medical malpractice lawsuits is too much. Medical malpractice covers a large area. The missed diagnosis of birth defects accounts for one type of medical malpractice claim. Essentially, obstetricians—or OB-GYNs—are responsible for identifying birth defects early in the pregnancy. OB-GYNs must identify fetal birth defects early in pregnancy to allow the parents to make an informed decision regarding the outcome of the pregnancy. If you require more information, feel free to consult with one of our experienced lawyers at the top-rated Normandie Law Firm. An accomplished attorney who has experience in pregnancy malpractice cases will be able to talk with you.
Examples of Birth Defects
Birth defects occur in approximately 1 of every 33 pregnancies. There are a total of 4,000 types of birth defects that can affect an unborn child. About 800 of these birth defects can be identified through prenatal screening.  Genetic birth defects, structural birth defects, and metabolic birth defects are all types of possible abnormalities. Some birth defects include Twin Transfusion syndrome, congenital heart defects, cleft palate, cleft lip, Down syndrome, deformation, and malformation of organs or limbs. Other birth defects that often go undiagnosed include:
Missing limbs
Heart defects
Spina bifida
Tay-Sachs disease
Cystic fibrosis
The missed diagnosis of a birth defect can leave parents dumbfounded at the time of their child's birth. They might have no idea of how to properly care for their child. If your pregnancy was claimed to be healthy but your child was born with an abnormality, you must talk to a skilled lawyer experienced in pregnancy malpractice cases to get the proper legal advice.
Prenatal Screening
Prenatal screening has become the norm in the medical field. Parents and doctors alike are interested in knowing how the fetus is developing and if there are any problems. Prenatal screening occurs in the first and second trimesters of pregnancy. A combination of blood tests and ultrasounds look for levels of hormones and proteins in the placenta. An abnormal level of these hormones and proteins should flag doctors and lead to them ordering more thorough testing to make a diagnosis. It is essential for the doctors to provide the information necessary to help the parents make an informed decision about their pregnancy.
Doctors or medical staff can make mistakes regarding the results of the prenatal screening. An incorrect reading of prenatal tests can lead parents to believe that they are having a healthy child when in reality they are not. Failing to interpret test results correctly is medical negligence; you can sue your doctor for giving you the wrong results.
It is also possible that you simply did not have any prenatal testing done. Prenatal testing is optional. Doctors are responsible for offering the prenatal screening so that you can learn about any risks present in your child. Missed prenatal testing is also a form of medical negligence. When you miss prenatal testing, you also miss the opportunity to learn about any defects that your child may be suffering from. Like previously mentioned, this prevents parents from making a decision regarding their pregnancy. Parents can choose to continue or terminate the pregnancy.
If you need legal assistance in this situation, reach out to a qualified attorney with expertise in pregnancy malpractice injury lawsuits.
Wrongful Birth
Wrongful birth is a medical malpractice claim against medical personnel. In wrongful birth claims, the parents of children born with birth defects claim that they were never properly informed about their child's condition. Parents can sue doctors for missing diagnosis of birth defects. When an obstetrician fails to diagnose a birth defect early in the pregnancy, parents are not allowed the opportunity to make an informed decision regarding the pregnancy. In a wrongful birth claim, the parents state that if given the opportunity, they would have terminated the pregnancy to prevent their child from being born with a birth defect.
If you believe your child was a result of wrongful birth, you must contact an expert attorney with experience handling pregnancy malpractice claims in San Bernardino as soon as possible.
Birth Injuries
Birth injuries are different than birth defects. Like birth defects, you can sue medical staff for a birth injury. However, birth injuries can be traced directly to the negligence of medical personnel. That is, the negligent actions of a doctor or a nurse directly resulted in the birth injury. Birth defects are not caused by medical staff; they can only be detected by them.
Birth injuries are preventable. They usually occur during the delivery process. Improper fetal monitoring during delivery could result in medical staff missing a decreasing fetal heart rate. If not immediately addressed, the infant can sustain permanent brain damage. Other injuries include broken bones and lacerations as a result of doctors using birth-assisting tools to facilitate delivery. Birth injuries can also happen before the delivery process. If a doctor prescribes the wrong medication or an inappropriate dose of medication to a pregnant woman, the fetus can be affected.
If you believe your child sustained a birth injury during delivery, contact one of our attorneys with experience in birth injury cases in San Bernardino as soon as possible.
Compensation
The compensation you receive will be related to your child's defect. For example, you will likely be compensated for all the medical expenses associated with the child's condition. These may include the costs of any surgeries or corrective procedures, the costs of medication, and the costs of hiring a professional to care for the child at home. You might also be eligible to receive compensation for any private special education schools. In some cases, parents are compensated for the pain and suffering associated with caring for a child with congenital abnormalities.
When you talk to your attorney, it is important that you have proof of all of the expenses associated with your child's condition. If you had to quit your job to take care of your child, you might also be compensated for the wages you have lost.
Statute of Limitations
To file a lawsuit for birth-related medical malpractice, you must follow the normal medical malpractice statute of limitations. The statute of limitations for medical malpractice states that a claim must be made within one year after the plaintiff discovers the injuries or within three years of the date of injury.
You must contact a birth defect malpractice attorney as soon as possible. If you do not file your birth defect medical malpractice lawsuit before the statute of limitations is over, you might lose your right to sue.
Normandie Law Firm
Parents hope to have healthy children. It can be difficult for parents to understand why their child developed a birth defect. Upon finding out about a birth defect via pregnancy screening, parents face the difficult choice of continuing the pregnancy or terminating the pregnancy. However, because of doctor negligence, some parents are never informed about the condition of their unborn child. This leads to the parents finding out about the defect only after the child's birth. If you were not given the proper information regarding your child's birth defect prior to his or her birth, you must talk to an experienced attorney in San Bernardino.
Normandie Law Firm, one of the top firms in the state, understands that you might not want to take legal action because you fear the possible outcome. You do not want to invest time and money into something that you are not sure you will win. Normandie Law Firm offers free consultations. You can ask all the questions you need at no charge. Our medical malpractice lawyers in San Bernardino, California are available to address all of your concerns regarding your case. We also offer free second opinions to anyone who already has an attorney. If you are unsatisfied with the way your attorney is handling your case, you are not alone. Many attorneys only care about the number of cases they sign. They will not give your case the attention it requires because they are busy moving on to the next case. At Normandie Law Firm, every case gets the attention it warrants. We will always give you personalized treatment and all the time necessary to review your case. Schedule a free second opinion as soon as possible; we will redirect you towards winning your case.
The legal staff at Normandie Law Firm understands the mental, emotional, and financial burden that caring for a child with specialized needs can be. We want to offer you peace of mind. Normandie Law Firm offers clients a Zero-Fee guarantee. You never have to worry about paying any upfront fees for our service. Our law firm is strictly contingency-based; you will not pay anything until our expert attorneys win your case.
OUR ATTORNEYS CAN HELP YOU FILE THE RIGHT LAWSUIT
Lawyer to Sue Doctor for Failing to Detect Birth Defects in Medical Malpractice Lawsuit
Statute of Limitations to File Lawsuit Against Prenatal Doctor for Failing to Detect Birth Defect
Attorney to Sue Doctor for Not Detecting Child's Birth Defects