Every year defective products cause thousands of severe injuries and fatalities in the United States. Dangerous products exist in a whole range of consumer products, including industrial machinery, child toys, vehicles, prescription drugs, and failed medical devices. Manufacturers, distributors, and retailers of dangerously defective products can be held liable for injuries sustained by victims. Individuals who have been harmed by such products are entitled to compensation for all injuries sustained, including but not limited to hospitalization costs, rehabilitation care, emotional trauma, pain and suffering, and lost wages.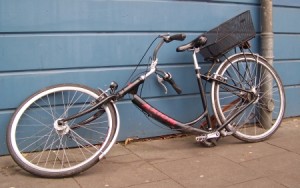 Out Our Law Firm: The top-rated Normandie Law Firm is a top Los Angeles Product Liability Law Firm providing expert legal representation for victims of dangerous consumer products. Whether you or a loved one suffered injuries from a defective consumer product, dangerous drug or medical device, construction equipment, tools or vehicle, our attorneys with experience in product liability cases will do what it takes to make sure we prove your case.
Filing a Product Liability Lawsuit – Winning Your Case in the Court of Law
There are several different causes of action which can be used to file a claim against manufacturers of defective and dangerous products in the court of law. An attorney who has experience in product liability cases will be able to help you prove the specific point or points.
1. Negligence Cause of Action: The owner of the manufacturing company breached his/her general duty of care to the public resulting in injury to the end user (consumer).
2. Breach of Warranty Cause of Action: This can include expresses warranty or merchantability, implied duty, or warranties established by statutorily enacted laws.
3. Product Liability – There are three general ways to establish a product liability cause of action.
• Defect in the original design of the product.
• Defect in the manufacturing process so that the distributed consumer product is markedly different and as a result more deadly than its intended design.
• Labeling Defect – failure to warn of dangers associated with the use of the product.
Types of Defective Manufactured Products Resulting in Injury to Consumers:
• Defective Pharmaceuticals – in many case drug manufacturing companies fail to properly warns patients of all known and knowable dangers associated with the use of the product.
• Defective Medical Implants and Medical Devices
• Defect in Auto Design – Including the manufacturing of defective airbags, brake assist systems, and rollover cages.
• Defective manufacturing and processing of foodstuffs – resulting in food poisoning outbreaks including Salmonella and E. Coli.
• Defective household products – including lawnmowers, kitchen appliances, and child toys.
• Defective tools and machinery – often resulting in workplace injuries.
An attorney with experience handling product liability claims can give you more information on details such as recalls and recommneded courses of action in the event of an injury. You should know, however, that you should never send the product back. It will come in handy as evidence. The steps to take prior to filing a defective product claim are:
(1) DO NOT return the item to the manufacturer ot receive a refund; that will destroy all evidence you have to pursue the case.
(2) DO NOT tamper with the product or try to fix it.
(3) Seek immediate medical attention with a doctor so that there is no gap in medical treatment.
(4) Hold on to any receipts or documentation of purchase.
Compensation for Harm Caused by a Defective Product – What Can be Recovered by Victims
According to California personal injury laws, victims who suffer harm at the hands of others are entitled to compensation for all economic and non-economic damages sustained. An estimate of what you can earn from a lawsuit can be given to you by a qualified lawyer experienced in product liability cases. A detailed list of the types of damages available for individuals injures due to a defective product is as follows.
• All medical and health-related costs including medical and rehabilitation care.
• Restitution for lost work, lost wages and reduction of earning capacity.
• Pain and suffering compensation – emotional distress PTSD and depression resulting from the accident.
Punitive Damages and Product Liability Lawsuits: In many defective product cases courts will allow for punitive damages to be assessed. Punitive damages are warranted when manufactures knew or should have known of the potential for severe harm to consumers and either failed to notify the public or decided to manufacture, sale, and distribute the product. Only an accomplished, experienced attorney can win these damages, as they are often seen as too "excessive" by courts and juries.
Deadline for Filing a Product Liability Lawsuit in California: California law places a filing deadline on civil personal injury lawsuits. In the state of California, victims have two years from the date of the accident or injury to file a product liability lawsuit. There are certain instances where exceptions to the two filing deadline can be granted by a court; an expert can tell you if you are eligible for an exception to the statute of limitations.
Legal Assistance: Our experienced layers are able to provide expert legal representation for individuals who have suffered severe injuries due to harmful or dangerous products sold by unscrupulous manufacturers and distributors. If you have any further legal questions feel free to contact our law firm toll-free (855)385-2529.
All consultations are free of charge. Call us today to speak with a skilled attorney with expertise in product liability injury lawsuits.