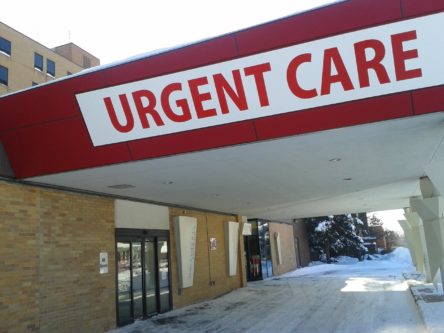 Urgent Care is a form of walk-in clinic focused on treating individuals with illnesses or injuries that don't appear to be life-threatening. Urgent cares offer patients the ability to quickly seek out medical assistance without worrying about consulting a primary care physician. However, urgent care staff is subject to the same strict guidelines that all healthcare professionals are held to. This standard of care is put in place to ensure that patients are offered reasonably skillful care for whatever their needs may be. When this standard of care is neglected, and their actions or inactions lead to specific injuries, the patient has every right to sue the Urgent Care Doctor, or Center, responsible for their injuries. If you or a loved one has been injured as a result of the negligence or misconduct of an urgent care center or staff you may be eligible to file a significant claim for monetary compensation. At Normandie Law Firm, one of the top legal groups in Los Angeles, our skilled attorneys with experience in medical malpractice cases can assist you in pursuing legal action against the party responsible for your damages. If you have any questions after reading this article, please feel free to contact our offices for a free consultation by one of our accomplished lawyers with experience handling medical malpractice claims.
Urgent Care Centers
Urgent Cares are put in place to assist patients with illnesses or injuries that do not seem to be presently life-threatening. However, if the condition is realized to be something more serious, urgent care doctors will often recommend you seek more suitable medical assistance through your primary care physician. Urgent care is not suitable for emergency care, however. While they can treat minor injuries and assist in diagnosing a condition with little to no wait time, they are not a suitable replacement for a hospital doctor or physician. Listed below are some conditions that need emergency medical care, and cannot be adequately treated with an urgent care:
Compound Fracture (bone breaks through skin)
Convulsions, seizures, or a loss of consciousness
Deep knife wounds
Gunshot wounds
Fever in newborn (less than three months old)
Heavy, uncontrolled bleeding
Moderate to severe burns
Poisoning
Pregnancy-related problems
Severe head, neck, or back injuries
Severe abdominal pain
Severe chest pain or difficulty breathing
The signs of a heart attack or a heart attack itself
The signs of a stroke or a stroke itself
Suicidal or homicidal feelings
Urgent Cares are primarily used to treat patients who need medical attention but don't want to make an appointment with their primary care physician, or their primary care physician is unavailable. Urgent Care is also used to treat medical conditions that are not considered emergencies but still may require care within 24 hours. Some examples of urgent medical conditions include:
Accidents and falls
Bleeding/cuts: not bleeding a lot but requires stitches
Breathing difficulties (i.e., mild to moderate asthma)
Diagnostic services, including X-Rays and lab tests
Eye irritation and redness
Fever or flu
Minor broken bones and fractures (i.e., fingers, toes)
Moderate back problems
Severe sore throat or a cough
Skin rashes and infections
Sprains and strains
Urinary tract infections
Vomiting, diarrhea, or dehydration
For any medical problems that appear to be life-threatening, it is incredibly important that you dial 911 and seek more appropriate medical attention. Urgent Cares are not equipped to treat severe medical emergencies but will assist in transferring patients to hospital emergency rooms if they require further treatment. However, like all medical facilities, if a mistake occurs while providing care for a patient, the urgent care center can be hit with a malpractice lawsuit and sued for negligence. An expert attorney who has experience in medical malpractice cases can be a great asset in filing your claim.
Medical Malpractice at an Urgent Care
Medical Malpractice, is defined as a medical mistake made by a trained and licensed health care professional while providing care for a patient. A lawsuit can be filed for these mistakes in the event that they leave the patient with some sort of injury or condition they had not previously experienced. Sometimes, patients are unaware of having experienced medical malpractice. Often times they'll go home and notice that their condition has worsened. If this is the case, the patient can then retain a medical malpractice lawyer and sue the hospital, or for the sake of this article, urgent care center responsible for their damages. Some common medical errors include:
Misdiagnosis
A failure to diagnose
Childbirth injuries
Failure to treat
Understaffing
Inadequate training of personnel
Surgery errors
Unsanitary conditions
Inadequate diagnostic tools
Patient "dumping."
Object left inside patient
These are just some of the errors a physician can make during a patient's treatment. While some may be unlikely to occur at an urgent care center, the medical staff there are still responsible for any mistake they may make while providing care. Medical malpractice can leave patients with severe, and even life-threatening injuries. Treatment for this unwarranted injuries can also leave patients with exuberant monetary damages, from the medical expenses, loss of employment, or loss of potential future employment. Listed below are some of the damages that a patient can endure as a result of medical malpractice:
Appendicitis
Stroke
Brian aneurysm
Pulmonary embolism
Internal bleeding
Hemorrhaging
Urgency Care centers are responsible for their patients just as much as any other medical facility. If a patient is injured under their watch then the patient has every right to sue the Urgent Care for things like misdiagnosis, failed treatments, or any other example of medical negligence. Through the pursuit of an urgent care medical malpractice lawsuit, patients can sue for injury compensation; a qualified lawyer experienced in medical malpractice cases can give you more information.
Filing a Medical Malpractice Lawsuit
Filing a lawsuit against an Urgent Care can be a tricky thing. While patients injured by medical malpractice have every right to pursue legal action for compensation, there are a number of hurdles that must first be crossed in order to successfully win your case. For this reason, it is incredibly important to employ the assistance of a medical malpractice attorney. One of the most important aspects of any medical malpractice case is proving the negligence of the medical professional that offered care. The key components to a claim of negligence are listed as follows:
The existence of a doctor-patient relationship: Patients who think they have experienced medical malpractice in the emergency room must be able to prove that there was a physician-patient relationship. This relationship essential means that there was an agreement wherein the patient agreed to be treated, and the physician agreed to treat said patient.
The physician's negligence: The patient must be able to prove that the doctor or physician's negligence caused the damages endured. The physician's care is not expected to be perfect; however, it must at least be reasonably skillful and careful. Almost all states across the U.S require that the patient present a medical expert in court as to discuss what the appropriate medical standard of care should have been, and how the defendant breached that standard
The physician's negligence caused the injury: The patient must be able to show that it is 'more likely than not' that the physician's specific actions directly caused the injury the patient is suffering from. In order to do this, a patient must retain a medical expert to testify that the physician's negligence caused the injury
Injury led to specific damages: The patient must be able to prove that they have suffered from specific damages caused by the injury. Some of these specific damages include: physical pain, mental anguish, medical expenses, lost work, or lost earning capacity.
There are also a number of other obstacles that must be crossed in order to successfully file your case in court. An attorney will also help in navigating some of the nuanced requirements that surround all medical malpractice cases. Some of these underlying complexities include:
Statute of Limitations: The statutes of limitations that surround any case are the specific deadlines wherein you can bring their case to court. If this deadline is ignored, then it is likely that you could find your case dismissed entirely. In most states, the time for bringing a medical malpractice case forward, is somewhere between six months and two years (depending on the state) a lawyer will help in determining the best time to submit your case.
Medical Malpractice Review Panels: A number of states require that injured patients submit their claim to a medical malpractice review panel. This panel is made up of medical experts who will hear your argument, review the evidence and expert testimony, then decide whether malpractice is evident in your case. This panel does not award damages to patients, however, it is an obstacle that must be overcome in order to take your medical malpractice case to court.
Special Notice Requirements: In some states, patients are required to give the physician a notice of the malpractice claim in the form of a basic description. This is done before a patient can file anything.
Expert Testimony: In medical malpractice cases, expert opinions are crucial to the success of a case. State rules vary in determining what makes an individual qualified to provide this testimony, but in most cases it is someone who has experience in the same field of medicine that involved the patient's injuries.
Limits on damage awards: Some states establish a limit on the amount of money that a patient can be awarded for their damages. Seeking legal assistance can help in determining if this award cap applies to you and your case
Regardless of the circumstances of your particular case, it is important that you seek proper legal representation. Having an experienced attorney for your case can mean the difference between filing a successful claim for compensation and having your case dismissed from court entirely.
How Normandie Law Firm Can Help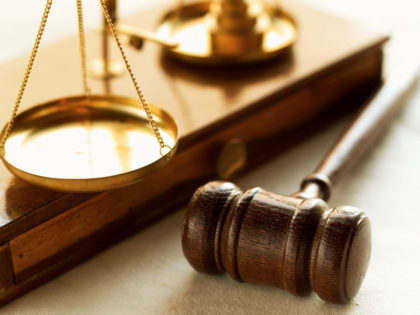 If you are looking for an urgent care medical malpractice attorney in Los Angeles, you have found the right L.A law firm. At Normandie, our experienced lawyers can assist you in suing the Urgent Care and claiming the compensation that you deserve for your damages. If you file your case with us you may find some, if not all of the following damages compensable:
Past & Future medical expenses
Loss of wages
Loss of potential future income
Emotional Damages (Depression, anxiety, PTSD, etc…)
Pain & Suffering
Punitive damages
Contact our top-rated law firm today, and we can help you sue not only the urgent care doctor but the urgent care for which the doctor belongs to. While our attorneys are based out of Los Angeles, we also practice in San Jose, Oakland, San Francisco, Sacramento, Fresno, San Diego, Orange County, Stockton, Bakersfield, and throughout the entire state of California. As a show this commitment to you and your case we offer our clients the benefits of a zero fee guarantee policy. Under our zero fee policy, all clients don't pay for our services until their case is won. If you feel in need of a second opinion, second opinion case reviews are also free under this policy. Call now for a free consultation by an attorney with expertise in medical malpractice injury lawsuits, and we can guide you down the path of receiving proper compensation for your damages.