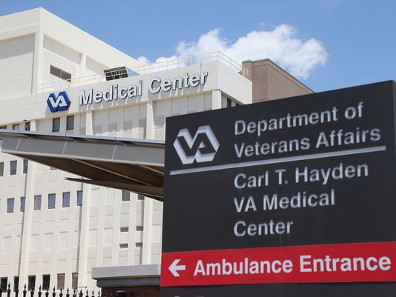 Veteran Assistance Hospitals (VA hospitals) are just like ordinary hospitals in that they are held up to the same standards and code of ethics that they are required to offer each one of their patients. However, VA hospitals are often overwhelmed, understaffed, and unable to address all of the varying needs of their patients efficiently. This is due to a large number of veterans who require medical treatment. For this reason, mistakes tend to occur within VA Hospitals that may not typically happen within an adequately staffed and supplied hospital. If you or a loved one has experienced damages as the result of VA Hospital Malpractice, negligence, or misconduct you may be eligible for significant compensation. At the top-rated Normandie Law Firm, our team of top legal experts can walk you through the process of suing the doctor or hospital for the damages you have endured. Considered one of the best medical law firms in California, our Los Angeles native attorneys with experience in VA hospital medical malpractice will fight for you and your case, so you don't have to. Contact our accomplished law offices today for a free consultation.
VA Hospitals
Under US law, The Department of Veteran's Affairs is required to provide proper health care for the United States military veterans. This health plan includes things like regular doctors visits to intensive outpatient procedures. These treatments, however, are only performed 'as needed.' The Department of Veteran's Affairs defines 'as needed' as the care or service of an individual that will promote, preserve, and restore the health of said individual. Below is a list of treatments commonly covered by VA hospital care:
Rehabilitation From Blindness
Post Traumatic Stress Disorder (PTSD)
Traumatic Brain Injury (TBI)
Exposure to Agent Orange
Gulf War Syndrome and any Illnesses that could be related
Exposure to Radiation
Treatment of HIV/AIDS
There are a variety of factors that go into what makes a Veteran eligible for VA Programs, but basic eligibility requires having served in active military service and was separated from the militarily honorably. In many cases, the dependents of a veteran can also fall under VA health care eligibility. A detailed overview of Veterans Health Care Eligibility requirements can be given to you by an experienced attorney to help solve any further questions you may have. Below is a list of all of the VA Hospitals in California:
San Francisco VA Health Care System
Central California VA Health Care System
Livermore
VA Loma Linda Healthcare System
VA Long Beach Healthcare System
VA Greater Los Angeles Healthcare System (GLA)
VA Northern California Healthcare System
Menlo Park
VA Palo Alto Health Care System
VA San Diego Healthcare System
ASPIRE Center
Sierra Foothills Outpatient Clinic
Blythe Rural Health Clinic
Capitola Clinic
Chico Outpatient Clinic
Fairfield Outpatient Clinic
Stockton Clinic
Los Angeles Ambulatory Care Center
VA West Los Angeles Healthcare Center
Martinez Outpatient Clinic and Community Living Center
Sacramento Mental Health Clinic at Mather
McClellan Dental Clinic-Sacramento
McClellan Outpatient Clinic-Sacramento
Modesto Clinic
Sepulveda OPC and Nursing Home
Oakland Behavioral Health Clinic
Oakland Outpatient Clinic
Redding Outpatient Clinic
VA Loma Linda Ambulatory Care Center
Rio Clinic
San Jose Clinic
Monterey Clinic
Sonora Clinic
Mare Island Outpatient Clinic
Yreka
Anaheim
Bakersfield Community Based Outpatient Clinic
Chula Vista Clinic
East Los Angeles Community Based Outpatient Clinic
Clearlake VA Outpatient Clinic
Corona
Imperial Valley
Escondido
Eureka VA Outpatient Clinic
Fremont Clinic
Gardena Community Based Outpatient Clinic
Laguna Hills
Lancaster Community Based Outpatient Clinic
Villages at Cabrillo
Merced Community Based Outpatient Clinic
Murrieta
Oakhurst Community Based Outpatient Clinic
Oceanside Clinic
Oxnard Community Based Outpatient Clinic
Palm Desert
Rancho Cucamonga
San Bruno VA Outpatient Clinic
Mission Valley Clinic
Sorrento Valley Clinic
SFVA Downtown Clinic
San Luis Obispo Community Based Outpatient Clinic
Santa Ana
Santa Barbara Community Based Outpatient Clinic
Whittier/Santa Fe Springs Clinic
Santa Maria Community Based Outpatient Clinic
Santa Rosa VA Outpatient Clinic
VA Diamond View Outpatient Clinic
Tulare Community Based Outpatient Clinic
Ukiah VA Outpatient Clinic
Victorville
Yuba City Outpatient Clinic
Bakersfield Vet Center
Chula Vista Vet Center
Santa Cruz County Vet Center
Chatsworth Vet Center
Chico Vet Center
Citrus Heights Vet Center
San Bernardino Vet Center
East Los Angeles Vet Center
Concord Vet Center
Corona Vet Center
Culver City Vet Center
Eureka Vet Center
RCS Pacific District 5 District Office
Fresno Vet Center
North Orange County Vet Center
Los Angeles Vet Center
Peninsula Vet Center
South Orange County Vet Center
Modesto Vet Center
Oakland Vet Center
Antelope Valley Vet Center
Northbay Vet Center
Sacramento Vet Center
San Diego Vet Center
San Francisco Vet Center
San Jose Vet Center
San Luis Obispo Vet Center
San Marcos Vet Center
Temecula Vet Center
Ventura Vet Center
High Desert Vet Center
Community Resources and Referral Center
VA Hospital Malpractice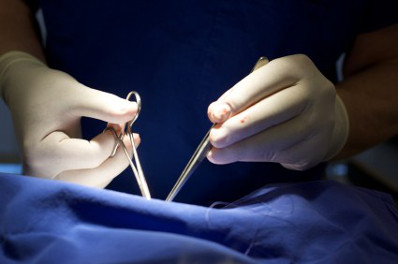 Veterans are known to suffer from a variety of ailments, injuries, and mental or emotional damages. If these illnesses are not treated properly, the victim can suffer debilitating and sometimes incurable injuries that may make the victim in need of a qualified attorney with expertise in VA Hospital malpractice injury lawsuits. Errors at VA Hospitals can include errors like wrongful amputation, amputation of the wrong limb, a failure to diagnose (including cancer and DVT), pharmaceutical prescription errors, emergency room and surgical mistakes, operation errors, or ER errors. Any and all of these mistakes made by medical professionals can result in significant damages that can make the victim eligible for compensation. A lawyer experienced in VA hospital malpractice cases can help.
VA Hospital Staff is held up to the same standards of care to be expected of regular hospital staff. When this care is neglected, or the professional lacks the proper training, the patient can experience significant damages that can, at times, be far worse than the originally treated ailment. These doctors should be held accountable in these cases of malpractice. However, filing a case of medical malpractice requires that the plaintiff (victim or patient) can prove the medical professional acted in negligence and did not perform within the standard of care expected.
First and foremost, you must be able to show that a doctor-patient relationship existed. This can be simply defined as you agreed to hire the doctor, and the doctor agreed to be hired. Secondly, you must be able to prove that the doctor acted negligently. Mistakes do happen. However, not all procedures end in the desired outcome. You must be able to prove, that the doctor you hired caused you harm in a way that a competent doctor would not have. Thirdly, you must be able to prove that the doctor's negligence caused the injury. This means that you must show that the doctor's negligence directly caused you said damages. To prove this, it is best to rely on the knowledge of another medical expert, who will be able to discern whether the doctor's negligence caused your damages. Lastly, you must be able to prove that you have sustained damages. These damages can be accounted through medical bills and records, which show the extent of harm of you have endured.
All of these factors play into the nature of any one medical malpractice case. To determine whether or not you have a successful case worth fighting, you must first compare your situation and damages against these previous factors. An accomplished attorney who has experience handling VA hospital malpractice claims can help you prove negligence.
Our Promise To You
If you or a loved one has endured damages as the result of medical malpractice at a VA hospital, you may be eligible for significant compensation. Contact our Los Angeles based law firm today, and our team of skilled, experienced lawyers can walk you through the process of filing your claim and earn you the compensation that you deserve. Under our zero fee guarantee policy, all of our clients only pay for our services once their case is won. Every one of our clients is also offered a free expert consultation as well as free second case reviews. Please, feel free to give us a call, and we can get you one step closer to resolving your case, the recovering the damages you have had to endure. An attorney who has experience in VA hospital malpractice cases can assist you.