Kaiser Permanente Medical Malpractice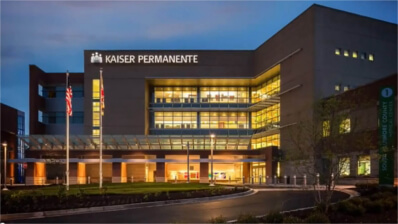 Medical malpractice is usually defined as any act or omission by a medical professional during the treatment of a patient that deviates from the standards and practices of the medical community and causes injury or damage to said patient. Mistakes happen, and whether it is at the fault of a doctor or nurse, the hospital can be sued for the medical negligence of its hired staff. Kaiser Permanente is considered one of the largest not-for-profit health plans in the United States, and like all medical health plans, mistakes are bound to arise. Kaiser Permanente can experience medical mistakes just like any other national health service, and if an error is made, the party responsible for said errors should be held accountable. If you or a loved one has suffered from the malpractice or negligence of a professional employed by Kaiser Permanente medical, you may be eligible for compensation through a Kaiser Permanente medical malpractice lawsuit. At the top-rated Normandie Law Firm, our highly experienced lawyers can walk you through the process of suing the hospital responsible for your damages, and earn the compensation that you deserve. Contact our top law offices today, and you can receive a free consultation from a lawyer who has experience handling Kaiser Permanente malpractice claims.
Kaiser Permanente: The Health Plan
Kaiser Permanente was founded in 1945 in Oakland California and has gone on to serve approximately 11.8 million people across the country. Kaiser Permanente is made up of three distinct groups: Kaiser Foundation Hospitals and their subsidiaries, The Kaiser Foundation Health Plan Inc., and The Permanente Medical Groups. Kaiser Permanente is considered the largest managed care organization in the United States. To become a member of Kaiser Permanente, you must live or work within one of the following eight states: California, Colorado, Georgia, Hawaii, District of Columbia, Maryland, Virginia, Oregon, and Washington. Kaiser Permanente is known for its record of highly rated preventative care and salaried doctors; however, like with all things, mistakes can happen. Below is a list of all Kaiser Permanente locations within a few Northern and Southern California regions to be used as a reference:
    Los Angeles:
Los Angeles Medical Center
Downtown LA Hope Street Medical Offices
Glendale Medical Offices
Glendale Orange Street Medical Offices
Mental Health Center
Pasadena Medical Offices
West Los Angeles Medical Center
Culver Marina Medical Offices
East Los Angeles Medical Offices
South Los Angeles Medical Offices
Orange County
Aliso Viejo Medical Offices
Alton/Sand Canyon Medical Offices
Anaheim Hills Medical Offices
Barranca Medical Offices
Brea Medical Offices
Euclid Medical Offices
Foothill Ranch Medical Offices
Garden Grove Medical Offices
Harbor-MacArthur Medical Offices
Healthy Balance and Diabetes Workshops
Huntington Beach Medical Offices
Kraemer Medical Offices
La Habra Medical Offices
La Palma Medical Offices
Laguna Hills Medical Offices
Lakeview Medical offices
Mission Viejo Medical Offices
Orange County-Anaheim Medical Center
Orange County-Irvine Medical Center
Orange Health Pavilion
Rehabilitation Pavilion
San Juan Capistrano Medical Offices
Santa Ana Medical Offices
Tustin Ranch Medical Offices
West Fullerton Target
Yorba Linda Medical Offices
Bakersfield
Central Medical Offices
Chester Avenue Medical Offices
Coffee Road Medical Offices
Discovery Plaza Medical Offices
East Hills Medical Offices
Ming Medical Offices
Stockdale Medical Offices
San Joaquin Community Hospital *Emergency Services*
Modesto
Modesto Medical Center
Bangs Avenue Medical Offices
Dale Road Medical Offices
Modesto Medical Offices
Standiford Avenue Medical Offices
Cornerstone Family Practice Medical Group
Family Health Care Medical Group
Fresno
Fresno Medical Center
First Street Medical Offices
San Francisco
San Francisco Medical Center
Mission Bay Medical Offices
French Campus
Geary Medical Offices
O'Farrell Medical Offices
San Jose
San Jose Medical Center
Gilroy Medical Offices
Cottle Road Complex
Child and Adolescent Psychiatry and Autism Spectrum Disorder Clinic
Oxnard
Market Street Medical Offices
Oxnard 2103 East Gonzales Road Medical Offices
Simi Valley Medical Offices
Thousand Oaks 145 Hodencamp Road Medical Offices
Thousand Oaks Blvd Medical Offices
Thousand Oaks East Hillcrest Drive Medical Offices
Woodland Hills Medical Center
Community Memorial Hospital of San Buenaventura
Oxnard 2103 East Gonzales Road Medical Offices
Oakland
Oakland Medical Center
Health Education Center
Healthy Living Center
Education and Technology Center
San Diego
San Diego Medical Center/Kaiser Foundation Hospital
Bonita Medical Offices
Bostonia Medical Offices
Carlsbad Medical Offices
Carmel Valley Medical Offices
El Cajon Medical Offices
Zion Medical Center
Kearny Mesa Rehabilitation Center
La Mesa Medical Offices
Oceanside Medical Offices
Palomar Medical Center
Point Loma Medical Offices
Rancho San Diego Medical Offices
San Diego Mission Road
San Marcos Medical Offices
Scripps Medical Office
Viewridge Medical Offices
Vista Medical Offices
Clairemont Mesa Medical Offices
Mission Bay Medical Offices
Otay Mesa Outpatient Medical Center
Point Loma Medical Offices
Rancho Bernardo Medical Offices
Vandever Medical Offices
Riverside
Riverside Medical Center
Corona Medical Offices
Avalon Urgent Care Center
Canyon Crest Mental Health Offices
Desert Regional Medical Center
Hi-Desert Medical Center
Indio Medical Offices
Inland Valley Medical Center
John F. Kennedy Memorial Hospital
Meridian Medical Offices
Moreno Valley Heacock Medical Offices
Murrieta Medical Offices
Palm Desert Medical Offices
Palm Springs Medical Offices
Rancho Springs Medical Center
Temecula Medical Offices
Temecula alley Hospital
Van Buren Offices
Wildomar Medical Offices
San Bernardino
San Bernardino Medical Offices
Chino Grand Medical Offices
Colton Medical Offices
Fontana Medical Center
Fontana Mental Health Offices
High Desert Medical Offices
Indian Hill Medical Offices
Montclair Mental Health Offices
Ontario Medical Center
Rancho Cucamonga Medical Offices
Redlands Medical Offices
Upland Medical Offices
Medical Malpractice
Medical malpractice can occur during treatments as simple as medication prescriptions to complicated surgical procedures. Negligence of all kinds can result in severe damages that can often be more debilitating than the original damage the patient had been sent to the hospital for. Some of the common causes of medical malpractice are as follows:
Failure to diagnose or a misdiagnosis of an ailment
Misreading or ignoring lab results
Lab errors involving a misreading or ignoring of lab results
Wrongful Operation
Surgical Errors or botched surgery
Anesthesia errors
Birth Injury Delivery
Misdiagnosis of Cancer
Medication or Pharmacy Errors
Emergency Room Errors
Poor follow-up or aftercare
Premature discharge of Patients
Disregarding or not taking appropriate patient history
Failure to order proper testing
Inability to recognize symptoms
Any of these medical malpractice examples can lead to further damage of patients, and the hospital and the hospital staff should be held accountable for those further damages. If you or a loved one has suffered by the malpractice or negligence of a medical professional, may be eligible to sue the hospital, surgeon, or doctor responsible and receive proper compensation. A skilled attorney with expertise in medical malpractice injury lawsuits can help you move forward. To properly sue a Kaiser Permanente or Doctor for medical malpractice you must be able to prove the negligence of the doctors who performed the treatment procedures.
Pursuing Legal Action Against Kaiser Permanente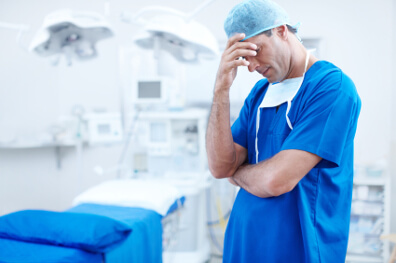 If you hope to pursue legal action against Kaiser Permanente for medical malpractice, you must first understand the process by which Kaiser takes on cases filed against them. Most Kaiser Permanente members are not aware that, since 1978, almost all Kaiser Permanente medical malpractice claims are carried on in private arbitration. This means that the settlement of the dispute between two parties is conducted by a neutral third party, and will not be heard in court. In this case, the arbitration is held within Kaiser's system and abides by its own rules. For this reason, the odds of finding a successful settlement are unclear. These proceedings tend to operate under a variety of complex rules, which can affect entire processes. The whole arbitration process is overseen by an independent third party office called The Office of the Independent Administrator. The OIA began after an infamous case wherein Kaiser took too long to choose an arbitrator, and the claimant eventually passed away before the case could continue. Since then, the OIA has stated that a resolution for any claims must be made in less than 18 months from the date the claim was first filed.
Since Kaiser Permanente requires an arbitration process, you cannot file a traditional court-based lawsuit against Kaiser Permanente if you have experienced medical malpractice by a Kaiser Permanente medical professional. To pursue a lawsuit against Kaiser Permanente, you must present your case through their complicated arbitration process and file a medical malpractice arbitration lawsuit. Fortunately, the laws that govern lawsuits in arbitration are the same in court-based lawsuits. An expert lawyer experienced in Kaiser Permanente malpractice cases will be able to help you through the arbitration process. It is also important that you hire an experienced attorney to sue Kaiser Permanente because they are bound to have the resources to hire the best legal team that money can buy.  Regardless of who you select to fight your case, you will need to prove the medical professional acted negligently and did not live up to the medical standard of care that all physicians and health care providers are expected to follow.
Proving A Breach Of The Medical Standard of Care
The Medical Standard of Care is often defined as the care that any reasonably competent and skilled medical professional with a similar background would have provided under the same circumstances.  For a case of medical malpractice to be successful, one must first be able to show proof that your health care provider breached this standard of attention. For instance, if an individual attempts to sue an oncologist and the Kaiser Permanente hospital for misdiagnosing a tumor, they must be able first to prove that the oncologist's actions directly caused their damages. The factors that determine medical malpractice are as follows:
An existence of A Doctor-Patient Relationship: The first step in establishing proof of medical malpractice is to show that the patient and the doctor both agreed to operate and be operated upon.
The Doctor Acted In Negligence: Mistakes happen, and a Doctor is not liable if the outcome of your surgery is not what you want it to be. To sue for medical malpractice, you must be able to show that the doctor inflicted harm in a way that another more competent would not have. To put it simply, you must be able to prove that the physician did not act with reasonable skill and care of his profession
The Doctor's Negligence Directly Caused Harm: The patient must be able to show that the physician's negligence directly caused harm. If a patient dies after treatment, and the doctor did nothing wrong during the procedure, then that doctor cannot be sued for medical malpractice.
The Medical Malpractice Caused Specific Damages: Lastly, the patient must be able to show the negligence caused specific injuries. This can be proven by physical pain, medical bills, and records, or a loss of wages and future income.
Other Requirements of Medical Malpractice Cases
There are a variety of rules and procedures for medical malpractice claims, and it is valuable to understand them when filing your case against any health care provider, Kaiser Permanente and otherwise. For one, medical malpractice cases are recommended to be brought before a court between six months and two years (depending on the state). If you do not file the lawsuit within that amount of time, you could be at risk of breaching the statute of limitations which is the period in which you can present a claim. Depending on your state, you may be required to bring your claim before a malpractice review panel. These medical experts will review your claim, compare it against expert testimony, and then decide whether or not there is proof of medical malpractice. The findings of this panel are typically presented before a court and can be used as evidence for the plaintiff. In all medical malpractice cases, expert testimony is required. These opinions are often a vital part of most medical malpractice cases. The only time when expert testimony is not as necessary is if an object is left inside the patient that is not included in the procedure. More information can be found by talking with an accomplished attorney who has experience in Kaiser Permanente malpractice cases.
Free Consultation with a Medical Malpractice Attorney
If you or a loved one was harmed due to the medical malpractice of a Kaiser Permanente doctor, surgeon, nurse, or physician, you might be eligible for significant compensation for your damages. At Normandie Law Firm, our medical malpractice arbitration lawyers can help you with the complicated process of suing Kaiser Permanente. Our firm operates under a zero fee guarantee policy wherein you don't pay until we win your case and earn you the compensation you deserve. Under our policy, second case reviews are 100% free of charge as well. Give us a call, and we can fight for your case, so you don't have to. One of our qualified attorneys with experience in Kaiser Permanente malpractice cases will be able to take your call.
List of Kaiser Permanente Hospitals in the State of California:
Northern California
San Francisco's Bay area has several Kaiser hospitals in such locations as Antioch, Fremont, Hayward, Oakland, Richmond, Union City and Walnut Creek.
Antioch Medical Center 4501 Sand Creek Rd. Antioch, CA 94531 (925) 813-6500
Kaiser Permanente Hayward Medical Center Hospital and Main Campus 27400 Hesperian Blvd. Hayward, CA 94545 (510) 675-5959
Kaiser Permanente Richmond Medical Center 901 Nevin Ave. Richmond, CA 94801 (510) 307-1500
Kaiser Foundation Hospital 2425 Geary Blvd. San Francisco, CA 94115 (415) 833-4077
Kaiser Permanente South San Francisco Medical Center and Medical Offices 1200 El Camino Real South San Francisco, CA 94080 (650) 742-2000
Central Valley
California's Central Valley is home to about five Kaiser-affiliated hospitals, offering emergency and other medical services 24 hours a day, seven days a week.
Kaiser Permanente Fresno Medical Center 7300 North Fresno St. Fresno, CA 93720 (800) 262-6663
Hospital and Emergency Services 1777 W. Yosemite Ave. Manteca, CA 95337 (209) 825-3700
Modesto Medical Center 4601 Dale Rd. Modesto, CA 95356 (209) 735-5000
Emanuel Medical Center 825 Delbon Ave. Turlock, CA 95382 (800) 464-4000
Dameron Hospital 525 West Acacia St. Stockton, CA 95203 (209) 944-5550
Southern California
Starting from the northernmost county of southern California–Ventura–and going south to San Diego, southern California is home to the following Kaiser-affiliated hospitals:
Community Memorial Hospital of San Buenaventura 147 N. Brent St. Ventura, CA 93003 (805) 652-5011
Antelope Valley Hospital 1600 W. Avenue J Lancaster, CA 93534 (661) 949-5000
Lancaster Community Hospital 43830 10th St. West Lancaster, CA 93534 Driving directions (661) 948-4781
Downey Medical Center 9333 Imperial Highway Downey, CA 90242 (800) 823-4040
Los Angeles Medical Center 4867 W Sunset Blvd. Los Angeles, CA 90027 (800) 954-8000
West Los Angeles Medical Center 6041 Cadillac Ave. Los Angeles, CA 90034 (800) 954-8000
Panorama City Medical Center 13651 Willard St. Panorama City, CA 91402 (818) 375-2000
Woodland Hills Medical Center 5601 De Soto Ave. Woodland Hills, CA 91365 (818) 719-2000
Baldwin Park Medical Center 1011 Baldwin Park Blvd. Baldwin Park CA 91706 (626) 851-1011
South Bay Medical Center 25825 S. Vermont Ave. Harbor City, CA 90710 (800) 780-1230
Anaheim Medical Center 441 N. Lakeview Ave. Anaheim, CA 92807 (714) 279-4000
Orange County-Irvine Medical Center 6640 Alton Pkwy. Irvine, CA 92618 (949) 932-2885
Fontana Medical Center 9961 Sierra Ave. Fontana, CA 92335 (909) 427-5000
Moreno Valley Community Hospital 27300 Iris Ave. Moreno Valley, CA 92555 (951) 243-0811
St. Bernardine Medical Center (note that there are no emergency medical services at this location) 2101 N. Waterman Ave. San Bernardino, CA 92404 (909) 883-8711
Palomar Medical Center 555 East Valley Parkway Escondido, CA 92025 (760) 739-3000
San Diego Medical Center/Kaiser Foundation Hospital 4647 Zion Ave. San Diego, CA 92120 (619) 528-0140
FURTHER INFORMATION: