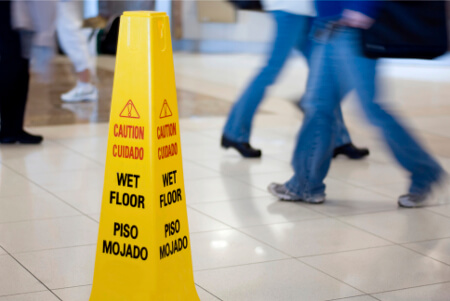 When you go grocery shopping, you expect to enter the store, look for everything on your list, and then come right back home to continue with your daily activities. That does not always happen. While shopping, you may be a victim of common supermarket injuries. Some things that may cause accidents include the following: damaged grocery carts, faulty floor mats, slippery floors, malfunctioning doors, falling items, obstructions on the floor, uneven pavement, and food poisoning. If you had an accident, you may believe you were simply clumsy and incautious. You may blame yourself. However, almost anything that could have caused your injury could have been addressed and removed by an observant employee or manager. Supermarkets have the duty to make the store safe for their customers. They must actively look for potential hazards and eliminate them. If you suffer an injury, you may be entitled to financial compensation; an experienced attorney at Normandie Law Firm will be able to help you.
Southern California is filled with grocery stores. Some of the top grocery stores include the following: Ralphs, Vons, Pavilions, Kroger, Albertson's, Gelson's, Bristol Farms, Trader Joe's, Whole Foods, Smart & Final, 99 Ranch Market, and Sprouts Farmers Market. Other recognized grocery stores include El Super, Superior, Northgate Market, Aldi's, Numero Uno, Vallarta, Milk and Eggs, and Food 4 Less. These grocery stores are located all over Southern California. If you live and do your grocery shopping in Los Angeles, you may have visited one of these grocery stores before.
Help, I Slipped and Fell in a Grocery Store
If you slipped and fell in a grocery store, you may have been surrounded by people who witnessed the accident. What should you do? Do not get up and walk away before notifying management of your accident. You must ask a bystander or an employee to get the manager. It is important for the manager to see the scene of your accident. Additionally, you should ask for medical attention if you feel that your injuries are severe. Get the names of any individuals that witnessed your accident. Take any pictures of your surroundings if possible.
Your accident may have caused injuries. Some common injuries after slip and fall accidents are head injuries, hip fractures, back and spinal injuries, shoulder injuries, and sprain and fractures. Most of these injuries require immediate medical attention. Some injuries require constant medical attention. If this is the case, you may acquire medical expenses.
Depending on your injuries, you may be eligible to receive compensation. You need to contact an attorney to file a grocery store trip and fall lawsuit. You may be wondering: How much is a slip and fall accident case at a grocery store worth? You may also be wondering about average case values for slip and fall cases at grocery stores. An expert attorney who has experience in slip and fall cases will be able to evaluate your situation to determine the compensation you may be eligible for and give you an average settlement amount.

Compensation
After your accident, you may have wondered how much money you can get from a slip and fall at a grocery store. Slip and fall grocery store settlements will vary from case to case. The value of a case will depend on many factors, like the severity of your injuries, the medical expenses you incurred, the wages you have lost or will lose, and the competence on the lawyer handling your case. Here is a list of some of the compensation you may be eligible to receive.
Medical expenses — medical expenses include hospital stays, testing, medications, and other treatment like physical therapy. Compensation for medical expenses will cover any medical attention since the day of your accident. It may also cover any other medical attention you may need in the future.
Loss of income — in some cases, injuries may be so severe that the victim is unable to work at the same level as he or she may have worked before the injury. You may be eligible to receive compensation. The amount you are compensated will be calculated from your wage history before the injury. If you are eligible to receive front pay, your income will be projected based on your past wages.
Pain and suffering — physical injuries can not only cause physical pain, but can also cause mental and emotional suffering. You may be compensated for the distress caused by the incident.
The competency of your lawyer will also influence the value of your case. An incompetent lawyer will simply agree to any compensation—no matter how low—so that he or she can move on to the next case. You need to contact Normandie Law Firm. Our qualified attorneys with experience in slip and fall cases are only interested in getting you all the compensation you deserve for your troubles. A consultation with one of our experienced lawyers will quickly clarify your questions in regards to how much slip and fall accident cases at grocery stores are worth.
Average Payout for a Slip and Fall Injury
A reoccurring question is: How much are grocery store trip and fall and/or slip and fall cases worth? Like mentioned above, the value of your case depends on many different factors. We may not be able to give you the exact amount your case is worth, but we may discuss some past settlement amounts. Slip and fall settlements have a wide range—anywhere from a few hundred dollars to several million. Cases where the injury is temporary, not life-changing, and does not cause permanent disability, can range from $10,000 to $15,000. Below are a few larger settlements:
$2.3 million — Craig Walters, 49, was shopping at a Kroger grocery store when he slipped and fell on a piece of smashed fruit that had been left on the floor. Walters injury was severe—a spinal cord injury. His injury resulted in extensive medical care; he was no longer able to return to work.
$600,000 — a woman entered a grocery store. She then slipped on milk that was spilled on the floor.
$1.6 million — an 85-year-old man fell in a store owned by Safeway. The fall led to a broken femur. The man's $1.6 million settlement included $102,000 for medical expenses, $525,000 for pain and suffering, and $1 million in punitive damages.
These are just a few verdicts and settlement amounts. As you can see, slip and fall settlement amounts can vary greatly. Talk to an accomplished lawyer experienced in slip and fall cases to get a fairer estimate of the value of your case.
Contact Us
Supermarkets are supposed to be family-safe areas. However, different factors can result in slip and fall accidents. If you are the victim of a supermarket slip and fall accident, you may be eligible for compensation. As previously discussed, the compensation amount for a grocery store slip and fall accident lawsuit will vary depending on the severity of your injuries and the competence of the lawyer you choose to defend your rights. Contact the top-rated Normandie Law Firm in Los Angeles, California. Our skilled attorneys with experience handling slip and fall claims will help you figure out how much the case could be worth. Our attorneys will are dedicated to showing you what slip and fall grocery store settlements have been worth in the past, and reaching the highest settlement possible for your injuries.
The Normandie Law Firm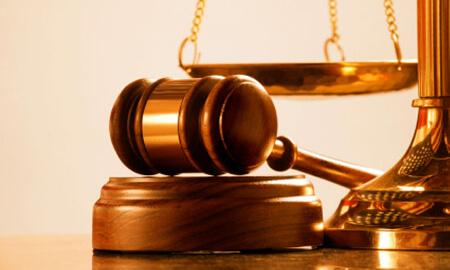 Contact Normandie Law Firm today for a free consultation. We also offer free second opinions. You may already have a lawyer, but you may be experiencing some doubts. Most law firms focus on quantity of cases—only caring about quickly settling a case so they can cash out and move on to the next case. Normandie Law Firm does not operate on case volume. We take our time with each case and figure out ways to maximize your case worth. When you contact us, we will carefully go through every aspect of your case. We will examine everything thoroughly until we completely understand your situation and we determine how to legally proceed. If you wish, we will review past settlement amounts for grocery store slip and fall cases and give you an estimated value for your case.
FREE LEGAL CONSULTATION: We offer all of our clients a Zero-Fee guarantee. This means that you never have to worry about having to pay any upfront fees. We understand that your injuries have taken a toll on you; we do not want you to worry about having to pay to get legal advice. Normandie Law Firm is strictly based on contingency; this means that you will not pay anything until our trusted lawyers win your case! Make sure to contact us within two years of the date of your injury, or you may lose your right to sue. Contact us today for a free consultation or a free second opinion with an attorney with expertise in slip and fall injury lawsuits.