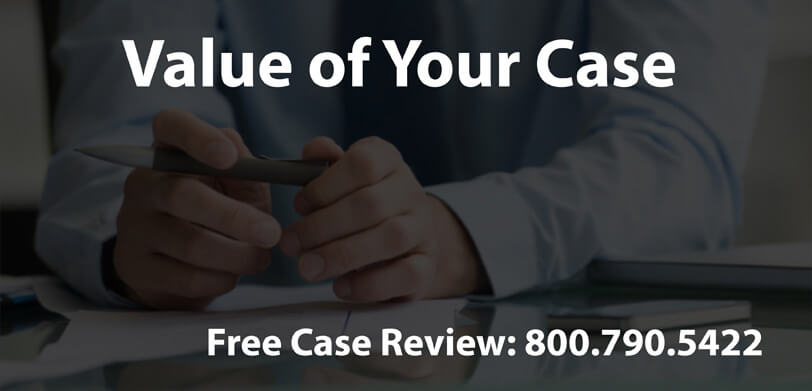 When thinking of slip and fall accidents, one may imagine a customer falling at a store because of wet floors or a pedestrian falling on a sidewalk because of a crack in the sidewalk. Whatever the case, slip and fall accidents happen every day. When people slip and fall, or trips and falls, they may wonder who they have to sue, and how much their case is worth. Below you will find some information on this topic. If you have any questions after reading this article, please feel free to contact our top law firm. All consultations are provided 100% free of charge. If you currently have an attorney and would like a second opinion on your case, our experienced lawyers will be happy to help.
Slip/Trip & Fall Accidents
Slip and fall accidents can range from minor bumps and bruises to severe debilitating injuries that can lead to extended hospitalization, prolonged disability, and even death. In some cases, no one can be found liable for a slip (trip) and fall accident. However, if a slip and fall accident occurs at a hospital, place of business, or government property, those parties can be held responsible for compensating you for the damages. A skilled attorney who has experience in slip and fall cases can help you file a lawsuit. Some of the more common slip and fall injuries are as follows:
Head Injuries: Head injuries can range from minor contusions to severe Traumatic Brain Injuries or TBIs that can cause recurrent seizures, mood changes, and cognitive impairment. TBIs tend to most commonly afflict young children and older adults.
Hip Fractures: Fractures of the hip can be both physically and financially devastating to an individual. Some hip fractures can be minor, and may just require a treatment of rest. However, others may require a surgical procedure to implant an artificial hip in place of the fractured one. According to the CDC, more than 95% of all broken hip injuries are as the result of a fall, and one in five hip fracture patients die within a year of their injuries.
Back and Spinal Cord Injuries: Back and spinal cord injuries in more severe cases can lead to temporary paralysis, permanent paralysis, or other neurologic and sensory impairments. These injuries are more likely to occur in adults aged 65 and older
Shoulder Injuries: Shoulder injuries can include minor dislocations or more severe brachial plexus injuries. The brachial plexus is a network of nerves connecting the spinal cord to the shoulder, arm, and hand. Brachial plexus injuries are often treated with surgery and are followed up by physical therapy to rehabilitate the patient.
Sprains and Fractures: The impact from a fall can inflict serious tension on the connective ligaments and joints within the knee and ankle. In some cases, falls can break bones. Older adults are more susceptible to this kind of injury as bones typically become weaker with age. The most common forms of fractures affect the hip, spine, forearm, leg, ankle, pelvis, upper arm, and hand.
Any of these injuries can result in not just physical pains, but the financial burdens from a loss of wages, a loss of future income, and any medical expenses you may have accrued during your treatment. If you have experienced any of these damages as the result of the negligence or direct intent to harm of another party, you may file a slip and fall lawsuit to collect compensation. A qualified attorney with experience handling slip and fall claims can even assist you in receiving punitive damages. Punitive damages, also known as 'exemplary damages' are a monetary amount that is awarded to a plaintiff for the purpose of punishing the at-fault party to deter them from engaging in the same conduct in the future. If you file your claim with our law firm, our expert attorneys will use all the resources possible to ensure that you receive compensation for punitive damages.
Average Value of A Slip and Fall Case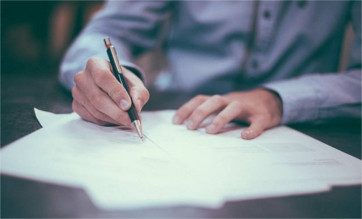 When clients come into our law firm attempting to file a lawsuit for a slip and fall case, they often ask the same question: "How much is a slip and fall case worth?" Often, we can answer this question for individual cases, as the value of any particular case depends on the multitude of factors that were involved in the specific incident.
One of the largest factors that determine the value of any specific case is the damages that you may have endured. Discerning the damages suffered can assist an attorney in building your case. Damages can include things like a loss of wages or medical bills. For example, if you slipped and fell, and suffered a serious concussion that put you out of work for a particular length of time. A qualified attorney could assist in adding the wages lost over that period and including it into the damages you expect to be compensated for. Damages can also include a loss of future income, which can arise when the injuries you have endured have resulted in prolonged injury or permanent disability. Non-economic damages can also be calculated into the compensable damages. These noneconomic damages are a payment of compensation to the victim for the pain, suffering and emotional trauma that victim may have endured. Lastly, punitive damages can be added to the value of any singular case. However, punitive damages can be difficult to fight for, and only the most skilled attorneys with experience in slip and fall cases can effectively argue for them in a case.
Another question clients often ask us is, "What is the average slip and fall case payout?" or "What is the average compensation for trip and fall accidents?" Determining an average for slip/trip and fall lawsuits can be especially challenging. This is because every case is different, and each case's value differs as well. Discerning an accurate slip and fall settlement average is difficult in that one case's value can be incredibly higher or lower when compared to a case of a similar nature. The reason for this is because not every case is fought for under the same circumstances. So, attempting to find an average would do our clients a disservice as there is no telling whether or not that average applies to their specific case. However, hiring an experienced attorney is your best bet to receiving a high amount for your case.
How Normandie Law Firm Can Help
Having an accomplished attorney with expertise in slip and fall injury lawsuits can mean the difference between claiming proper monetary compensation and having your case thrown out. At the top-rated Normandie Law Firm, our experienced slip and fall attorneys are wholly committed to our clients and our clients' cases. Our attorneys practice in Los Angeles, San Diego, Orange County, Riverside, Bakersfield, San Francisco, Fresno, Sacramento and throughout the state of California. If you contact our law offices today, we can walk you through the complicated process of filing your claim and earning the compensation you deserve. As a show of our commitment, under our zero fee guarantee policy our clients don't pay for our services until we follow through on our promise and win your case.
Free Case Review and Free Second Opinion
Our law firm can provide a review of your case free of charge. You can contact us at any time to tell us your story. Already have an attorney? Even if you already have an attorney, you can still call us for a free review of your case and free second opinion. We will let you know how to maximize the value of your case and get the most compensation for your injuries. A lawyer experienced in slip and fall cases can give you more information.