The Value of Your Slip And Fall Case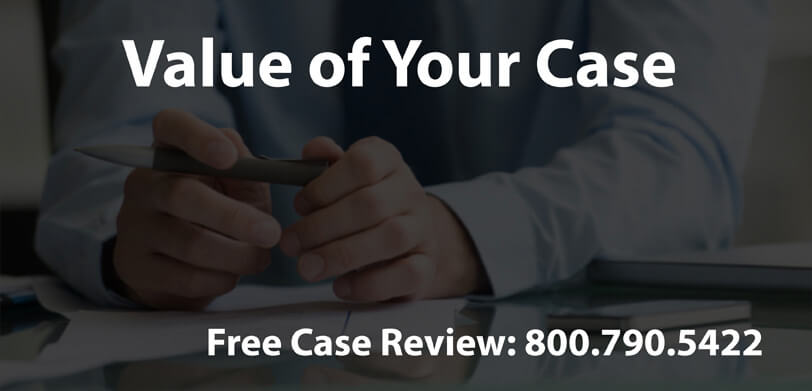 Determining who is liable for your slip-and-fall or trip and fall accident can be a headache. Disputes arise while establishing liability on a day-to-day basis that is why you should always seek help from an experienced attorney. Our office understands that a personal injury can dramatically alter the course of an individual's life. Our team strives to do our best to make you as comfortable as possible while we handle your case. There are many different factors that come into play throughout the course of a slip-and-fall claim. These factors include determining whether the possessor of the land or property where your accident took place has acted reasonably in view of the probability of injury to the plaintiff.
Additional factors that help to establish liability are as follows;
Circumstance plaintiff came onto the property
Probability of exposure of Plaintiff and others of his/her class to the risk of injury
Whether the condition itself presented an unreasonable risk of harm in view of the foreseeable use of the property
How Much Is My Fall Worth?
There is no easy way to determine the amount of compensation you will receive for your slip and fall accident. Each case hinges on the individual facts and circumstances surrounding the fall. Additionally, there are many factors that go in to calculating the amount of damages you will receive. The relevant factors include;
The location of the fall
Severity of injury
Contributory negligence
Lighting conditions
Extent of harm
Number of Doctor's
Posted warning signs
Lost wages
The Policy Limits
Shoes you were wearing
Future lost earnings
Insurance
The cause of your fall
Loss of enjoyment of life
Injuries
There are various ways to recover compensation after your trip and fall accident, but you will need the guidance of a skilled attorney if you want to maximize the value of your case. In addition to getting all of your past, and future medical bills paid for, we will also recover pain and suffering, loss of enjoyment, lost wages, and any loss of earning capacity you may have sustained as a result of your accident.
Additionally, our office understands the emotional toll that a slip-and-fall accident takes on our client's. That is why we always strive to recover additional compensation for loss of enjoyment of life (LEL) as an element of "pain and suffering." California law states, "The Plaintiff may recover damages for the detriment the plaintiff has suffered and will continue to suffer, from an inability to "enjoy life" as he or she otherwise could have but for the injury.
Past and Future Medical Expenses
In calculating the damages for your slip and fall accident, your past and future medical expenses will play an important role in the amount of compensation you receive. The insurance company that represents the at-fault-party is bound by law to pay you at least the amount of the medical expenses you have incurred as a result of the fall. Additionally, you are entitled to pain and suffering which essentially compensates you for the inconvenience and physical pain the injury has caused you.
Out-Of-Pocket-Expenses
In addition to your medical bills and pain and suffering, you are entitled to reimbursement for all out-of-pocket or "incidental" expenses you have incurred as a result of your slip-and-fall. An example of out of pocket expenses you may incur is gas, prescription medication, parking, transportation costs, etc. Once you have finished treatment and are beginning to feel some relief from your injuries, our office will put together a list of all out of pocket expenses you may have incurred, and we will make sure that you are paid back each and every penny of your hard earned money that you spent in the process of getting your injuries treated.
Aggravation of Pre-Existing Condition
If you or a loved one suffers from anxiety, depression, or any other pre-existing physical or mental condition that has been aggravated as a result of your fall or accident, then our office will be able to recover additional compensation for you. California law states, "a plaintiff (injured party) that suffers from a physical or mental condition prior to the defendants wrongful act is entitled to compensation for the extent to which the pre-existing condition was exacerbated by the Defendants wrongful act. In addition, the plaintiff may also recover damages if he or she becomes susceptible to and suffers subsequent disease or injury as a result of a weakened condition caused by the injury.
What Part of Your Body is Injured?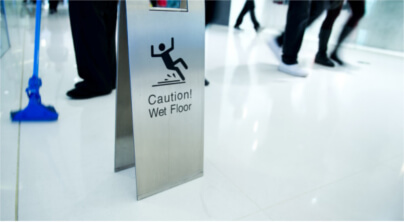 The area of your body that was injured plays an important role in the amount of compensation you will receive for your injuries. If you slipped-and-fell on a wet floor and hit your head on the bathroom sink and were knocked unconscious, then you will probably receive a higher award than someone who slipped and fell and sprained their tail bone. The severity of your injury plays an important role in the amount you will recover, but that is not to say that you will receive a smaller award if your injury isn't that large. Another factor that goes into how much you will recover is the experience of your attorney. If you want to maximize the value of your case then you should call our offices to speak with our highly experienced, efficient, and aggressive slip-and-fall injury attorney's.
Permanent Injury
If your slip-and-fall accident led to a permanent injury, i.e., after your fall, you began walking with a limp that was not present prior to your accident, then the amount of compensation you receive may be higher than someone who does not suffer permanent injury. Additionally, if there were any broken bones involved in your accident then you may be entitled to higher compensation. The seriousness of a broken bone as a result of a fall is considered a serious injury that can have potentially debilitating symptoms. If you are unable to work as a result of a broken bone then our office will recover compensation for any lost wages, lost profits, or commission that you would have received, but for your injury.
Why Others Choose Us
We represent California residents across the state, and the best part is that it does not cost anything to hire us! We have a team of aggressive personal injury attorney's that are ready and willing to take on your slip-and-fall case. Our office is keen on making sure that our client's are happy and satisfied with the results we provide. Additionally, our attorney's often develop personal relationships with client's that can last a lifetime. Our main goal is to make sure that we fight for our client's rights and always deliver the maximum value of each and every case that we take on. Our law firm is well-known Los Angeles based personal injury law firm that always takes care of our client's and has the experience to maximize the value of your case! Call today for your 100% free consultation and case evaluation.
Free Case Review and Second Opinion
Our law firm is able to provide a review of your case free of charge. If you would like an attorney to provide a legal opinion on your case, please call or email us. Even if you already have an attorney, our attorneys can still provide a second opinion on your case.
Further Information:
Steps to Take After a Slip and Fall
Loss of Pregnancy After a Slip and Fall