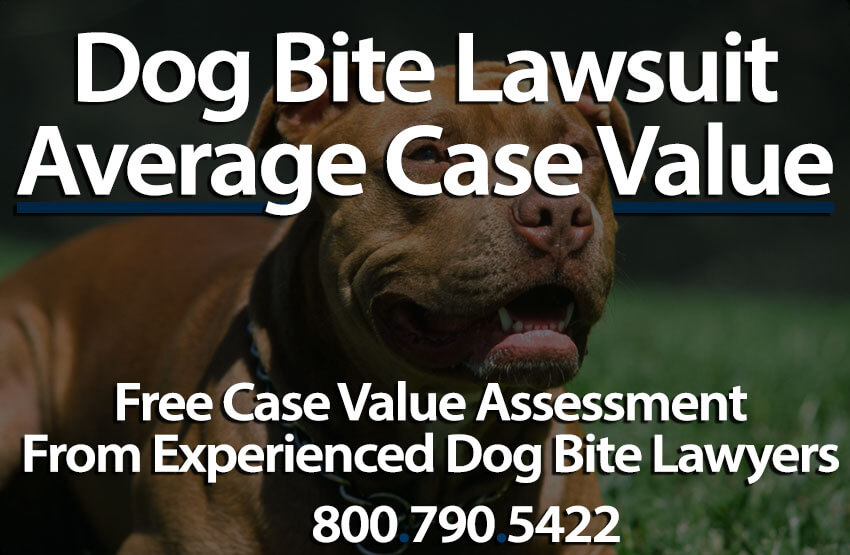 People hardly expect to be bitten by a dog, let alone one they are familiar with. Unfortunately, these attacks can still happen, and in fact, occur more frequently at home more than anywhere else. In most cases, the owner of a dog can be held liable for the damages if you were attacked by a dog. However, at mobile home parks, the property owners are expected to protect their tenants from being attacked by loose dogs that may or may not belong to anyone. Dog bites can cause some truly devastating injuries and if not treated properly can lead to life-threatening infections. The treatment for these dog bites can also be fairly expensive adding to the potential damages that dog bites cause. Fortunately, if you have been bitten by a dog at a mobile home park, you have every right to file a dog bite lawsuit against the mobile home park for your injuries. At Normandie Law Firm, one of the top legal groups in the city, our accomplished Los Angeles attorneys with experience in dog bite cases can help you get the compensation that you deserve. If you have any questions after reading this article, please feel free to reach out to our top-rated law offices for a free consultation by one of our experienced lawyers.
The Rights of Tenants and The Expectations of the Property Owner
Mobile home parks are somewhat peculiar when it comes to filing a lawsuit against the property owner or management company. Usually, mobile home tenants own their actual mobile home, and as such the mobile home park owner wouldn't be liable for any damages caused or that occur on the mobile home itself. However, the mobile home park owner is expected to provide reasonable safety and security for the grounds in which the mobile homes reside. For this reason, the laws that influence mobile home parks are very different from those that influence apartment complexes and traditional housing lots.
Unlike in the past, the mobile homes of today hardly move from the plot of land in which they reside, putting the tenants at the mercy of the mobile home park owners. However, as a tenant, mobile home owners are entitled to some rights that protect them from damages. Under premises liability law, tenants can hold property owners accountable for their actions or lack thereof. Premises liability law essentially dictates that the property owner is to be held liable for the damages caused by a hazard on their property that they failed to remedy or warn residents of in a reasonable amount of time. So essentially, a tenant injured by a loose dog caused by poor fencing at a mobile home park, has every right to file a dog bite lawsuit against the mobile home park owners. When filing such a lawsuit, it is important to note that you will need to prove the following was present in your case to place liability on the owner successfully:
There was a hazardous condition or potentially dangerous condition on the property, like a dying tree or loose tree branch, that presented an unreasonable risk of harm.
The property owner, or mobile home park owner, should have been aware of the dangerous condition
The mobile home park owner or property owner failed to either warn guests of a reasonable condition and did not take reasonable action to remedy the issue.
The hazardous condition resulted in the injury of a tenant or patron.
Property owners, mobile home park owners, included are expected to ensure that their property is reasonably safe for tenants and patrons. If you have been injured as a result of a dog bite caused by the negligence or misconduct of a mobile home park owner you may be eligible to sue the mobile park for its negligence. However, it is important to note that with all lawsuits it is important to seek assistance from a skilled mobile home park attorney who has experience in handling cases of this nature.
Filing A Mobile Home Park Dog Bite Lawsuit
The process of filing a lawsuit against a mobile home park owner for being bitten by a dog can be somewhat challenging as there are some hurdles that stand in the way of a successful settlement. This is why it is important to not go it alone, as a mobile home park management company or mobile home park owner as in most cases they are going to have the resources to employ a team of legal experts that are ready to dispute your claim.
An important aspect of any mobile home park injury lawsuit is whether or not you can prove the negligence of the property owner. Any successful claim of negligence is going to have to have the following components proven in court:
Duty: The plaintiff (injured or damaged party) must be able to show that the defendant (mobile home park owner) owed a legal duty to the plaintiff under the particular circumstances of the case.
Breach: The plaintiff must be able to show that the defendant breached said legal duty through specific actions or failure to act appropriately
Causation: The plaintiff must be able to show that the defendant's actions or lack thereof caused the plaintiff's injuries
Damages: The plaintiff must be able to show that they endured some specific damages. This can usually be shown through the presentation of medical records, a loss of wages, or a loss of potential income.
Another vital aspect of your case is the statute of limitations that influence it. The statute of limitations is the time in which a plaintiff or damaged party has to bring their case to court. If this statute of limitations is ignored, it is incredibly likely that your case will be dismissed from court. This time limit ruling tends to vary from state to state, which is why it is important that you seek representation from an attorney to help you navigate the statute of limitations that influence your particular case. For instance, in the state of California, a plaintiff typically has two years from the date of the injury to file a lawsuit against a mobile home park owner for the damages caused by a dog bite. The same amount of time applies if your dog bite were caused by a neighbor's dog, however, in these cases, a lawsuit would be filed against the dog owner rather than the mobile home park owner. To better understand these legal nuances, it is in your best interest that you seek representation from a qualified and experienced attorney to help you sue the mobile home park, or dog owner, responsible for your dog bite injuries.
The Damages of Dog Bites
According to a study, 4.5 million dog bites occur every year, and 1 out of 5 of these bites become infected. These bites, are usually caused by dogs familiar with us, and more often than not occur in the home. However, they can occur any place and any time a dog feels threatened or anxious. As mentioned the infections caused by dog bites can be incredibly damaging and life-threatening if not properly treated or if the dog has not been given the proper vaccinations. Some of these damaging infections are listed as follows:
Rabies: Rabies is the most dangerous diseases that people can contract through dog bites. While cases of rabies are rare, the rabies disease is incredibly lethal. Rabies is a virus that affects the brain and once symptoms show is almost always fatal. One of the most common ways to contract rabies is through the bite and saliva of an infected animal. Victims who have been exposed to an animal that could have rabies should immediately seek out medical treatment.
Capnocytophaga: This is a bacteria that lives in the mouths of humans, dogs, and cats. These bacteria don't make dogs or cats sick, so it is not always easy to identify if your pet has it. The spread of Capnocytophaga to humans is rare, but they are typically spread through bites, scratches or close contact with a dog or cat. Most people who come into contact with dogs or cats do not become sick. However, people with a weakened immune system are at a greater risk of becoming sick.
Pasteurella: this is a type of bacteria seen in over 50% of infected dog bite wounds. The bacteria commonly cause a painful, red infection around the bite area, but it can cause more severe conditions in those with a weakened immune system.
MRSA: methicillin-resistant Staphylococcus aureus or MRSA is a type of staph infection that is resistant to some antibiotics. Dogs and other animals can carry MRSA without showing symptoms. However, the bacteria can cause skin, lung, and urinary tract infections in people. In some, MRSA can spread to the bloodstream or lungs and cause life-threatening infections.
Tetanus: Tetanus is a toxin produced by a bacterium called Clostridium tetani, and can cause rigid paralysis in people exposed to it through deep bite wounds.
It is easy to see how dog bites can be incredibly damaging, which is why a mobile home park owner should be held responsible if the bite was caused by the owner's negligence. As mentioned prior, when moving forward with a lawsuit, it is highly recommended that you seek adequate legal experience. An expert lawyer experienced in dog bite accident cases can make the difference between filing a successful claim for compensation and having your case dismissed from court entirely.
How Normandie Law Firm Can Help
If you or a loved one have endured the damages of a dog bite or dog attack at a mobile home park, one of our experienced Los Angeles lawyers can best assist you in seeking adequate compensation for your damages. Those who file a claim with our Los Angeles law firm can find some if not all of the following damages compensable to them:
Past and Future Medical Expenses
Loss of Income
Loss of potential future income
Emotional Damages (anxiety, depression, PTSD, etc…)
Punitive Damages
Victims of falling tree branches and trees at mobile home parks in California can contact our law firm for more information on how to seek compensation for their damages. At Normandie Law Firm our Los Angeles lawyers are experienced in fighting for the rights of mobile home tenants. While we are based in Los Angeles, our lawyers with experience handling dog bite claims also practice in San Diego, Orange County, Riverside, Bakersfield, San Francisco, Fresno, Sacramento and throughout the state of California.
Free Second Opinions
Other attorneys will sign you up to their firm but will disappear once your name is on the paper as they are busy signing up more cases. In these instances, their business is based more on volume and will attempt to sign up as many cases as possible. In turn, they will spend less time on cases resulting in severely reduced settlements. Our firm will not treat you like a number. We will be in communication with you throughout our lawsuit and will treat you like family. So if you already have an attorney don't worry, we'll give you a second review of your case 100% free of charge.
Zero Fee Guarantee-No Upfront Fees Ever
If you contact our law offices today, we can walk you through the complicated process of filing your claim completely free of charge. As a show this commitment to you and your case we offer our clients the benefits of a zero fee guarantee policy. Under our zero fee policy, all clients don't pay for our services until their case is won. If you feel in need of a second opinion, second opinion case reviews are also free under this policy. Please, feel free to give us a call, and an attorney with expertise in dog bite injury lawsuits can guide you down the path of receiving proper compensation for your damages.