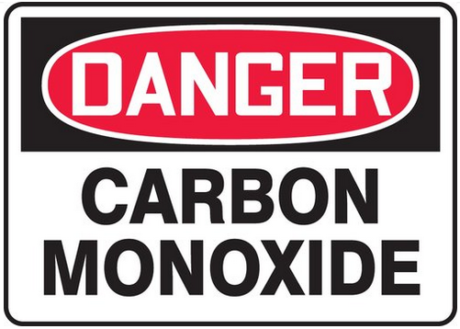 Carbon monoxide poisoning can be incredibly damaging and even fatal if not monitored properly. Typically, in cases of carbon monoxide poisoning at home, the homeowner or home management company is responsible for the maintenance of pipes and other potential gas leak sources. To a certain extent, the same could be said of mobile home parks. While the laws and rulings govern mobile home park carbon monoxide poisoning lawsuits differently, the result is nearly always the same. If a tenant suffered carbon monoxide poisoning at a mobile home park as a result of the negligent actions of the park owner, that tenant has every right to sue the mobile home park for their negligence.
However, when filing these lawsuits, it is highly recommended you reach out to an experienced attorney to help you sue the mobile home park owners. At Normandie Law Firm, our expert Los Angeles lawyers with experience handling mobile home injury claims can help you file a carbon monoxide poisoning lawsuit against a mobile home park for your injuries. With one of our accomplished L.A attorneys with experience in mobile home park injury cases, we can guide you through the process of building your case, filing a claim, and collecting compensation for your damages. If you have any questions after reading this article, please feel free to reach out to our top law offices in Los Angeles, California, for a free consultation by one of our top-rated advisors.
Carbon Monoxide Poisoning
Carbon monoxide is a colorless, odorless, and tasteless gas often produced by burning gas, wood, propane, charcoal or any other kind of fuel. This gas, in low doses, is fairly harmless, and is often present in the home, on a regular basis. However, when an individual consumes an abundance of carbon monoxide gas, the body replaces the oxygen in the red blood cells with this dangerous gas. This can cause incredibly severe tissue damage, and in some cases can be fatal. Since this gas is practically invisible, it is known as the 'silent killer,' This is exactly why homeowners often purchase carbon monoxide monitors and alarms to alert their tenants of the potentially deadly gas. Carbon monoxide gas is typically leaked as a result of poorly maintained or installed household appliances, but this gas can come from other sources as well. Early symptoms of carbon monoxide poisoning include:
Dull headaches
Weakness
Dizziness
Nausea or Vomiting
Shortness of Breath
Confusion
Blurred Vision
Loss of consciousness
If you experience any of these at home, or mobile home, for no real reason it would be in your best interest leave immediately and alert emergency authorities. Carbon monoxide poisoning can be relatively harmless if only exposed to the gas for a short amount. However, the gas can cause fatal, brain damage if you inhale too much of it. Carbon monoxide is especially harmful to children and elderly adults, as well.
If you or a loved one live in a mobile home and have suffered the damages caused by a carbon monoxide poisoning you may be eligible to file a lawsuit against the mobile home park owners for allowing the leak to occur. While some rules keep park owners from being liable, a skilled and experienced attorney can help you navigate those exceptions, and assist you in getting the compensation that you deserve.
Mobile Homes and Premises Liability
A time ago mobile home parks had been used as more temporary places to leave your RV or mobile home. Back then, mobile home owners would rent out space in a mobile home park from the property owner and stay on the plot of land for a period before packing up and leave. However, nowadays, mobile home parks offer more permanent places of residence, which can leave mobile home owners at the will of the mobile home park owner.
When injuries, like those caused by carbon monoxide, occur inside a mobile home, typically the mobile home park owner can be deemed not liable for the damages. This is because, in most mobile home parks, the tenants own their mobile home. However, in some cases, especially those regarding carbon monoxide poisoning, it is up to the mobile home park owner to provide clean, safe, and secure facilities for their tenants. For instance, if a mobile home park owner has a faulty gas line on their premises, and it results in the poisoning of their tenants, the injured tenants have every right to sue the park owner for the damages. It is important to note that when bringing a suit to a mobile home park owner, or any property owner, that you can effectively prove their liability.
Under California Premises Liability Law, property owners are expected to ensure their premises are reasonably safe and secure. If there is ever a failure to meet this expectation and said failure results in an injurious accident, that owner could be met with a damaging lawsuit. However, it is up to the injured party to be able to accurately prove the property owner is liable. With the help of a lawyer experienced in mobile home park injur cases and suitable evidence you must be able to show the following was evident in your case to place liability effectively:
There was a hazardous condition or potentially dangerous condition on the property, like a poorly maintained gas line or broken pipe, that presented an unreasonable risk of harm.
The property owner, or mobile home park owner, should have been aware of the dangerous condition
The mobile home park owner or property owner failed to either warn guests of a reasonable condition and did not take reasonable action to remedy the issue.
The hazardous condition resulted in the injury of a tenant or patron.
If it is found that the mobile home park owner is liable, a skilled mobile home park injury attorney can then guide you through the process of filing a lawsuit. However, there are some components within a lawsuit that is incredibly important to take note of when moving forward with legal action.
The Statute of Limitations and A Claim of Negligence
Every personal injury lawsuit is expected to follow the statute of limitations imposed by the state in which the incident occurred. The statute of limitations is essentially the period in which an injured party has to bring their case to court. For example, in the state of California, a victim of carbon monoxide poisoning at a mobile home park has two years from the date of their incident to bring their case to court. As mentioned prior this period changes from state to state, and if not followed properly could result in your case being thrown out of court. This is why it is incredibly important that you seek legal representation from a qualified legal expert to help guide you through this process.
Another vital component of any personal injury case is a successful claim of negligence. With a claim of negligence, you must be able to show that the mobile home park owner or responsible party acted negligently and that those negligent actions resulted in the injuries you are seeking compensation for. A claim of negligence is usually supported by adequate evidence. In the case of carbon monoxide poisoning at mobile home parks, this evidence could include photographs of a busted gas line, eyewitness testimonies of your injuries, video footage of the leak or poorly maintained area, or medical records proving your injuries resulted in some medical treatment. This evidence can then be used to support the following claims that are key to any successful personal injury lawsuit:
Duty: The plaintiff (injured or damaged party) must be able to show that the defendant (mobile home park owner) owed a legal duty to the plaintiff under the particular circumstances of the case.
Breach: The plaintiff must be able to show that the defendant breached said legal duty through specific actions or failure to act appropriately
Causation: The plaintiff must be able to show that the defendant's actions or lack thereof caused the plaintiff's injuries
Damages: The plaintiff must be able to show that they endured some specific damages. This can usually be shown through the presentation of medical records, a loss of wages, or a loss of potential income.
While it is important to follow the statute of limitations that influence your case and to prove the negligence of the mobile home park owner, the key to any successful lawsuit is an attorney experienced in handling cases of this nature. With an attorney with expertise in carbon monoxide injury lawsuits on your side, you can receive all the compensation you demand the damages that you have wrongfully had to endure.
How Normandie Law Firm Can Help
Carbon monoxide poisoning can be incredibly damaging and even fatal in some cases. With the help of a skilled attorney, you could receive significant monetary compensation for the damages caused by a carbon monoxide leak. At Normandie Law Firm, our experienced lawyers can help guide you through this often challenging process. Those who file a claim with our Los Angeles law firm could find some, if not all of the following damages compensable to them:
Past and Future Medical Expenses
Loss of Income
Loss of potential future income
Emotional Damages (anxiety, depression, PTSD, etc…)
Punitive Damages
Victims of trailer park sexual assault, assault and battery can contact our law offices to receive more information on how to obtain adequate compensation. While we are based in Los Angeles, we also practice in San Diego, Orange County, Riverside, Bakersfield, San Francisco, Fresno, Sacramento and throughout the state of California.
Free Second Opinions
Other attorneys will sign you up to their firm but will disappear once your name is on the paper as they are busy signing up more cases. In these instances, their business is based more on volume and will attempt to sign up as many cases as possible. In turn, they will spend less time on cases resulting in severely reduced settlements. Our firm will not treat you like a number. We will be in communication with you throughout our lawsuit and will treat you like family. So if you already have an attorney don't worry, we'll give you a second review of your case 100% free of charge.
Zero Fee Guarantee-No Upfront Fees Ever
If you contact our law offices today, we can walk you through the complicated process of filing your claim completely free of charge. As a show this commitment to you and your case we offer our clients the benefits of a zero fee guarantee policy. Under our zero fee policy, all clients don't pay for our services until their case is won. If you feel in need of a second opinion, second opinion case reviews are also free under this policy. Please, feel free to give us a call, and an attorney who has experience in carbon monoxide cases can guide you down the path of receiving proper compensation for your damages.