West Coast Maids California Maid – Customer Fraud Class Action Lawsuit
Update: West Coast Maids and California Maids have been double-charging customers that leave negative reviews on yelp. City Attorney, Mike Feuer has filed multiple criminal complaints against the owner of both maid service companies. Feuer alleges 7 counts of identity theft in his criminal complaint filed on January 26, 2016. The owner and operator of the companies, Steve Yun has yet to comment on the allegations brought against him by The City of Los Angeles. Mr. Yun's arraignment is scheduled for February 26, 2016 department 40 of The Los Angeles Superior Court.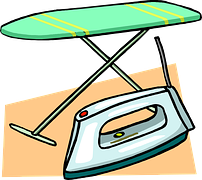 Typically, here's how customers using Steve Yun's "maid service" were ripped off:
An unsatisfied customer would leave a negative review about the maid service on yelp.
Mr. Yun would directly contact the authors of said reviews and ask them to remove it in lieu of a full-refund.
When customers refused to remove their negative review, Mr. Yun intentionally double-charged them for using his service.
An investigation was conducted by The Department of Consumer affairs after receiving several formal complaints made by unsatisfied, double-charged, consumers. These complaints have now been heard and criminal charges have been filed against Mr. Yun. He is set to face the judge in Los Angeles on February 26, 2016.
Can I Sue doe Compensation Against California Maids and or West Coast Maids
The attorneys at the Normandie Law Group are currently investigating possible class action and single party claims against the owners of operators of West Coast Maids and Housekeeping for fraudulent business activities against customers across the state of California. If you or a loved one have suffered monetary harm as a result of the company's fraudulent activities against victims who wrote negative reviews online please contact our law offices.
Free Legal Consultation: All legal consultations regarding the filing of a single party claim or joining of a class action lawsuit ore provided for by our attorneys free of charge.
Joining a Class Action Lawsuit – What you Need to Show to Join:
Generally a court has to certify a class action lawsuit before victim can proceed. Class action lawsuit take place when there are a large number of victim with an identical or substantially similar claim against and at fault party. Under Rule 23 and Rule 28 of the Federal Rules of Civil Procedure, there are four elements which need to be proven in order form a class.
Commonality: There is a common legal or factual dispute amongst all party members.
Adequacy: The head of the class (or class representative), the individual charged with taking the case to court has adequate resources to be able to protect the legal rights of all class members who have suffered harm.
Numerosity: There are a large enough number of victims so as to make the filing on single party claims impracticable.
Typicality: The claim of the class representative is typical of the claims of the other class members.
Compensation Available: If you believe you are a victim of such actions and would like to pursue civil action for compensation for your losses please feel free to contact our law offices. Compensation available for victims who have suffered harm in this matter may include the following.
All economic damages – compensation for being charged fraudulently without your consent.
All interest payments and late fees charges because of the fraudulent action.
Assessment of Punitive Damages – punitive damages will be awarded when a defendant in a claim acted with either intent to cause harm to another or acted in reckless indifference towards potential damage to towards its customers.
Cost of Legal Representation: All claims our law offices takes on is predicated on a NO WIN NO FEE Guarantee. This means that you are not charged any legal fees out of pocket unless and until we are successful in providing you with just compensation.
Further Information: