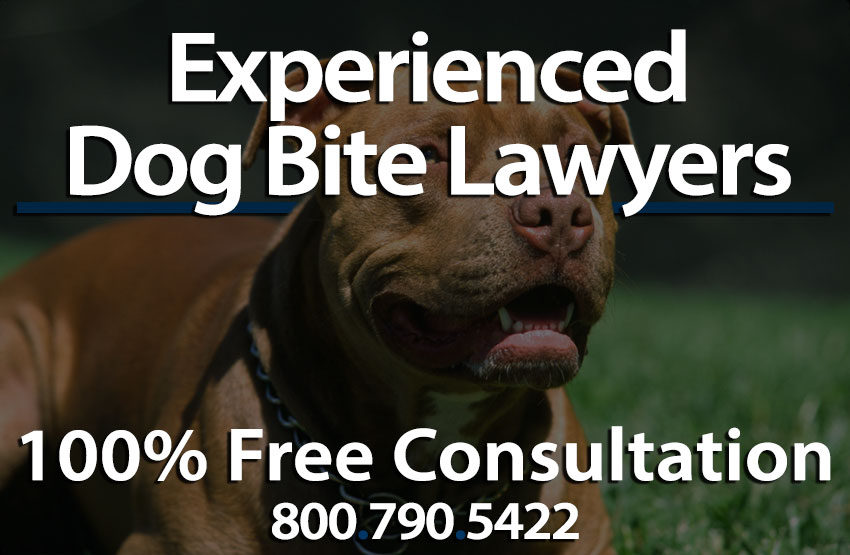 Dog bites can leave incredibly traumatic damages for those unfortunate enough to have to experience them. While dog bites more commonly arise as a result of a dog you are familiar with in your own home, they can occur in other places as well, including Airbnbs. Airbnbs have gained popularity recently for their accessibility and satisfying 'off the beaten path' personality. The service allows for people to rent out anything from single bed dorms to luxury shoreside suits. However, in most cases, Airbnbs are located in peoples' homes, and as a result, their dogs or even a neighbors dog can become provoked to attack guests. These Airbnb dog bites can leave victims with a plethora of damages, from the initial physical wound to the long-term emotional trauma that often occurs afterward. Fortunately, victims of Airbnb dog bites have every right to sue the dog owner or Airbnb site owner for the damages that you have endured. However, many people who file these lawsuits are left in the dark in regards to how much their Airbnb dog bite case is worth.  At Normandie Law Firm, our dog bite attorneys can guide you through the process of determining how much your case is worth, and are committed to ensuring that you receive all the resources you require to reach a favorable outcome for your suit. If you have any questions after reading this article, please feel free to reach out to our law offices in Los Angeles, California for a free consultation by one of our well-versed legal associates.
What is the Case Value of an Airbnb Dog Bite Case?
As mentioned prior, many individuals who come into our law firm with an Airbnb dog bite case, often ask a variety of questions regarding the average settlement value of their Airbnb dog bite lawsuit, and even ask for an estimate of settlement amounts for their Airbnb dog bite accident. Unfortunately, these values are incredibly difficult to generalize. While our attorneys could come up with a potential average there, is no guarantee that our calculated average will apply to you and your case. This is why we recommended that you sit down with a skilled attorney to help guide you through the process of determining the potential settlement value of your case. Fortunately, one way you can determine an estimate settlement amount on your own is through the calculation of the damages that you have endured. Typically compensable damages are placed into one of the following three categories: monetary damages, nonmonetary damages, punitive damages.
Monetary damages are usually the easiest to calculate and will in most cases make up a large majority of your settlement amount. They are made up of damages that have a more universally defined monetary value and as such are usually far easier to calculate on your own without an attorney. The components that make up monetary damages are as follows:
Medical Expenses: These are the costs that a victim must endure for the hospitalization of the initial injury and any further treatment needed in the future because of this injury. These expenses often make up a significant portion of a settlement value.
Loss of Wages: These compensatory damages meant to reimburse the victim for any wages lost from the injuries. This amount can be determined through a thorough examination of the victim's salary history and often includes sick and vacation time.
Loss of Potential Future Wages: Sometimes injuries can be so severe that the victim may lose the ability to perform at the same level they had before their injuries. To determine this amount, a complicated formula is used that involves the examination of the victim's projected earnings and the impact that the damages may have had on the victim's ability to find and perform future work.
Nonmonetary damages will almost always require the assistance of an attorney. These damages are far more difficult to calculate and are usually made up of items that don't have a typical monetary value. It is up to you, your attorney, and the court to ultimately decide the value of these damages. However, to give you a good idea of what kind of things you will need to take note of for calculating nonmonetary damages we've included some of the important components below:
Pain and suffering: This damage is compensated to a victim based on the pain and suffering they endured from their injuries. This amount is often calculated by the use of a pain multiplier that has the victim identify their level of pain on a scale of one to ten.
Emotional Distress: This form of compensation is offered to victims that have experienced any emotional trauma suffered due to the injuries. The compensable amount of emotional distress often varies from state to state.
Loss of Consortium: Loss of consortium is often added to the value of your case when the injuries are so severe that the victim's loved ones are deprived of a normal loving relationship and companionship
The last category of damages that can be added to the value of your case is punitive damages. Punitive damages are usually added to the value of your case to punish the defendant for their actions and to deter them from engaging in further conduct in the future. Punitive damages are often incredibly difficult to argue for as they require that you can prove the intent of the defendant or in this case, Airbnb owner. Often lesser attorneys will settle a case without arguing for punitive damages. Fortunately, our attorneys at Normandie Law Firm are committed to ensuring that all of our clients receive all the damages that they argue for. However, when moving forward with your lawsuit it is, important to understand the damages that these injuries can cause as the damages suffered play a crucial role in determining the eventual outcome of your case.
Dog Bites & Airbnb Liability
As mentioned prior dog bites can leave victims with a wide variety of damages from minor lacerations to deep piercing wounds. However, one of the most damaging injuries a victim can endure is a dog bite infection. Out of the estimated 4.5 million dog bites that occur every year in the United States, 1 out of 5 dog bites results in an infection. Some of these infections are relatively easy to cure with the help of a medical professional; however, others can be untreatable and even life-threatening. Listed below are some of the common infections that a dog bite victim can contract:
Rabies: Rabies is the most dangerous diseases that people can contract through dog bites. While cases of rabies are rare, the rabies disease is incredibly lethal. Rabies is a virus that affects the brain and once symptoms show is almost always fatal. One of the most common ways to contract rabies is through the bite and saliva of an infected animal. Victims who have been exposed to an animal that could have rabies should immediately seek out medical treatment.
Capnocytophaga: This is a bacteria that lives in the mouths of humans, dogs, and cats. These bacteria don't make dogs or cats sick, so it is not always easy to identify if your pet has it. The spread of Capnocytophaga to humans is rare, but they are typically spread through bites, scratches or close contact with a dog or cat. Most people who come into contact with dogs or cats do not become sick. However, people with a weakened immune system are at a greater risk of becoming sick.
Pasteurella: this is a type of bacteria seen in over 50% of infected dog bite wounds. The bacteria commonly cause a painful, red infection around the bite area, but it can cause more severe conditions in those with a weakened immune system.
MRSA: methicillin-resistant Staphylococcus aureus or MRSA is a type of staph infection that is resistant to some antibiotics. Dogs and other animals can carry MRSA without showing symptoms. However, the bacteria can cause skin, lung, and urinary tract infections in people. In some, MRSA can spread to the bloodstream or lungs and cause life-threatening infections.
Tetanus: Tetanus is a toxin produced by a bacterium called Clostridium tetani, and can cause rigid paralysis in people exposed to it through deep bite wounds.
When a dog bite occurs at an Airbnb, the owner of the Airbnb should be held liable for the damages. Under premises liability law if a patron or visitor suffers an injury on the property of another individual as a result of some misconduct or negligence, that injured patron has every right to file a lawsuit. However, placing liability effectively in an Airbnb dog bite case is crucial to the case's overall success. For instance, if the dog that bit you didn't belong to the Airbnb owner, but rather a neighbor, there could be a shared liability between the dog owner, and the Airbnb, property owner. Under California law, the owners of dogs are always held liable if said dog attacks or causes injury to another individual. However, placing liability on an Airbnb property owner can be a little more challenging. Listed below are some points that you may need to prove to place liability efficiently:
There was a hazardous condition or potentially dangerous condition on the property, like poorly maintained fencing or inadequate living conditions for a dog, that presented an unreasonable risk of harm.
The property owner, or Airbnb owner, should have been aware of the dangerous condition
The Airbnb owner or property owner failed to either warn guests of a reasonable condition and did not take reasonable action to remedy the issue.
The hazardous condition resulted in the injury of a tenant or patron.
Regardless of the situation surrounding your Airbnb dog bite case it is always important that you seek adequate representation from a skilled attorney. With the right attorney on your side, you could successfully collect all the compensation you need to cover the damages that you have had to endure.
How Normandie Law Firm Can Help
If you or a loved one have been injured as a result of a dog bite accident at an Airbnb you may be eligible to file a claim for significant monetary compensation. However, when filing your claim, it is best to seek representation that is well-versed in the practice of dog bite law. At Normandie Law Firm, our experienced dog bite attorneys can not only help you determine the value of your Airbnb dog bite case but can help represent your case in court. If you file a claim with our law firm, you could find some if not all of the following damages compensable to you:
Past and Future Medical Expenses
Loss of Income
Loss of potential future income
Emotional Damages (anxiety, depression, PTSD, etc…)
Punitive Damages
Victims of dog bite injuries, in general, can also reach out to our law firm for more information on how to seek compensation for their damages. While our law firm is based in Los Angeles, our lawyers are experienced in fighting for the rights of dog bite victims from San Diego, Riverside, Bakersfield, San Francisco, Fresno, Sacramento and throughout the state of California.
Free Second Opinions
Other attorneys will sign you up for their firm but will disappear once your name is on the paper as they are busy signing up more cases. In these instances, their business is based more on volume and will attempt to sign up as many cases as possible. In turn, they will spend less time on cases resulting in severely reduced settlements. Our firm will not treat you like a number. We will be in communication with you throughout our lawsuit and will treat you like family. So if you already have an attorney don't worry, we'll give you a second review of your case 100% free of charge.
Zero Fee Guarantee-No Upfront Fees Ever
If you contact our law offices today, we can walk you through the complicated process of filing your claim completely free of charge. As a show this commitment to you and your case we offer our clients the benefits of a zero fee guarantee policy. Under our zero fee policy, all clients don't pay for our services until their case is won. If you feel in need of a second opinion, second opinion case reviews are also free under this policy. Please, feel free to give us a call, and we can guide you down the path of receiving proper compensation for your damages.