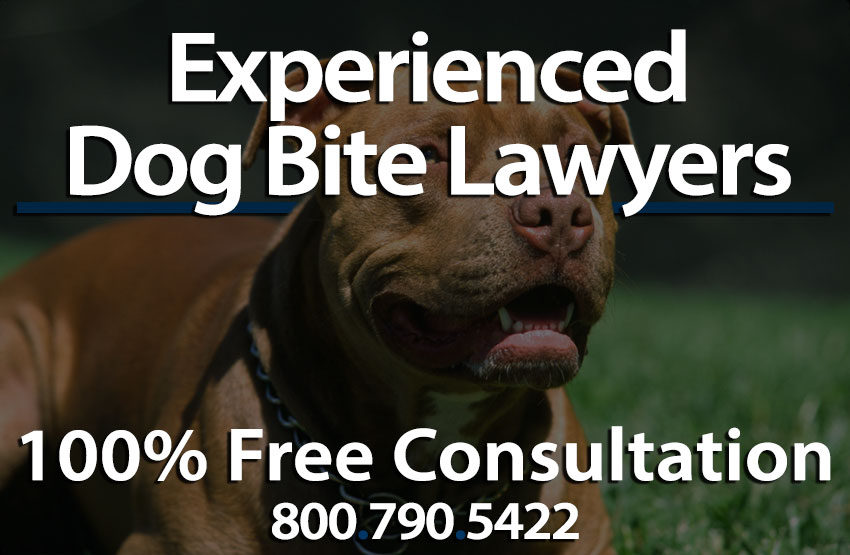 Airbnb has recently become an incredibly popular way for people to travel to places that delve off the usual beaten trail. From frugal single bed dorms to luxurious houseboat suits, Airbnb allows for its users to rent out spaces like one would a hotel room, however, instead of staying in one of many similarly built and furnished rooms, Airbnb provides a plethora of locations to choose from all with their unique character. However, many who rent an Airbnb hardly ever expect to be bitten by a dog. While many may find the damages caused by dog bites trivial when compared to other potential dangers a AirBnB can pose, some dog bite cases result in the victim succumbing to life-threatening infections. If you are bitten by a dog at an Airbnb, you could experience significant damages that reach far beyond the initial physical trauma, as the treatment required to recover from a dog bite can be particularly expensive in certain cases. Fortunately, with an experienced attorney, you could sue the AirBnB for the damages that you have had to experience. At Normandie Law Firm our Los Angeles dog bite lawyers are committed to ensuring that you receive all the resources you need to successfully file a lawsuit against the Air BnB owner responsible for your damages. If you have any questions after reading this article, please feel free to reach out to our law firm in Los Angeles, California for a free consultation by one of our skilled legal associates.
Can I Sue AirBnB if A Dog bit me?
When victims of AirBnB dog bite accidents come into our law firm seeking representation they often ask our AirBnb dog bite attorneys a variety of questions regarding the legal basis for filing an AirBnB dog bite lawsuit. Some of these frequently asked questions include:
Can I sue AirBnB if a dog bit me?
Who covers dog bites for guests at AirBnB locations?
What happens if an Airbnb guest is bitten by a dog?
I was an Airbnb guest, and a dog bit me. Can I sue?
To answer the questions regarding whether or not you can sue for an Airbnb dog bite injury, yes, Airbnb owners are responsible for any injury caused on their premises that could have been reasonably avoided if proper safety and security procedures were put into place. Airbnbs are more often than not hosted out of people's homes and as such determining liability falls under premises liability law. Premises liability law states that the person who is in possession of the property is responsible for certain injuries suffered by others who are present on the premises. This includes Airbnb guests. Depending on the state in which your Airbnb dog bite accident occurred, the owner of the dog could also be found liable for the damages caused. While the details may vary from municipality to municipality, California state law states that the owner of a dog is responsible for any damages that dog may cause regardless of the circumstances.
Filing a lawsuit against an Airbnb owner for a dog bite injury usually requires that the injured party can prove that the property owner was directly responsible for the damages and that their negligent actions resulted in the dog biting a guest.
Placing liability on a property owner requires that you can prove the following is present in your case:
There was a hazardous condition or potentially dangerous condition on the property, like poorly maintained fencing or inadequate living conditions for a dog, that presented an unreasonable risk of harm.
The property owner, or Airbnb owner, should have been aware of the dangerous condition
The Airbnb owner or property owner failed to either warn guests of a reasonable condition and did not take reasonable action to remedy the issue.
The hazardous condition resulted in the injury of a tenant or patron.
As well as being able to prove liability you must be able to show that the Airbnb owner's negligent actions resulted in the damages that you experienced. However, every claim of negligence requires that you have adequate evidence to support your argument. This evidence can take the form of photographs of your injuries, video footage of the dog bite incident, or medical records showing your damages in detail. This evidence can be used to place liability effectively, but more importantly, it can be used to prove the following components of a claim of negligence:
Duty: The plaintiff (injured or damaged party) must be able to show that the defendant (Airbnb owner) owed a legal duty to the plaintiff under the particular circumstances of the case.
Breach: The plaintiff must be able to show that the defendant breached said legal duty through specific actions or failure to act appropriately
Causation: The plaintiff must be able to show that the defendant's actions or lack thereof caused the plaintiff's injuries
Damages: The plaintiff must be able to show that they endured some specific damages. This can usually be shown through the presentation of medical records, a loss of wages, or a loss of potential income.
On top of being able to place liability and show the negligent actions of the Airbnb owner, it is essential that you can define and value the damages that you experienced. The best way to calculate these damages is with the assistance of a lawyer experienced in dog bite cases. However, it is also helpful to understand what kind of damages dog bite accidents at Airbnbs can cause.
The Damages Caused By Dog Bites
Studies of dog bites in the United States have shown that roughly 4.5 million dog bites occur every year. Out of this vast number, 1 out of 5 of every dog bite becomes infected. Statistics show that most of these dog bites are inflicted by dogs that we are most familiar with, and occur in the home more than anywhere else. However, you shouldn't let these statistics fool you, strange dogs outside the home also pose a significant threat to your well being. For this reason, it is important to be cautious when a strange dog approaches you, especially if you are staying in an Airbnb which would be considered the dogs' territory. While the physical and emotional trauma these wounds can cause is incredibly damaging, the infections that a dog bite can cause can be potentially life-threatening. Some of these potentially life-threatening infections are listed below for your reference:
Rabies: Rabies is the most dangerous diseases that people can contract through dog bites. While cases of rabies are rare, the rabies disease is incredibly lethal. Rabies is a virus that affects the brain and once symptoms show is almost always fatal. One of the most common ways to contract rabies is through the bite and saliva of an infected animal. Victims who have been exposed to an animal that could have rabies should immediately seek out medical treatment.
Capnocytophaga: This is a bacteria that lives in the mouths of humans, dogs, and cats. These bacteria don't make dogs or cats sick, so it is not always easy to identify if your pet has it. The spread of Capnocytophaga to humans is rare, but they are typically spread through bites, scratches or close contact with a dog or cat. Most people who come into contact with dogs or cats do not become sick. However, people with a weakened immune system are at a greater risk of becoming sick.
Pasteurella: this is a type of bacteria seen in over 50% of infected dog bite wounds. The bacteria commonly cause a painful, red infection around the bite area, but it can cause more severe conditions in those with a weakened immune system.
MRSA: methicillin-resistant Staphylococcus aureus or MRSA is a type of staph infection that is resistant to some antibiotics. Dogs and other animals can carry MRSA without showing symptoms. However, the bacteria can cause skin, lung, and urinary tract infections in people. In some, MRSA can spread to the bloodstream or lungs and cause life-threatening infections.
Tetanus: Tetanus is a toxin produced by a bacterium called Clostridium tetani, and can cause rigid paralysis in people exposed to it through deep bite wounds.
While it is important to understand the damages, these dog bites can cause, and the legal steps you should take in filing a suit, no resource is more crucial to the outcome of your case than seeking assistance from a dog bite lawyer for your Airbnb suit. Having the right attorney on your side can make the difference between filing a successful claim for compensation and having your case dismissed from court entirely.
How Normandie Law Firm Can Help
If you or a loved one have been injured as a result of a dog bite accident at an Airbnb you may be eligible to file a claim for significant monetary compensation. However, when filing your claim, it is best to seek representation from one of the top-rated Airbnb dog bite law firms in Los Angeles. At Normandie Law Firm, our skilled Airbnb guest dog bite attorneys can guide you through the often complicated process of building your case, filing a claim, and collecting compensation for the damages you have suffered. Victims of dog bite injuries, in general, can also reach out to our law firm for more information on how to seek compensation for their damages. While our law firm is based in Los Angeles, our lawyers are experienced in fighting for the rights of dog bite victims from San Diego, Riverside, Bakersfield, San Francisco, Fresno, Sacramento and throughout the state of California.
Free Second Opinions
Other attorneys will sign you up for their firm but will disappear once your name is on the paper as they are busy signing up more cases. In these instances, their business is based more on volume and will attempt to sign up as many cases as possible. In turn, they will spend less time on cases resulting in severely reduced settlements. Our firm will not treat you like a number. We will be in communication with you throughout our lawsuit and will treat you like family. So if you already have an attorney don't worry, we'll give you a second review of your case 100% free of charge.
Zero Fee Guarantee—No Upfront Fees Ever
If you contact our law offices today, we can walk you through the complicated process of filing your claim completely free of charge. As a show this commitment to you and your case we offer our clients the benefits of a zero fee guarantee policy. Under our zero fee policy, all clients don't pay for our services until their case is won. If you feel in need of a second opinion, second opinion case reviews are also free under this policy. Please, feel free to give us a call, and we can guide you down the path of receiving proper compensation for your damages.