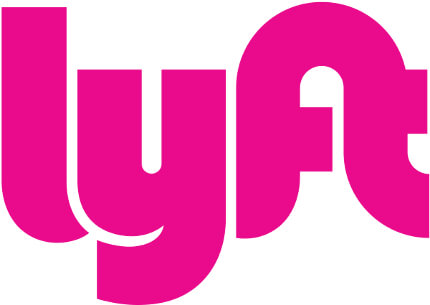 Our law firm always advises clients to refrain from talking to insurance agents when they are aiming to file a claim. These adjusters will make it a point to gather evidence against you by manipulating your words and pointing out inconsistencies in your story. They do this because the primary goal of an insurance company is to save money and turn profits – if they paid out every settlement, they would not earn nearly as much money. Newer companies also need these insurance companies to stay afloat and continue to provide adequate coverage. Lyft, the rideshare company that was started in 2012, needed to make sure its insurance was competent enough to cover all parties involved in accidents or it would come under public scrutiny and legal troubles. Our top team of qualified Los Angeles attorneys with experience handling Lyft insurance claims at Normandie Law Firm in California can help you file a lawsuit against the Lyft Insurance company if you were involved in an accident. Our clients call us with questions about the legal process, examples of which include:
How much does Lyft's Insurance offer for a car accident?
What are the average Lyft Insurance settlements for a car accident?
How long does it take to resolve Lyft Insurance settlement offers?
Lyft Information
Lyft began as Uber started to grow and take over the transportation market. It also uses an app-based service that allows drivers to pick up passengers around their cities and drop them off at specific locations. The drivers are hired after a background check and examination of their driving records. They must have working vehicles and pass inspection. Initially, drivers were listed as independent contractors who operated as their own employers; this essentially freed Lyft from any liability, including drivers' actions. A person could be involved in a car accident and Lyft would be able to shrug and say the driver was not their responsibility.
Fortunately, this has been changed according to law. Now, Lyft must insure its drivers while they are on the road and using the app. Each driver is afforded a policy of up to $1,000,000 – and this covers each entity involved in an accident. That is, the insurance stretches to the Lyft driver, the Lyft passenger, or the person who was hit by the Lyft vehicle.
Lyft's insurance is in effect throughout the driver's session, but different amounts depend on what the driver is doing. For example, a small amount is at play if the driver is merely logged in to the app and waiting for passengers; once he has approved a ride and is en route to the passenger or has already picked up a passenger, the amount goes up to the million dollar policy.
For further information on the insurance policies of Lyft, consult with an accomplished attorney with expertise in Lyft injury lawsuits.
Who Can File a Claim?
Lyft's insurance company may have claims filed against them by any number of parties. For example, an injured passenger may choose to file a claim against Lyft after being involved in a car accident. He is, after all, merely a passenger, and he is not involved in the driving process; further, whether the fault of the accident rests on the shoulders of the Lyft driver or the other involved driver is irrelevant. Injured passengers may sustain injuries like broken bones, brain injuries, internal organ damage, lingering aches and pains, sprains, and more. They are entitled to a fair amount of compensation due to their bystander-like roles in car accidents.
Additionally, the Lyft driver may want to be reimbursed for his damages if he were hit by another vehicle. After all, he may potentially be out of work if the other driver caused extensive damages to his vehicle, and Lyft can make sure he is covered in at least one area.
Also likely, a driver who was struck by a Lyft car can have his repairs and injuries paid for by the company. This is especially possible considering that Lyft's insurance supersedes personal auto insurance, which is suspended when a person is driving for work. He can be covered for any kind of auto accident, from a simple rear-end collision to a wreck that totaled his car.
Some people who have been involved in car accidents with Lyft vehicles have tried to file insurance claims by themselves. This is generally a bad idea, as the insurance company is far likelier to deny it, seemingly without reason. You may not have the appropriate negotiating skills needed to secure a settlement yourself; Lyft has a team of insurance agents who will work against you and do everything they can to dismiss your claim. It is a much better option to pursue a settlement with the assistance of an experienced attorney.
Average Lyft Settlement Offer for an Auto Accident
When our clients ask us how much money they stand to gain for a Lyft car accident case and how long it takes for a settlement to be reached, we tell them the truth – there is no way of knowing. Every case is different, and no two insurance agents, lawyers, and juries will view everything the same as they did for another case.
The amount of the offer from Lyft is determined by a number of factors. The most common and important factor is the level of injury you sustained. If it were a simple sprained wrist, group of lacerations or otherwise fast-healing wound that did not greatly impact your life and career, you would likely not receive a very large settlement. These injuries that do not have lasting effects tend to receive lower amounts of compensation; many times, no trace of the injury is found by the time a court date arrives.
The impact the injury has on your life also plays a part in the injury settlement value. If you are left unable to complete your job duties or you are permanently altered in your career choices and paths, you will likely receive a much larger settlement than someone who can continue working.
In essence, there is no Lyft settlement calculator that determines how much money you stand to gain from an accident. You cannot just plug in your damages for property damage, medical bills, and pain and suffering and expect a value to pop back out at you. Your age, career, and more also are weighed. For example, a person who has been injured due to a car accident may have suffered the exact same injuries as another person but partially contributed to the accident; this would almost certainly lessen the payout.
To learn more about what determines compensation amounts, call an expert lawyer experienced in Lyft insurance cases today.
Compensation
As a victim of a Lyft accident, you are entitled to different forms of compensation. You can be reimbursed for various damages, including:
Medical bills, which include hospitalization, surgery, medication, ambulance costs, physical therapy, and more. You can also be reimbursed for future medical procedures.
Lost income from missing days of work, which can arise due to your injuries or time spent recovering from your injuries. Future missed days can also be reimbursed.
Property damage, which includes damage to your car or personal belongings.
Pain and suffering, or emotional damages sustained from the accident. These damages are often the ones most disputed by insurance companies (as well as medical bills and severity of injuries). These non-economic damages include fear, anxiety, PTSD, mental stresses, and psychological scarring.
Of course, it is important to remember that these forms of compensation will likely not all be offered at once or in the first offer from Lyft. You will need to sit through a fair amount of negotiation, and in some cases, may even have to go to trial. A skilled attorney who has experience in Lyft insurance cases can help you receive the fairest settlement from a Lyft accident.
Normandie's Promise
We at the top-rated Normandie Law Firm are here for all victims of Lyft accidents. We know that it can be troubling to try and negotiate a settlement out of an insurance company, especially if you're in a state of injury or incapacitation. Negotiating takes time and energy, and the added stress may delay your healing process. Allow us to represent you and you will be satisfied with our services. Our goal is to keep you safe, healthy, financially secure, and our empathetic lawyers will do everything they can to make that happen. We will aggressively fight Lyft for your compensation as a victim of an accident, and won't stop until we bring you a settlement you are proud of.
Call us today to receive a free legal consultation on your case. Our attorneys with experience in Lyft accident cases will sit down with you and talk you through the legal process. Many of our clients contact us asking about average settlements because they already have attorneys, but they may be worried their lawyers are doing a poor job of representing them. We can personally tell you that many law firms sign up numerous clients and then pay little attention to those cases, aiming to get quick settlements so they can receive paychecks. Normandie Law Firm will give you a second opinion on your current legal situation.
If you select us to represent you, we promise you will not pay anything for our services with our zero fee guarantee. You will owe no out of pocket expenses whatsoever; our fees are paid off only when we win your case. The money is taken from the settlement we've earned for you, thus ensuring your financial integrity.
Contact one of our experienced lawyers at Normandie Law Firm to learn how much you may be able to gain from a Lyft accident.