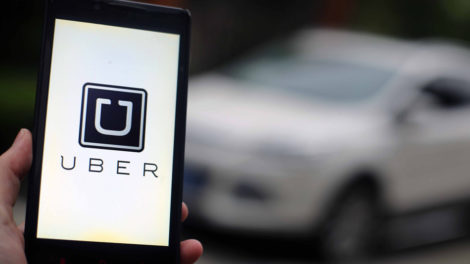 Insurance companies are notorious for dragging their feet when it comes to giving out settlements. They are aware that they are not required to pay you anything at all until a court orders them to do so, even though this practice runs the risk of further legal troubles. The goal of insurance companies, after all, is to retain profits and earn as much money as possible. Individuals who file claims cannot expect a quick settlement, even with the assistance of a skilled lawyer. Uber is one such company whose insurance company is notoriously slow in responding to, dealing with, and paying out accident claims. Our experienced Los Angeles lawyers at Normandie Law Firm can help expedite the process by making sure all of the necessary documents are submitted on time. We will constantly be on top of Uber's insurance agents fighting to keep your claim at the front of the line. Our clients often ask us questions about the length of time it takes for claims to be settled; examples of these kinds of questions include:
How long does it take for Uber to settle?
How long does it take for Uber's insurance to settle a claim?
How long does it take James River insurance to settle an accident claim?
How long does it take Uber to pay a claim?
Uber Information
Uber is as new a company as can be; it has only been providing rideshare services to society since 2009. It has undergone numerous policy changes throughout its lifetime, however; notably, its drivers were initially considered to be independent contractors, and as a result, Uber was not liable for their actions. They wanted to keep the profits the drivers turned but not take responsibility for any accidents they caused. A court ruling later forced Uber to insure all of its drivers, the most famous policy of which is the $1,000,000 liability and injury policy.
If you have been injured in an Uber accident, whether you are an Uber driver, passenger, or driver of another vehicle, you are able to file a claim against Uber. The length of time that it takes for this claim to go through may vary according to many factors.
Steps to Receiving an Offer
Before you file a claim with Uber, you must make sure that you have an idea, estimation, or account of what damages you want covered. A settlement will only be sent out once certain criteria have been met.
First, your medical treatment must have come to an end, or you must not be able to see any more improvement in your condition even with further treatment (the latter is called Maximum Medical Improvement, or MMI). The reason for this is simple: medical bills are one of the primary damages for which coverage is sought in a claim, and if you have ongoing treatment, the bills' amounts could fluctuate. If you have reached MMI, you are aware of the costs of treatment from then on out, and the amounts would not vary too wildly.
Coverage of medical bills generally features the option for future costs to be covered as well. These future costs are essentially estimates given by your attorney, but a doctor or group of doctors can provide their input. If various doctors say yes and agree on the costs and procedures, your future coverage has a higher chance of being accepted in a lawsuit.
Second, your lawyer must have acquired and assembled all of your medical bills. These are the most important documents to have as many claims will be considered based on these costs, while other damages are considered later on. A claim that is filed with little attention paid to medical bills, or which contains inadequate doctor's notes and recommendations, is likely to be quickly dropped or dismissed by an insurance company.
It is natural for the insurance company to dispute medical records and bills, so it is crucial to have everything spelled out and apparent. It will be much more difficult for an insurance agent to say a handful of doctors are lying or do not know what they are talking about.
Lastly, a demand letter must be sent to Uber's insurance agency that outlines your claim and what you are seeking. Demand letters can be the difference between an insurance company choosing to issue a check without a lot of hassle and ignoring all requests to process your claim in a timely fashion. Your demand letter should be concise, clear, and complete, including what makes your case stand out and what must be considered or a settlement will not occur.
Even though Uber's insurance company, James River Insurance, seemingly holds all the cards, your letter will make it known that you are not asking for a favor. You are collecting damages according to the policy the company created, and you will not back down. A strong demand letter will show the insurance agent that you are not able to be taken advantage of. Further, an attorney experienced in dealing with Uber accidents is a great asset to have; your demand letter will be much stronger with the assistance of a competent lawyer.
How Long Does Uber Take to Send a Settlement Check?
Once the insurance agent receives your demand letter and claim, it can take any number of weeks for a response to come through. Agents have to read all of the materials provided in the file, cross check your medical records, examine your driving history, take notes on the responsible driver, and more. Due to the sheer amount of claims insurance agents receive, it may take anywhere between 3 and 6 weeks to get a reply or a settlement offer. Additionally, the longer you spend negotiating, the more time it will take. Attorneys with expertise in Uber accident lawsuits can help you negotiate and make sure your case is not forgotten by the insurance agent.
When insurance agencies check medical records, they may outright dismiss claims because they feel the injuries may not be as severe as you made them out to be, if they are not outright fraudulent. The process of receiving a settlement can thus elongate due to how dubious Uber's insurance agents can be.
Another common tactic is stalling. Insurance agencies know that people are constantly asking their lawyers, "How many months do I have to wait to get paid by Uber after an accident?" They figure that, by making you wait weeks or months for a settlement, you will jump at the first chance for money. They like to make very low offers at first and pray that you accept them; the case would be settled quickly and without any further negotiation.
Do not accept the very first offer given to you by an insurance agent, especially not if it is coming very late after you have filed a claim. The exception to this is any claim involving pure property damage, as in a car crash with an Uber driver. Simple collision coverage is more likely to be quickly resolved because there is little to no disputing mechanic's repair costs.
Contact an attorney at Normandie Law Firm to receive advice on how to best proceed if you have received a low offer for your claim, or if you are curious how much time will go by before you can expect to receive an offer.
Acting in Bad Faith
Insurance companies have a duty to provide you with certain notices of their actions with respect to your claim. They cannot merely continually deny or dismiss your claim without telling you why, nor can they take months and months to make offers. The offers themselves must also be reasonable. There are numerous instances of insurance agents acting in bad faith, but there is seldom a time that an individual pursues legal action.
If you feel that an Uber insurance agent is acting in a manner that may possibly be illegal, you should enlist the help of an experienced attorney to help you file a lawsuit for bad faith.
Get More with Normandie
Trying to reach a settlement with Uber's insurance company by yourself can be a daunting task. Our attorneys at Normandie Law Firm are here to represent you so you don't have to spend needless time and energy pursuing compensation. Insurance agents have jobs to do and have no problem putting you on the backburner; as such, you should find an attorney who is willing to dedicate time to your case and who will keep pursuing a settlement from Uber. You may not be able to afford taking further time off work, and the stresses that come about can worsen your injury. Let Normandie Law Firm help.
Call us today for a free legal consultation on your claim. We will give you all the information you need to know about time frames regarding settlement checks, and you are invited to ask us any questions you may have. We also offer you a zero fee guarantee on your claim – if we don't win your case, you don't owe us anything at all. Our fees come from the settlement we earn for you if we win.
Contact Normandie Law Firm today for more information on Uber insurance settlements.