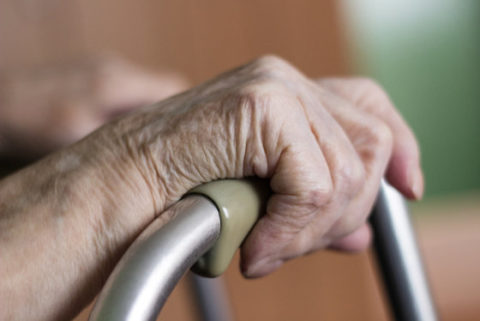 If you or a loved one has experienced injury due to a bed fall accident at a nursing home, you may be eligible for substantial monetary compensation. Nursing homes should be held liable for their patients falling out of bed when caused by neglectful care. At Normandie Law Firm, one of the top law groups in the state, we can place you with a skilled San Francisco attorney that can help you sue the nursing home for damages. If you contact our San Francisco law firm today, we can discuss the incident, your damages, the aftermath and the best path moving forward to pursue your claim. As a show of our commitment to you, all our clients receive a free consultation when they call. So please, don't hesitate to reach out to us; our qualified San Francisco attorneys with experience in nursing home injury cases are standing by to ensure that you file a successful lawsuit.
Nursing Homes & Their Duty
Nursing homes and other home care facilities are typically private institutions that provide care for older adults who require 24-hour medical assistance, however, don't need to be hospitalized. While nursing homes are expected to have all of the appropriate medical equipment to support their patients, they are intended to resemble the at-home environment as closely as possible. Nursing home staff are also expected to develop a close and friendly relationship with their patients as to make care more accessible. Every patient is given their individualized health care plan based on their specific needs. This plan is usually created and routinely followed by the nursing home staff. Some of the disabilities and medical issues that patients can have are as follows:
A loss of strength and balance
Prescribed medications that can cause dizziness, drowsiness, or poor reaction time
Dementia or any other severe memory problem
Impaired vision
Limited mobility
Nursing home staff are expected to regularly assess the status of their patients based on these and any other possible conditions that may hinder their health. This care plan includes regular health evaluations and a strict following of the health care plans' guidelines. Nursing home facilities are also expected to host a full inventory of assistive equipment necessary to provide for each of their residents. This equipment often plays into the individualized health care plans that each patient is given. The equipment used in nursing homes is often put in place as to prevent falls which could lead to severe and prolonged injury. Some of this necessary equipment includes:
Assessment of safe height for beds, chairs, and toilets
Walkers and other similar mobility equipment
Placement of protective rails
The installation of rails and grab bars
Cushioned surfaces.
Nursing homes are expected to provide both this equipment and a specialized health care plan for all of their patients. If this health care plan isn't routinely evaluated and updated, or that any of the necessary safety equipment is poorly supplied, the nursing home can be seen as breaching their duty of 'due care.' This duty of 'due care' states that the nursing home staff are responsible for providing their patients with a level of reasonable care comparable to that of any other reasonable nursing home facility. This standard of care ensures that patients are given a safe environment, as well as the care appropriate for their condition. However, if this duty of due care is breached, and injury results from it, the nursing home and its staff could be held liable for the damages. If this is the case, it is recommended you hire an experienced attorney to file a lawsuit against the nursing home.
Nursing Home Liability
Nursing homes and other home care facilities are considered liable for damages if the injury was caused by some form of neglect in their level of care. This does not include all accidents. For instance, if a patient injures them even though the appropriate level of care is upheld, the nursing home cannot be held liable. Accidents happen, and sometimes they can't be prevented. However, if it is found that a care facility or its staff acted negligently, that institution can be held liable for the damages. Some of these failures in care include:
A failure to install proper railing
A failure to provide care that follows an individualized care plan
The use of improper care techniques.
The failure of nursing home staff to create, develop and follow an adequate care plan for patient's needs
A failure to hire qualified nursing home staff, or supply adequate staff training
A lack of full and proper staffing (leading to inadequate care)
An inability to follow the protocols of the facility
A failure to observe and fix possible environmental hazards within the facility. This can include wet floors, inadequate lighting, and defective flooring.
If these or any similar faults in care result in the injury of a patient, the nursing home can be found liable for a breach of the duty of due care and appropriate legal action can be taken against them. In regards to this article specifically, if a nursing home does not supply proper bedside guard rails for their patients, then liability can be found in the nursing home for a patient falling out of bed and injuring themselves. If you or a loved one has experienced injury due the result of negligent bedside care, one of our expert lawyers with experience handling nursing home injury claims can assist you in filing a lawsuit, and earn the compensation you and yours deserve.
Your Case
Our clients who pursue legal action against nursing homes for a bed fall injury often ask our experinced lawyers series of very similar questions. Some of these common questions include:
"Can a nursing home be sued for a resident bed fall?"
"Can you sue a nursing home for a patient's fall?"
"Can you sue a nursing home for someone falling out of bed?"
To answer these questions, yes, you can sue a nursing home for a patient falling out of bed and injure themselves. However, the process of doing so can be a little more complicated than many might assume. As stated prior, accidents happen, a nursing home cannot be held liable for any and every injury that a patient may sustain during their stay at the facility. If the nursing home staff were holding up their standard of due care, then it is very unlikely that you will find your case viable in court. Although, if you do find that the injury was caused by the negligent care of nursing home staff, you may find that you can file a more viable nursing home resident bed fall lawsuit.
To pursue any legal action against a nursing home, you must be able to prove that the staff acted negligently. Certain elements make up any claim of medical negligence, and they apply just as much to nursing home staff, as they would to a business owner, or practiced surgeon. Those elements are as follows:
Duty: You must be able to show that the nursing home staff and facility owed some form of legal duty to their patients.
Breach: You must be able to show that the nursing home staff breached their legal duty through action or failing to act appropriately.
Causation: You must be able to show that the nursing home staff's actions, or lack thereof, resulted in the damages that you are seeking compensation for
Damages: You must be able to show that you have suffered actual damages from the accident. This can be done through the presentation of medical bills and medical records.
If all of these elements can be shown for your case, you may have a viable lawsuit for bed falls at a nursing home. An accomplished attorney with expertise in nursing home injury lawsuits can help you start the legal process.
How Normandie Law Firm Can Help
Nursing homes and nursing home staff are expected to uphold a specific level of care for each one of their patients. If this care is not upheld, legal action can be pursued against the facility in question. At the top-rated Normandie Law Firm, an attorney who has experience in nursing home bed falls can assist you in pursuing appropriate legal action against the party at fault. Contact our law offices today, and join our many clients who benefit from our zero fee guarantee policy. This policy ensures that you do not pay a dime for our services until we win your case. To further our commitment to you and your case, our policy also guarantees that all second case reviews are 100% free of charge. Reach out to us today, and we can fight for you and your case, so you don't have to.
Contact us to speak with a lawyer experienced in nursing home bed fall cases today.