Hip injuries are some of the most painful injuries you can sustain; fractured or broken hips greatly impede your movement and make mobility difficult, while even simple actions like sitting or sleeping become irritating due to how much they hurt. This amount of suffering can be a prime factor in increasing the compensation for a broken hip.
Hip injuries have also been correlated with an abnormally high mortality rate. Many individuals who suffer damage to their hips pass away a year after the injury, while some even die during the initial hospitalization or surgery. This is likely due to other factors that surround hip injuries, however; for instance, as people age, their bones grow more brittle and hollow, which makes them more susceptible to injury. The elderly who slip and fall may suffer hip injuries, but they also may suffer head injuries at the same time or have heart problems that compound in the wake of stress and surgery. Osteoporosis may contribute to these issues. Additionally, these injuries often happen in nursing homes, slip and falls, and motor vehicle accidents, all of which are much more fatal if you are older and in less stable health. Further, the older you are, the more likely it is that you will earn more than the average settlement value for hip fracture settlements. Less time, opportunity, and ability to recover after an injury generally boosts the compensation you can earn.
Hip Verdicts and Settlements
How much is your case worth? Compare your case to one of the ones we have provided below to get an idea of what people in similar situations have earned. Keep in mind that the average compensation for hip injuries is much lower than the nationally listed number, as there are many instances where extreme cases skew the scale. For example, one case worth $2,000,000 can raise the average by a lot, even though it's only one outlier. Don't let the average case value of a hip injury fool you.
2016, Colorado, $1,200,000 Verdict: A woman fell in a furniture store after the ground had a sudden change in elevation. There was no warning sign placed anywhere near the area. She fractured her hip upon falling and required a total hip replacement. The defendant claimed to not be liable for her injuries. The jury claimed that was liable for 1/3 of her own injuries and awarded her $1,200,000 that was reduced to $804,000.
2016, Washington, $350,000 Settlement: An elderly woman tripped over a negligently placed box of wine at a grocery store. When she fell, she injured her hip and required a partial hip replacement along with one month of in-patient physical therapy. Two years later, she required a full hip replacement. Although the defendant argued against responsibility, the parties settled out of court for $350,000.
2016, Pennsylvania, $99,000 Verdict: While walking his dog, a man was attacked by a fellow dog; he fell down and fractured his hip. The two parties had conflicting stories, with the plaintiff saying that the dog should have been properly leashed and the owner should have warned him of the dog's tendencies, while the defendant claims the man's dog was the instigator. A jury ruled in favor of the plaintiff, winning him $99,000.
2015, Washington, $465,000 Settlement: An older woman fell on a folded doormat at a store, resulting in a fractured hip that required surgery; post-op complications caused a hematoma, necessitating further surgery. They settled for $465,000.
2015, New York, $450,000 Settlement: A woman was browsing clothes in a store when her foot became stuck on a clothing rack. After losing her balance, she fell over, fracturing her hip and exacerbating a pre-existing knee injury. Despite some argument from the defendant, the parties settled prior to going to trial for $450,000.
2015, New Jersey, $400,000 Settlement: A middle-aged woman riding her bicycle on the boardwalk crashed over a raised plank. Her hip was fractured in the accident and she required surgery; after the surgery, she developed arthritis. Although the city denied responsibility, it reached a settlement with the woman for $400,000.
2015, Colorado, $275,000 Verdict: An elderly woman was walking around her complex when she tripped and fell on the sidewalk, which was covered by ice. She fractured her hip and pelvis and required a total hip replacement. She claimed to have reported the icy sidewalk to the defendant (who owned the complex) beforehand, which the defendant denied. The jury sided with the woman and awarded her $275,000.
2015, Florida, $225,000 Verdict: While at a clubhouse, a woman tripped and fell on an uncovered meter box. She claims the defendant was negligent in his duty of care; he denied any responsibility, but the jury saw it her way. They awarded her a verdict of $225,000.
2015, Oregon $66,000 Verdict: A woman visited a friend's house when he was not home and fell in his back garden. She fell over a wall that did not have a handrail, leading to a fractured hip, wrist, and sacrum. The defendant claims that she should have paid attention to where she was going while she claims he should have been aware of the dangers. A jury ruled her half responsible for her injuries and awarded her $33,000 of the $66,000 verdict.
2014, Florida, $1,000,000 Verdict: An elderly woman temporarily living at a nursing home for rehabilitation fell and re-fractured her hip. Instead of getting another surgery, the facility just pushed through with physical therapy, causing irreparable damage to the hip. They sued the facility and were awarded $1,000,000 for pain and suffering.
2014, New Jersey, $500,000 Settlement: A young woman who was a passenger in a car was injured when the driver lost control and crashed into a tree. The woman sustained a fractured head and scarring to the head. The case was settled out of court for $500,000.
2014, New York, $315,000 Settlement: A woman fell over a crack in the sidewalk at the property she rented, leading to a fractured hip. The landlord claimed that the crack was not a new occurrence and she should have been aware of it. The case was settled prior to trial for $315,000.
2014, Indiana, $175,000 Verdict: While at physical therapy, an elderly woman slipped on a wet tile and fractured her hip. There were no handrails or janitors present at the area. She did not ask for assistance, and the defendant denied responsibility on that basis. The jury split liability, leading to her receiving $87,500 of a $175,000 verdict.
2014, Washington, $160,000 Settlement: While walking to a storage unit, an older man slipped and fell on uncleared ice at the facility. He fractured his left hip and required a replacement surgery. Due to the defendant's negligence in keeping the area safe, he was awarded $160,000.
2014, Florida, $85,000 Verdict:A woman who was a resident at a condo fell after a rock lodged between her foot and her sandal. The fall caused her to fracture her hip. She claimed that the property owner should be responsible for clearing rocks and other debris from the path, while the defendants claimed that she should have known of the dangers. She was awarded $85,000 initially, but the amount was reduced by 10%.
2014, Oregon, $50,000 Settlement:A truck driver exited his vehicle at a loading dock and tripped on an object in the lot. He required a total hip replacement after his hip fractured. His case was settled out of court for $50,000.
2013, Illinois, $842,000 Verdict:A woman who was a fall risk at a nursing home fell four times; on the fifth fall, she fractured her hip, arm, and pelvis. She underwent surgery and developed bedsores in the aftermath of the injury. The facility was sued for negligence, but it denied responsibility. The jury sided with the woman and awarded her $842,000.
2013, California, $573,000 Verdict:A woman fell repeatedly while at a care facility. Those in charge did nothing to prevent her from continuing to fall; her last fall resulted in a fractured hip. She accused the facility of abuse by not intervening in some way. The jury ruled in favor of the plaintiff, but that the facility was 70% responsible for her falls, reducing her settlement from $650,000 to $573,000.
2013, Louisiana, $190,000 Verdict:After falling into a water meter hole, a man fractured his hip and required stabilizing material to be inserted. He was ruled at 15% liable for the accident himself, and his $190,000 payout was reduced to $161,500.
2013, Florida, $183,000 Verdict:While shopping at a supermarket, a woman tripped on a stock float and fractured her hip. She filed a lawsuit against the store for not providing a safe environment for its patrons; she was found to be 60% negligent in her own injury, and her case worth of $183,000 was reduced to $72,000.
2013, California, $87,000 Settlement:A woman at a hospital was struck by a laundry cart and fractured her hip. Even though the hospital denied responsibility, the parties reached a settlement of $87,000.
2013, Michigan, $52,000 Settlement:A tenant in a condo fell on an area of icy sidewalk due to a defective drain. He fractured his hip and pelvis and required surgery. He blamed the landlord for not properly maintaining the property and was awarded $52,000.
Hiring an Attorney to Help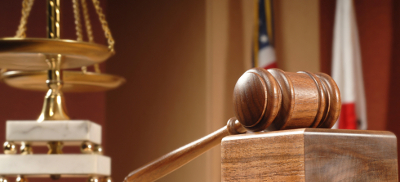 If you have suffered a fractured hip due to someone else's negligence, contact our law firm today. We promise to work hard to earn you more than the average value for a hip injury and bring you a sizeable settlement value. Our attorneys are skilled and will aggressively fight for your rights as a victim.
Call us today to receive a free legal consultation on your case. We also offer you a zero fee guarantee that promises we will not take any money until we have successfully resolved your case. If we win, our fees come from the settlement we earn you; if we lose, you don't owe us a dime.