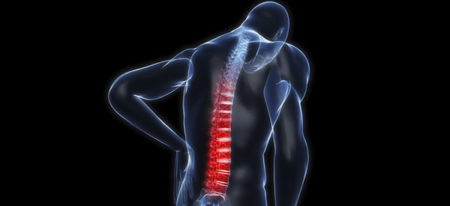 Slip and fall accidents are more common than you may think. Slip and fall accidents account for the majority of work-related accidents. Additionally, slip and falls are responsible for about 15% of all accidental deaths. Without a doubt, slip and fall accidents should be taken seriously. If you suffered a slip and fall accident, you should contact an expert attorney who has experience handling slip and fall accident claims as soon as possible. You may be eligible to receive compensation.
You may be left experiencing some pain after a slip and fall accident. You should seek medical attention as soon as possible if you are having any kind of pain. A doctor will be able to pinpoint the cause of pain after a slip and fall accident. Contact an experienced attorney at the top-rated Normandie Law Firm for more information and assistance.
Common Slip and Fall Injuries
People who slip and fall may have sustained one or more of the following injuries:
Head injuries
Hip fractures
Shoulder injuries
Sprains and fractures
Back and spinal cord injuries
Sprains and fractures, for example, tend to not be serious injuries. You will most likely require a few examinations, a quick treatment, and maybe a few follow-ups. Once your injury is healed, you are likely to and expected to lead a normal life with no debilitating pain.
Back and spinal cord injuries, however, are often irreversible. Back and spinal cord injuries often require extensive medical attention in the form of surgeries, physical therapy, and medications. Pain may only be temporarily controlled and may never completely go away.
What Causes Back Pain After Slipping and Falling on the Floor?
If you experienced a slip and fall accident and as a result, you are experiencing back pain, you may have developed a back injury. Back injuries can cause lower back pain, neck pain, and even shoulder pain. An accomplished lawyer experienced in slip and fall injury cases can help you earn compensation for your damages.
Here are some of the injuries that may be the cause of your pain:
Herniated Discs — A herniated disc, also called a slipped or ruptured disc, is common in the lower back or lumbar spine. A herniated disc is a disc that has bulged or broken open and pressing on the spinal nerves. It can cause pain, numbness, and weakness. The most common symptom of a herniated disc is sciatica.
Brachial Plexus Injury — A dislocation of the shoulder is a brachial plexus injury. After a slip and fall, a direct impact to your shoulder can result in a dislocated shoulder. The impact can pull your bones out of place or pop the bone out of its socket.
Spinal Fractures — A spinal fracture will occur if the thoracic spine and lumbar spine, the middle and lower back, are strained apart. Depending on the force of the slip and fall, the vertebrae in the thoracic and lumbar spine may be pulled apart and break. Broken vertebrae will cause moderate to severe back pain. If you have a spinal fracture, your back pain will worsen with any type of movement.
Spinal Injuries — A broken vertebrae from a spinal fracture can move out of place and potentially injure the spine. Spinal injuries are extremely delicate; they can be worsened by any kind of movement. Symptoms of a spinal injury include the following: numbness, weakness, tingling, and loss of bladder and bowel control. A victim of a spinal injury will need medical attention right away.
Spinal Stenosis — When the spinal cords bone channel is narrowed, the victim is experiencing spinal stenosis. In lumbar stenosis, the nerves in the lower back are compressed and result in pain. Lumbar stenosis is characterized by tingling, numbness, and weakness—similar to a herniated disc. The symptoms may radiate from the lower back all the way down the legs. The symptoms of lumbar stenosis generally are relieved with sitting. Cervical stenosis is characterized by neck pain. Like with lumbar stenosis, cervical stenosis is a compression of the spinal cord. However, it is considered to be more serious because of the possibility of the victim experiencing severe weakness and even paralysis.
Musculoskeletal pain — Musculoskeletal pain may affect the bones, muscles, ligaments, tendons, and nerves. Musculoskeletal pain is simply a result of any injury that you may have experienced. For example, if you have a herniated disc, you will experience musculoskeletal pain in your lower back.
Treatment for Back Pain after a Slip and Fall Accident
Now that we know what is causing your neck and lower back pain, let us discuss the treatment of your injuries. Back injuries can be extremely painful. The main goal of treatment is to alleviate enough of the pain so that the victim can eventually take part in physical therapy. Treatment also focuses on victim's maintaining functional ability. If you need a recommendation for a doctor, reach out to our skilled attorneys with experience in slip and fall cases.
Non-surgical Treatment
Upon discovery of a back injury, doctors will first try non-surgical treatment.
Taking Pain Medication — Doctors may prescribe a variety of pain medications such as oral steroids, narcotic drugs, and muscle relaxants.
Applying Heat or Ice — Applying heat or ice to an affected area can significantly decrease back pain. Inflammation causing pain can be relieved.
Visiting a Chiropractor — A chiropractor may be able to relieve pain by reducing the pressure on sensitive structures, improving blood flow, and reducing any muscle tension.
Exercising — Developing an exercise program including strengthening, stretching, and low-impact exercise can help with minimizing back pain.
Neck and Back Braces — Braces are useful in supporting the affected area. Since braces confine movement, pain associated with movement may be relieved.
Surgical Treatment
If non-surgical treatment does not result in a positive outcome, surgical treatment may be another option.
Decompression Surgeries — If a victim is experiencing pain due to nerve compression, he or she may be a candidate for decompression surgery. These surgeries are minimally invasive and focus on removing whatever is compressing the nerves.
Lumbar Spinal Fusion Surgeries — Fusion surgery removes tissue from two vertebrae and replaces the tissue with bone or metal. The bones eventually begin growing together and become one long bone. This results in the stabilization of the spinal segment.
Regardless if an injury was treated non-surgically, surgically, or both, the victim will be required to go through physical therapy. Physical therapy, or physiotherapy, is meant to rehabilitate the spine and other parts of the body to the point where someone with a back injury can function as well as he or she could before the injury. Physical therapy can include heat and cold therapy, ultrasound, electrical stimulation, massage, and joint mobilization. Along with therapeutic exercises like stretching and strengthening, physical therapy should help improve the way you feel and function.
File Your Claim
If you were injured in a slip and fall accident—either at work, at a restaurant, or a store—you need to contact a qualified attorney with expertise in slip and fall injury lawsuits. Normandie Law Firm can help you talk to attorneys experienced in slip and fall accidents. Come talk to one of our trusted attorneys and discuss what compensation you are eligible to receive.
Medical Expenses — Back injuries may result in constant medications, hospitalizations, surgeries, and physical therapies. These costs can quickly become a financial burden for a victim. Compensation for medical expenses will include any past and future expenses associated with your injury.
Loss of Wages — Back injuries may leave you unable to work temporarily. Severe injuries can result in a permanent inability to work. You may be eligible for compensation for the wages you lost while treating your injury, as well as for the wages you are projected to lose if you cannot find work.
Pain and Suffering — You may be compensated for the emotional and mental distressed caused by your injury.
The Normandie Law Firm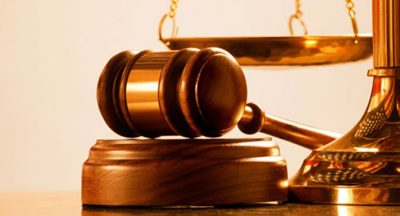 Contact Normandie Law Firm for a free consultation with an attorney who has experience in slip and fall cases in Los Angeles. Normandie Law Firm is a top law firm with expertise in trip and fall accidents; we know you have suffered through your injury, and we want you to receive the compensation you deserve. Schedule a free consultation and let us guide you in your case. If you already have an attorney with another firm, you can schedule a free second opinion. We will clarify any questions and address all of your concerns.
Here at Normandie Law Firm, our experienced lawyers offer all of our clients a Zero-Fee guarantee. This means that you never have to worry about paying any up-front fees. Our firm is strictly contingency-based. This means that you will not pay unless our expert lawyers win your case. Schedule an appointment as soon as possible.