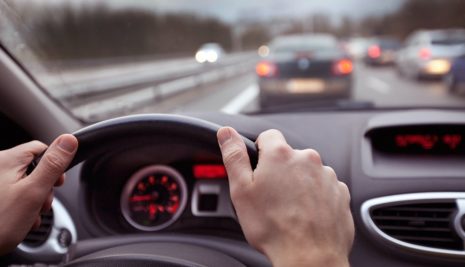 Losing someone after a car accident can be a devastating experience for the victim's loved ones. On top of the grief and emotional distress that comes from the loss of a loved one, there are also financial damages that can arise from the funeral process as well. From organizing a funeral, to having the actual service, some expenses go into the ceremony which can financially devastate a family, or keep them from having the kind of celebration of life that they ideally would like to have. Fortunately, at Normandie Law Firm our car accident and wrongful death attorneys can help you understand who is liable for the cost of the funeral and can help you pay for the funeral expenses should you want to pursue legal action against those responsible for the damages. If you have any questions after reading this article, please feel free to reach out to our law offices near Los Angeles, California, for a free consultation from one of our many skilled legal advisors.
Wrongful Death And Auto Accidents
Auto accidents can involve the violent or damaging collision between any vehicles on the road. The damages caused by truck accidents, motorcycle accidents, and other vehicle crashes can be incredibly severe and unfortunately sometimes can result in wrongful death. Wrongful death can result from any number of injuries from traumatic brain injury to spinal cord damage. Regardless of the specific cause of death, one of the most crucial aspects of identifying who will pay for the funeral costs after an auto accident is being able to identify the cause of the accident. For example, if the wrongful death was caused by another driver acting negligently behind the wheel, you and your loved ones can more than likely pursue direct legal action against that driver instead of the shared liability that can often occur during car accidents. Listed below are some of the common causes of car accidents for your reference:
Going over the speed limit
Driving while under the influence of alcohol or other substances
Distracted while behind the wheel of a motor vehicle
Driving recklessly on the road
Rain and other weather conditions
Ignoring and running red lights
Ignoring and running stop signs
Inexperienced or young drivers
Driving after dark which can hinder driving ability
A defect in the design of the car
Poor or dangerous lane changing
Driving on the wrong side of the road
Making an improper turn
Following another car too closely (tailgating)
Ice on the road
Snow on the road
Potholes or other defects in the road
Driving while drowsy
Having a tire blowout
Animals on the road, or crossing the road.
Regardless of the cause of the car accident, many victim's loved ones are unaware of who pays for the funeral expenses after the accident. Often funeral ceremonies can impose a significant financial burden on the victim's family, and if they do not receive proper monetary compensation will often be put into debt as a result. For this reason, it is highly recommended that you consult a skilled attorney to help you either negotiate with an insurance claims adjuster or file a lawsuit against the other driver involved to earn full compensation for your damages.
Funeral Expenses and Who Pays For Them
Losing a loved one can be truly devastating. If you lost a loved one as a result of the negligence of another individual behind the wheel, you should not have to pay the full price of a  funeral ceremony. There are some steps involved in hosting a funeral ceremony, some of which can put a victim's family into severe financial debt. Listed below are some of the costs involved in a burial process:
Picking up the body
Payment to the Funeral Director and Funeral Staff
Paying for the preparation of the body, such as embalming and other processes
The casket for the loved one
Any viewing fees made by a funeral director, staff, and funeral facility
Any visitation expenses
Transportation of the body, usually in a hearse
Cremation process and urn for remains
The cost of a tombstone
The memorial service, which involves payment of staff and use of the facility.
According to a report made by The National Funeral Directors' Association, the average cost of a funeral can reach above $7,000. This price estimate does not involve the potential cost of buying a burial plot or paying for the cemetery.  As a result, this exuberant price can leave the victims' family under significant monetary distress.
Fortunately, in some cases, victims can receive payment for their funeral expenses from an insurance provider. Depending on the kind of insurance coverage plan a victim has, they could see all of the expenses of the funeral covered and paid for. For instance, there are programs like PIP or personal injury protection, which is a protection plan that can cover medical expenses, as well as a loss of wages, and a portion of funeral expenses. Accidental death coverage can also cover the funeral expenses of a victim of wrongful death after a car accident. These insurance benefits can pay anywhere between $5,000 and $15,000 to the victim's families.  These are just some of the policies insurance providers offer their policyholders, and the details of these programs can vary drastically between providers.
Unfortunately, this is not always the case; not all victims have the insurance plans to cover all of the damages of a funeral. Or they may receive some compensation from insurance, however, do not receive enough monetary funds to cover the full expense of the funeral. Families who have experienced the wrongful death of a loved one after a car accident may be able to sue the other driver for their negligence behind the wheel. However, this process can be incredibly challenging to do so alone. When suing for wrongful death after a car accident to cover the expenses of a funeral, it is in your best interest that you seek legal representation from an attorney that is experienced at fighting for the rights of wrongful death victims.
Suing For Wrongful Death After A Car Accident
Victims who have experienced the death of a loved one after a car accident have every right to sue the other driver involved if they were acting negligently behind the wheel. All drivers are expected to pilot their vehicles with a degree of caution and safety; if there is a failure to meet this expectation and another driver is killed in the process, they can expect to experience the full legal consequences. However, suing for wrongful death can be a somewhat challenging process as there are some legal hurdles involved in bringing your case to fruition. Fortunately, if you find a successful end to your case, you could earn compensation to pay for the funeral ceremony you and your family desire.
When filing a wrongful death lawsuit, the family will often bring the case forward on the victims' behalf. However, there are only certain parties who can file wrongful death lawsuits, as they must share a certain relation to the victim. Listed below are the individuals who may file a wrongful death lawsuit in the state of California:
The deceased person's "putative spouse" or the putative spouse
The deceased person's stepchildren
The deceased person's parents
In filing a wrongful death lawsuit after a car accident, you must be able to prove the negligence of the other driver involved. Proving negligence often requires substantial evidence to support your claims. This evidence can include items like photographs of the accident, video footage detailing how the accident occurred, medical expenses of initial treatment of a loved one, and any reports made by police, firefighters, and any other emergency service members. These tools of evidence can then be used to prove a claim of negligence. A claim of negligence is often required to not only prove the negligent actions of the defendant but how those negligent actions damaged the victim. Listed below are the key elements to a claim of negligence and how they affect the outcome of a case:
Duty: The plaintiff (injured or damaged party) must be able to show that the defendant (other driver involved) owed a legal obligation to the plaintiff under the particular circumstances of the case.
Breach: The plaintiff must be able to show that the defendant breached said legal duty through specific actions or failure to act appropriately
Causation: The plaintiff must be able to show that the defendant's actions or lack thereof caused the plaintiff's injuries
Damages: The plaintiff must be able to show that they endured some specific damages. This aspect can usually be shown through the presentation of medical records, a loss of wages, or a loss of potential income.
Whether you can receive monetary compensation from an insurance provider, or want to earn compensation through the pursuit of a lawsuit, it is always in your best interest that you seek the legal guidance of a well-versed attorney. With a skilled attorney by your side, you can not only better negotiate with an insurance claims adjuster, but you can also fight for your right to monetary compensation for the death of your loved one.
How Normandie Law Firm Can Help
Losing a loved one after a car accident can be incredibly devastating. Beyond the emotional distress and mental trauma, victims of wrongful death can also be left with significant financial expenses that arise from the medical expenses, and the cost of a funeral ceremony that satisfies all family members. Fortunately, victims of wrongful death after a car accident can earn compensation either through their insurance provider or the pursuit of a wrongful death lawsuit. At Normandie Law Firm our well-versed wrongful death and car accident attorneys are committed to ensuring you receive all the resources you require to earn the compensation you deserve your damages. If you file a claim with our law firm, you may be able to find some if not all of the following damages compensable to you:
All of you medical and hospitalization costs
All of your future medical care and treatment
A loss of income and loss of future earnings due to long-term recovery or permanent disability due to the accident
Compensable economic damages include loss of property or damaged property.
Compensable non-economic damages include emotional distress, trauma, PTSD resulting from the accident, pain and suffering and anxiety.
While our law firm is based in Los Angeles, our attorneys also practice in Oakland, San Francisco, Riverside, San Diego, Sacramento, Orange County, Riverside, Fresno, and throughout the state of California.
Free Second Opinions
Other attorneys will sign you up for their firm but will disappear once your name is on the paper as they are busy signing up more cases. In these instances, their business is based more on volume and will attempt to sign up as many cases as possible. In turn, they will spend less time on cases resulting in severely reduced settlements. Our firm will not treat you like a number. We will be in communication with you throughout our lawsuit and will treat you like family. So if you already have an attorney don't worry, we'll give you a second review of your case 100% free of charge.
Zero Fee Guarantee-No Upfront Fees Ever
If you contact our law offices today, we can walk you through the complicated process of filing your claim completely free of charge. As a show this commitment to you and your case we offer our clients the benefits of a zero fee guarantee policy. Under our zero fee policy, all clients don't pay for our services until their case is won. If you feel in need of a second opinion, second opinion case reviews are also free under this policy. Please, feel free to give us a call, and we can guide you down the path of receiving proper compensation for your damages.