What Should I Do After a Slip and Fall Accident
Slip and Fall or Trip and Fall accidents often cause serious and life changing injuries. Victims of harm caused by the negligence of property owners and managers of businesses are entitled to compensation for all damages suffered. However, there are certain steps which need to be taken in order to preserve ones right to recovery under the law. Below is a short list of steps individuals who have been involved in slip and fall accidents should take in order to protect their rights.
If you have any further questions regarding your legal rights please feel free to contact our law offices. All legal consultations regarding your claim is 100% free of charge.
Things to Do After a Slip and Fall Accident
Seek medical attention as soon as possible. Contact paramedics and or emergency medical response to transport you or a loved one to the hospital. Generally you do not want there to be a significant gap in medical treatment from the date of the accident. Insurance companies often deny damages and injuries took place if the victims took too long to seek medical attention.
File an incident report with the establishment – ask the managers to file an incident report in your behalf. Make sure they transcribe your version of the event leading up to the accident which took place.
Gather evidence – take photos of the wet floor or any other objects on the floor which may have caused the fall. Document any factors which you think may play an important part including, the specific location of the fall, date and time of the incident, lighting conditions, and climactic conditions such as rain, sleet, ice and snow.
Send a Letter of Preservation: A preservation letter, otherwise known as a spoliation letter, will force any individual or entity in control of any evidence to withhold from destroying it. Failure to abide can result in serious fines and can be construed by a court as tantamount to fault in the eyes of a potential jury.
DO NOT in any circumstances speak with or make a statement in writing or in person regarding the accident that took place with any insurance adjuster. Any comments or statements made can and will be used against you to reduce or eliminate any chances you may have of recovery under the law.
Speak with a personal injury attorney with experience in premises liability cases regarding you case. An attorney will help explain your rights and may be able to provide legal representation if need be.
Contacting an Attorney is Not Difficult: In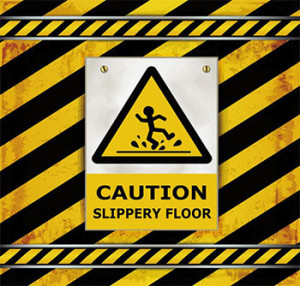 most instances contacting a laws firm can be a stressful process. Our law firm is different. When you contact us you will speak directly with a personal injury lawyer no matter what time of the day, night or even weekends. And every consultation is provided by our attorneys free of charge.
Further Information:
Common Causes of Slip and Fall Accidents