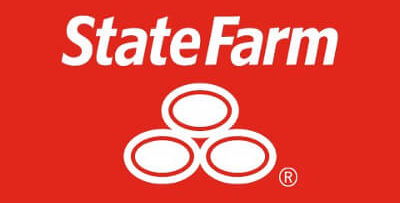 Whiplash is an injury that occurs to people in numerous different ways; it may be the result of sudden trauma from hits taken in contact sports or it may be the result of a rear-end auto accident. Whatever the cause, it is important that you understand the nuances of the situation, including the necessary medical action, possible legal rights, and route forward to overcome your injury. Whiplash injuries that occur in car accidents are usually handled by insurance companies, but if an insurance company like State Farm is involved, it may be more difficult to earn a fair settlement. This is due to the inherent nature of insurance companies to prioritize retaining profits over doling out settlements to the injured parties. Our attorneys at Normandie Law Firm who have been working personal injury cases for years are here to help you earn the fairest compensation possible under the law for your whiplash claim. Our clients often come to us with questions regarding the way forward concerning legal action and what to do in the wake of a whiplash injury. Examples of these questions include:
What is the average State Farm settlement offer for a whiplash injury?
How much are the average State Farm Insurance settlements for a whiplash injury?
How much does State Farm pay for whiplash after a car accident?
How much does State Farm insurance settle a car accident claim for a whiplash injury?
Whiplash Medical Information
If you suffer a whiplash injury due to a negligent driver in a truck accident, car accident, or motorcycle accident, you very well may have additional injuries that need to be taken care of. Whiplash itself can take weeks or months to heal, and it may even be a spot that creates other, more complicated issues in the future, such as CRPS (complex regional pain syndrome). It is important that you do not refuse medical treatment at the scene of the accident; if you do, you may not be diagnosed with your injury, and can suffer the consequences later on. Many people who do not wish to see an EMT or go to the doctor after an accident do so because they actually do not feel any pain in the moment due to the rush of adrenaline coursing through their veins. When they come down off the adrenaline, however, the stress on the neck may suddenly flare up and be extremely apparent, not to mention painful.
Whiplash is defined as a rapid back-and-forth motion in the neck, and it can be caused by blunt trauma – for example, if you are rear-ended by another vehicle, your head will reactively lurch forward and backward from the force. This can heavily strain the muscles and tissue inside the neck and can weaken the spinal cord at that juncture.
Some symptoms of whiplash include:
Stiffness or pain in the neck, as well as a worsening of pain with movement
Decreased range of motion
Headaches that are present starting at the back of the head or base of the skull (as opposed to behind the eyes or at the temples)
Tenderness in the upper shoulders and back or arms
Numbness or tingling sensation in the arms
Fatigue
Dizziness
Sleep problems, such as sleeplessness, constant waking, or other issues
Blurred vision
Tinnitus
Cognitive problems
Symptoms of whiplash can be problematic for people who have a tendency to self-diagnose, as they are shared by many other conditions. You may believe you have any number of problems, such as concussions or mild TBIs, and want to rest in a way that may worsen your whiplash injury. There are some instances where whiplash can cause long-lasting damage, which is usually present from the onset if there were a sharp pain or apparent damage to the neck, resulting in chronic pain.
Your doctor may recommend any number of treatments to help your whiplash injury. He may request that you undergo simple procedures, such as acupuncture or physical therapy, in order to lessen the stress on the area, increase blood flow, and stretch. A neck brace will likely be ignored, as it can be potentially harmful to your recovery; the neck muscles may atrophy and drastically weaken, leaving you open and more vulnerable to future injuries. However, you will likely be given some over the counter pain medication, muscle relaxants, injections, or prescription painkillers, as well as told to rest and alternately heat and ice the neck.
Dealing with State Farm
In the wake of an auto accident, you may have to go through an insurance company to receive a settlement check to compensate you for your injuries. However, most of the time, the insurance company responsible for paying you will outright deny your claim or state that you do not need the amount you are requesting. They may say that you were actually the party at fault in the accident or that you are lying about the amount of compensation you need to cover your medical costs.
In order to prevent some of these setbacks from happening, make sure that you have compiled all of your medical bills after having reached maximum medical improvement (or made a full recovery) and have ample evidence to support your claim. If all you send is a photograph of the damage to your neck and car, you have no provided enough evidence to warrant receiving compensation. If you have multiple photographs, medical bills, doctor's notes, a police report, and more, your claim will likely be taken much more seriously. However, State Farm still prefers to ignore claims as opposed to paying out settlements.
You should be aware that if State Farm repeatedly denies your claim with no explanation, misrepresents your claim, changes anything about a report without your knowledge, or offers you a tiny settlement, they may be acting in bad faith. An experienced attorney in Los Angeles can help you sue for bad faith in addition to seeking compensation for your car accident whiplash injury.
Whiplash Injury State Farm Insurance Settlement Amounts
Clients who come to us are often in search of an experienced law firm that handles whiplash injuries and fights State Farm claims. They want information on what they can earn for their injuries, and rightfully so. However, there is no settlement calculator that determines the payout for a whiplash injury case and adjusts it so that it matches or exceeds the average compensation value for similar claims. All settlements are determined by individual insurance adjusters who will observe the extent of your injuries and the impact they have on your life and career opportunities; if the whiplash injury is so debilitating that it permanently altered your life in a negative way, you may be looking at a sizeable settlement.
Free Second Opinion
Many times, clients who come to us asking about the average amount of a whiplash injury settlement do so because they already have attorneys, but they want to check to see if they are being lied to or if they can find better help elsewhere. Unfortunately, many attorneys are liable to sign up numerous cases at once and attempt to settle them for low amounts in rapid succession, thus ensuring they receive quick paychecks and can move on to the next. We consider this morally wrong and helps no one except the insurance agency and the law firm, leaving the client hurting for compensation and unable to fully recover from his injuries.
Call us today for a free second opinion on your case. We will let you know if we think your current attorney is acting in bad faith or not, and we will tell you if we feel we can earn more for you if we were the ones fighting State Farm.
Normandie Law Firm – Here for You
Our experienced attorneys at Normandie Law Firm are here to help you receive compensation for your whiplash injury. We know that fighting an insurance company like State Farm is hard work and you should spend most of your time recovering from injuries, not stressing over negotiation deals and compiling evidence. Let us represent you, and we promise to do our best to bring you a settlement you can be proud of.
Call us today to speak with an expert Los Angeles attorney to sue State Farm for whiplash. You can receive a free consultation and discuss the legal process, your injury, and the way forward if you choose to switch attorneys. We will be happy to answer any questions you have and guide you forward.
Further, all of our clients are given zero fee guarantees on their cases. This means that you are promised to pay no fees throughout the duration of the case. We only receive payment if we win, and that payment comes out of the settlement itself. If we lose, you do not owe us anything at all. This is done to ensure that your savings stay untouched, since we believe all people deserve legal representation if they want it, and they should not be monetarily compromised if they do not win their cases.
Contact us at Normandie Law Firm today and we will connect you with an attorney who is experienced at fighting State Farm whiplash cases.
OUR ATTORNEYS CAN HELP YOU FILE THE PROPER LAWSUIT AGAINST LYFT
Average Settlement Value of Uber/Lyft Accident Lawsuit Case
What Happens if You're a Passenger in a Lyft Accident?
Why Do You Get a Headache After a Car Accident?