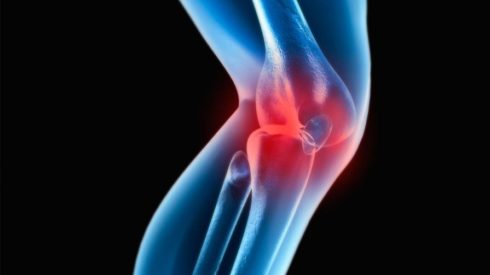 In most cases, very few workers expect to be injured at work. Besides a few professions, when we attend our place of work we expect to step into a reasonably safe environment. Unfortunately, this is not always the case. Whether caused by the negligent actions of your employer or a simple accident, accidents still happen and they can result in some truly devastating injuries. These injuries can cause mild to chronic knee pain which can be the telltale signs of a debilitating knee joint or kneecap damage. If you have suffered a knee injury after an accident at your job it is important to understand not just the causes of the knee pain, but the treatment for knee pain after a work accident and what you can do to reach a state of recovery. This article will review these subjects, and hopefully assist you in starting down the path of finding a positive outcome to your work-related knee injury. If you require additional information, you can always reach out to a skilled attorney with expertise in workplace accident injury lawsuits. One of our experienced lawyers at the top Normandie Law Firm will be able to assist you.
Work Accidents
Very few people enter their place of work expecting to suffer from a devastating knee injury, and they are in the right for doing so. As an employer, it is their duty to provide a reasonably safe and secure environment for their workers. When there is a failure to uphold this safe work environment, an accident can occur which can lead to a work injury. Fortunately, employers are expected to provide their workers with suitable workers compensation for their employees. This workers compensation is intended to cover the damages caused by medical expenses, a loss of wages, a potential loss of future wages, and any pain and suffering. This compensation amount can change, depending on the severity of the pain and injury the victim has had to endure. It also depends on the treatment that is needed for the victim to reach a state of recovery. In regards to this article, those who suffer from knee pain after a work accident can also justifiably receive workers compensation for their damages. Unfortunately, not all knee injuries are the same, and the amount of workers compensation you receive for your damages depends on the amount of damage your knee injury has caused. An accomplished attorney who has experience in workplace accident cases will be able to help give you an estimate for your damages.
The Cause of Knee Pain and Common Knee Injuries
The kneecap and knee joint are an essential part of the human body, as they allow for the movement of the tibia, or shinbone.  They are crucial to the everyday mobility of a person and if damaged can directly hinder this function. While the kneecap can withstand a high amount of pressure, this bone, like all bones, has a breaking point, and if put under sizeable strain can lead to devastating knee injuries. These injuries can vary depending on how the knee is damaged, and how intensely the damage occurs. Some of the common knee injuries that cause adverse knee pain to a work injury victim are listed below.
Sprains: A knee sprain can occur when the ligaments in the knee are stretched beyond their ability to do so. This injury tends to occur most commonly with slip and fall accidents but can occur in work accidents as well. In most cases, a sprain is caused by very sudden movement of the knee or kneecap. A sprain often comes with symptoms like knee stiffness, pain, bruising and swelling. In severe cases where the ligament is torn, this injury may require invasive knee surgery.
Fractures: Work accidents can include anything from slip and fall accidents to devastating car accidents. The force of this trauma can result in the fracturing of the kneecap bone which protects the knee joint. One fracture, in particular, patellar fractures, are incredibly severe and in most cases require knee surgery to recover from fully. Many victims experience incredible pain, bruising, and swelling, as well as a lack of proper mobility as a result of their injuries. If someone suffers from a knee fracture, they may be unable to walk until the fractured knee is fully repaired through proper medical treatment.
Tears: In these injuries, the joint of the knee, called the meniscus, is torn. This can happen when there is a sudden turn or twist in the knee. At the same time, the foot remains in place. A knee tear can heal on its own if physical therapy is appropriately administered. Unfortunately, in more severe cases, surgery may be required. The surgical procedure to treat a knee tear involves the removal of cartilage which can permanently cause weakness in the knee joint. Those who suffer from tears will experience swelling and severely limited movement.
ACL Injuries: An anterior cruciate ligament injury or ACL injury can occur when the knee bends backward unnaturally, when it is twisted, or when it jerks violently from side to side. An ACL injury can come in two forms of severity, partial or complete. The most painful form of ACL injury involves an avulsion which can occur when there is a full twist of the ligament itself. Those who experience ACL injuries will often feel and hear a pop in the knee at the moment of the injury. This injury can cause chronic pain, swelling, and can limit the movement of the victim.
When the knee suffers damage, the victim who experiences this damage is subject to a devastating loss of mobility. These injuries can be incredibly difficult to recover from, and in most cases require the assistance of a medical professional to help guide the victim through a long and arduous recovery process. Receiving proper care for your work-related knee injury can mitigate the long-term damages these injuries can cause, and can hopefully help you regain the state of mobility that was lost as a result of your work accident. If you have suffered a knee injury at the workplace, consult with an experienced attorney today.
Treatment of Work Knee Injuries and What You Can Do
Knee injuries can be incredibly traumatic, and when they are caused by severe work accidents, should be treated with the care and profession of a trained doctor. The knee joint and kneecap are sensitive parts of the body, and when damaged, require timely treatment as the more you walk on a damaged knee, the harder it is to reach a full recovery. The treatment for a knee injury can vary depending on the severity of the injury. Listed below are some treatments a doctor may recommend:
Resting the knee
Applying Ice to the Knee
Compressing the Knee with an electric bandage, straps, or sleeves
Raise the knee
Take anti-inflammatory painkillers
Practice strengthening exercises
Sometimes the treatment required for a knee injury goes beyond plenty of rest and the administering of pain medication. In severe knee injuries, reconstructive or reparative surgery may be required to gain even a partial recovery of the damages. These surgical procedures can be highly invasive and can take months to recover from fully. For this reason, it is vital that you seek medical assistance for your work-caused knee injury as soon as possible. The sooner you receive adequate treatment, the less likely you are to have permanent damage to your knee.
Unfortunately, the medical treatment needed to recover from a severe knee injury can be fairly expensive. Between pre-op appointments, and the surgery itself, a victim can be left with a mountain of medical debt that is incredibly challenging to overcome. In most cases, a worker can expect to receive compensation either through their worker's compensation insurance benefits or their insurance. However, in some instances, an employee may find themselves facing this mountain of debt alone as a result of a lack of workers compensation benefits or adequate insurance coverage. When this is the case, a worker has every right to file a personal injury lawsuit against their employer for not providing suitable workers compensation insurance.
With a lawsuit, the victim of a work-related knee injury can receive compensation for damages like medical expenses, a loss of wages, a potential loss of future wages, and even the pain and suffering endured. However, when filing a lawsuit, it is in your best interest to seek legal representation from a lawyer with expertise in cases of this nature. Having a qualified attorney with experience handling worker's compensation claims can make the difference between receiving adequate compensation for your damages and having your case dismissed from court entirely.
How Normandie Law Firm Can Help
Knee pain can range from a dull ache to severe pains that hinder mobility and if not appropriately addressed can result in a lifetime of trauma and damage. If you or a loved one have experienced knee injuries as a result of a work accident, you may be eligible to file a claim for compensation for your damages. At the top-rated Normandie Law Firm,  our Los Angeles attorneys with experience in worker's compensation cases are willing to fight for the rights of the everyday worker. Clients who file a claim with our Los Angeles law firm could find some if not all of the following damages compensable to them:
Past and Future Medical Expenses
Loss of Wages
Potential Loss of Future Wages
Pain and Suffering
Emotional Distress (anxiety, depression, PTSD, etc…)
Punitive Damages
Victims of work accidents can contact our law offices to receive more information on how to receive adequate compensation for their damages. While our law firm is based in Los Angeles, our expert attorneys also practice in San Diego, Orange County, Riverside, Oakland, San Francisco, Sacramento, and throughout the state of California.
Free Second Opinions
Other attorneys will sign you up to their firm but will disappear once your name is on the paper as they are busy signing up more cases. In these instances, their business is based more on volume and will attempt to sign up as many cases as possible. In turn, they will spend less time on cases resulting in severely reduced settlements. Our firm will not treat you like a number. We will be in communication with you throughout our lawsuit and will treat you like family. So if you already have an attorney don't worry, we'll give you a second review of your case 100% free of charge.
Zero Fee Guarantee-No Upfront Fees Ever
If you contact our law offices today, we can walk you through the complicated process of filing your claim completely free of charge. As a show this commitment to you and your case we offer our clients the benefits of a zero fee guarantee policy. Under our zero fee policy, all clients don't pay for our services until their case is won. If you feel in need of a second opinion, second opinion case reviews are also free under this policy. Please, feel free to give us a call, and a lawyer experienced in worker's compensation cases can guide you down the path of receiving proper compensation for your damages.