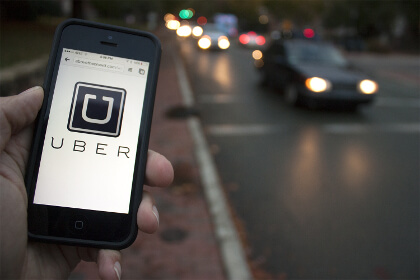 Uber, Lyft, and other app-based rideshare companies have recently gained significant popularity recently as a result of their ease and convenience. However, this boom in the business of app-based rideshare companies has led to a whole trove of legal situations that have left drivers and passengers at a loss of understanding. One such confusing issue is whether or not drivers require additional insurance to transport passengers. While this is far from true, many insurance companies are falsely advertising that drivers need to or should purchase new insurance. If you or a loved one is an Uber, Lyft, or other app-based ride share service driver, you may be eligible to file a lawsuit for the unjust actions of fraudulent insurance company claims. At Normandie Law Firm, one of the top-rated law groups in the state, our experienced lawyers can guide you through the process of building your case and filing a potential class-action lawsuit against the party responsible. If you have any questions after reading this article, please feel free to contact our top Los Angeles law offices for a free consultation with a qualified attorney with expertise in rideshare injury lawsuits.
Uber, Lyft, and Other App-Based Rideshare Services
App-based rideshare services like Uber and Lyft have recently gained popularity in cities across the world for their ease and convenience. From the comfort of a smartphone, potential passengers can hail a ride to anywhere nearby as long as they have the money to pay for it. While this has proven to be a 'win-win' for the passenger, these rideshare services have adversely affected taxi cab business in these cities. On top of that, in recent years there have been some legal bouts that have occurred due to the lack of suitable laws covering this subject. Listed below are some of the more common app-based rideshare services from across the world:
Uber
Lyft
Gett
Juno
Curb
Via
Summon
Bridj
Way2Ride
Arro
Flywheel
These are just a handful of the app-based rideshare companies that you could use in a metropolitan area. All of these companies are responsible for ensuring the safety of their passengers. When this safety is not upheld, a lawsuit can be filed against them for the ensuing damages. Accidents happen though, especially in regards to motor transportation. When they do, the passenger of the rideshare vehicle is more than likely covered by the rideshare company's insurance. However, there has been some debate over whether a driver may need to purchase supplemental insurance in the event of an injury. To put an end to this debate, no, rideshare companies do not need to purchase extra insurance. For more information, contact a skilled attorney who has experience in rideshare accident cases.
Class Action Lawsuits and Supplemental Insurance
The insurance companies who claim that Uber, Lyft, and other app-based rideshare companies need supplemental insurance coverage could be sued under a class action lawsuit for false advertising. Rideshare drivers do not have to purchase extra insurance beyond the 50/100 primary insurance they already have. When driving for a rideshare company, the company's insurance will cover them automatically. For instance, all Uber drivers fall under James Rivers Insurance Company, and Lyft Drivers are covered by York Insurance. Insurance companies that advertise that drivers may require supplemental insurance could be faced with a class action lawsuit filed against them. An accomplished lawyer with experience handling rideshare accident cases could file this lawsuit.
A class action lawsuit is a suit wherein a group of people with the same or similar injuries or damages caused by the same product or action sue the defendant as a group. These types of suits are typically common among employees suing a corporate employer, but they can also be filed against companies for things such as false advertising. Class action lawsuits can also come in other varieties as well and are listed below:
Employees that experience a pattern or practice of racial, age, or gender discrimination by their employer
Home or business owners that are affected by a corporate-caused environmental disaster
Patients that are prescribed a medication that has a dangerous side effect that the manufacturer was aware of and failed to disclose
Consumers and small business owners who paid an inflated price for a product after a group of corporations conspired to fix prices
Investors who lost their savings due to securities fraud committed by senior executives of a publicly traded company
Individuals who had their private communications recorded by a corporation without their knowledge or authorization
Any of these incidents is reason enough to file a class action lawsuit against a guilty party. However, for the sake of this article, those who are seeking to sue a false advertising insurance company can file a class action lawsuit against them.
While the subject of class action lawsuits can vary, there are two factors that are always present and are as follows:
The issues that are being disputed are common to all members of the class
The persons affected are so large in number as to make it impracticable to bring them all before a court.
Class action lawsuits can often be incredibly complicated, and it is highly recommended that you consult appropriate legal assistance when pursuing your lawsuit. Having an experienced attorney on your side can mean the difference between filing a successful claim for compensation and having your case dismissed from court entirely.
About Normandie Law Firm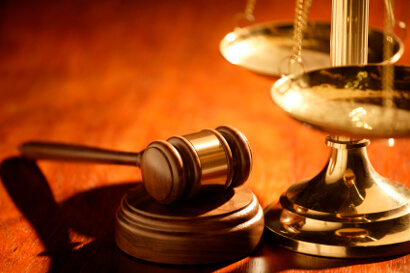 If you or a loved one is a rideshare driver that has purchased supplemental insurance at the suggestion of a false advertisement by an insurance company you may be eligible to file a class action lawsuit against the company responsible. At Normandie Law Firm, our expert attorneys with experience in rideshare injury cases can assist you in building your case and filing a claim for compensation. Our firm is based in Los Angeles. However, our experienced lawyers also practice in Riverside, San Diego, San Francisco, Fresno, Oakland, Sacramento, Palo Alto, and throughout the state of California.
FREE LEGAL CONSULTATION: As a show this commitment to you and your case we offer our clients the benefits of a zero fee guarantee policy. Under our zero fee policy, all clients don't pay for our services until their case is won. If you feel in need of a second opinion, second opinion case reviews are also free under this policy. Call our law offices today for a free consultation by a lawyer experienced in rideshare accident cases, and we can discuss the incident, your damages, and the path to receiving proper compensation for your damages.
OUR ATTORNEYS CAN HELP YOU FILE THE RIGHT LAWSUIT:
What Is the Case Value of an Uber Accident Passenger Injury
Lawyer to Increase My Uber Accident Settlement Value
Lawyer to File Medical Malpractice Lawsuit in Sacramento
Sacramento County Dog Bite Laws