Uber Driver Accused of Kidnapping & Sexually Assault an Intoxicated Female Passenger | 9-8-2017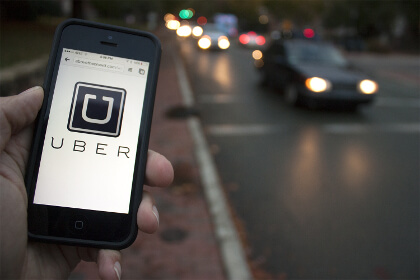 A 46-year-old Uber driver with a felony record was arrested on suspicion of kidnapping and sexually assaulting an intoxicated passenger who was taken to a hotel and then assaulted.
LAPD reported that Uber driver, Alaric Spence, picked up a 24-year-old woman who had been out drinking in downtown L.A. She fell unconscious in his car, and that is when the Spence took her to a motel on Lankershim Boulevard and sexually assaulted her.
The victim awoke in a strange motel and remembered falling asleep in the back of her Uber.
Uber, in a statement, said that it is fully cooperating with the LAPD and has since banned the driver. "No one should ever have to experience the violent act that's been reported to the police," Uber said.
This event marks the latest sexual assault case to involve a driver for the ride-hailing service as other Uber drivers have been accused of sexually assaulting intoxicated women.
The Normandie Law Firm
We at the Normandie Law Firm understand that sexual assault is an incredibly traumatic experience that no one should have to suffer. While money may be the last thing you want, it can help cover the trauma, pain and suffering, and all associated medical costs. We are empathetic lawyers who will treat you with the respect you deserve, and we will fight for you to get you the maximum compensation for your damages.
What Is Sexual Assault?
Sexual assault is an action or actions of a sexual nature taken against another person without the victim's consent, that is done through a physical threat that causes fear, shame, or mental suffering.
If you are the victim of sexual assault, you have the right to file a lawsuit against the offender and collect significant compensatory damages, as well as punitive damages from the offender, their company, or other involved third party.
What to Do If You Suffered Sexual Assault
If you are a survivor of sexual assault or rape, you need to know there are steps you can take to help begin the recovery process. Surviving the whole ordeal is the first step in dealing with a long-lasting emotional trauma. The right team of experienced and empathetic lawyers will fight for your rights and not quit until they get you the compensation you deserve. If you do not contact a qualified team of attorneys, you may accidentally waive valuable rights.
WE OFFER FREE CONSULTATION. If you were sexually assaulted, you need to contact the Normandie Law Firm right away. We offer free consultation which gives you the opportunity to sit down with one of our experienced lawyers and discuss your case. As a part of our zero-fee guarantee, you will not pay for our services until we prove your case and you get awarded the necessary compensation. Call us today to see what we can do for you.
OUR ATTORNEYS WILL HELP YOU FILE YOUR CASE AGAINST UBER/LYFT