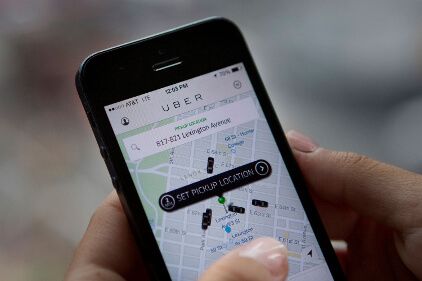 App-based rideshare apps have become quite popular over the past few years, mainly for their convenience and efficiency in getting a ride from point A to point B. However, this rapid expansion has made it difficult for these rideshare companies to keep up with the safety and security measures protecting their passengers making for a higher risk of accidents. Many who have experienced accidents while using an app-based rideshare vehicle are left with many questions as to what to do next, who is liable for their damages, how to find a lawyer with experience handling my case, and how to go about pursuing monetary compensation for their damages. Thankfully, our experienced lawyers at the top-rated Normandie Law Firm can guide you in the right direction. At Normandie Law Firm, our top team of qualified Modesto car accident attorneys can guide you through the process of building your case, filing your claim, and collecting the compensation you deserve for your damages. If you have any questions after reading this article, please feel free to reach out to our law offices for a free consultation by one of our skilled attorneys with experience in Uber accident cases.
App-Based Rideshare Companies: Uber
Recently, app-based rideshare programs have gained exponential popularity due to their convenience and efficiency of hiring a personal car. These programs allow users to get around through the simple use of a smartphone. With an app installed on their phone, riders can hail a personal taxi to pick them up and take them wherever they need to be at any time of the day. Hiring a personal ride through a rideshare service is considered to be faster, more efficient and less expensive than common taxi cab services. For this reason, local taxi services have experienced a steep decline in business, as they are in direct competition with these more effective modes of public transportation. There are a wide variety of rideshare companies, which offer services in cities like Los Angeles, Modesto, San Diego, San Francisco, and New York. While the focus of this article is on the passenger rights that hire Uber, listed below are some other ride-share companies used throughout the world:
Uber
Lyft
Gett
Juno
Curb
Via
Summon
Bridj
Way2Ride
Arro
Flywheel
These are just some of the app-based rideshare providers in use today. Like all common carrier services, these companies are expected to ensure the safety and security of their passengers. The company of focus in this article is Uber. Uber, or Uber Technologies Inc, is probably one of the largest app-based rideshare companies in the world. Based in San Francisco, California, this impressive personal taxi-service operates in 633 cities around the world. As well as providing rideshare services for customers, Uber also delivers food through their mobile app. Uber drivers can use their cars, or they can rent a car through Uber to drive with. With their smartphone app, Uber passengers can hail a ride from anywhere, and through a similar app, drivers can take ride orders.
While this system may sound full proof, mistakes happen, and when they do as a result of a driver's negligence, they have a right to pursue legal action and claim compensation for the damages that they have suffered. Some of these damages from rideshare accidents can be particularly severe causing lifelong injuries that can be incredibly difficult to recover from. Some of the more common injuries from a rideshare accident are listed as follows:
Brain and head injuries
Neck injuries
Spinal cord injuries
Back injuries
Facial injuries
Internal injuries
Any of these injuries can require that the victim seek extensive medical treatment, which can result in a mountain of debt from the medical expenses that are bound to arise. There is also the very real possibility of losing wages or even losing the potential to earn wages in the future. If this is the case, at least a portion of the damages endured should be compensated whether through the rideshare company's insurance provider or the pursuit of an Uber accident lawsuit. However, with an Uber passenger injury lawsuit, it is in your best interest to consult an expert lawyer experienced in Uber accident cases.
Rideshare Accidents
People who have suffered from the damages of an Uber car accident, often ask, "Can you sue Uber for a car accident?" The answer is yes; you can sue Uber for the accident. Companies that make profits from the transportation of others must ensure the care of their passengers while operating the vehicle. If an accident does occur to a passenger while they are using an app-based rideshare service like Uber, the passenger has every right to retain an Uber car accident attorney to help them sue Uber for passenger injuries. However, in cases of this nature, it is vital that you can prove the fault of the Uber driver. While proving fault is easier with the help of a lawyer experienced in Uber accidents, it is also helpful to understand the subtle nuances that come with filing a lawsuit againstana Uber driver or even the company itself.
Suing Uber for the damages of a rideshare vehicle accident can be somewhat tricky as their insurance policy often covers rideshare drivers. Uber drivers are required to provide their car insurance, and will only provide supplemental insurance coverage when the app is on. However, it is important to note that passengers who get into accidents don't always receive compensation from Uber's insurance policy. Companies like Uber operate with profits in mind, and they will fight against paying a compensation settlement if it means it will come out of their pocket. When this is the case, the passenger can file a lawsuit to pursue further compensation and hopefully receive the resources to make a full recovery.
Every Uber passenger accident lawsuit requires that the injured victim can somehow prove that Uber or the Uber driver was somehow responsible for the damages. Proving who was liable for a Uber accident depends on two things:
Whether you were a passenger of the Uber vehicle at the time
What the rideshare driver was doing at the time of the accident
Determining if you were or weren't a passenger at the time of the accident is key to accomplishing a successful claim for compensation. If you were not a passenger, then the odds of filing a successful claim are stacked against you, as Uber was not technically responsible for your safety. Once you have proven that you were a passenger at the time of the accident, you must also determine whether the rideshare driver was acting negligently. Proving negligence can be a bit of a challenge, as there are some levels involved and they all require that a substantial amount of proof is provided to show that the driver acted negligently. Below are some key components that are needed to be proven to achieve a successful claim of negligence:
Duty: The plaintiff (injured or damaged party) must be able to show that the defendant (ride-share driver) owed a legal duty to the plaintiff under the particular circumstances of the case.
Breach: The plaintiff must be able to show that the defendant breached said legal duty through specific actions or failing to act appropriately
Causation: The plaintiff must be able to show that the defendant's actions or lack thereof caused the plaintiff's injuries
Damages: The plaintiff must be able to show that they endured some specific damages. This can usually be shown through the presentation of medical records, a loss of wages, or a loss of potential income.
A complete claim of negligence is key to the success of your case. While every individual has the right to represent themselves in court, it is highly recommended that you seek the assistance of an attorney with expertise in suing Uber or other app-based rideshare companies for personal injury. Having an accomplished lawyer with experience handling Uber accident claims can mean the difference between filing a successful claim for compensation and having your case dismissed from court entirely.
How Normandie Law Firm Can Help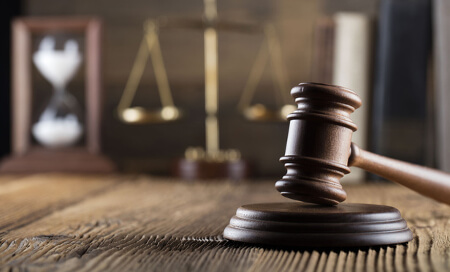 If you are a looking for an experienced attorney in Modesto, you have found the right law firm. With the assistance of one of our top Modesto car accident lawyers, we can help you sue Uber for the damages you have had to endure. Our experienced Modesto attorneys can also guide you through the often complicated process of building your case and filing your claim. Our Modesto Uber accident lawyers practice not only in Modesto but San Diego, Orange County, Riverside, Bakersfield, San Francisco, Fresno, Sacramento and throughout the state of California as well.
Free Second Opinions
Some attorneys are lazy, and will sign you up to their firm but will disappear once your name is on the paper as they are busy signing up more cases. In these instances, their business is based more on volume and will attempt to sign up as many cases as possible. In turn, they will spend less time on cases resulting in severely reduced settlements. Our firm will not treat you like a number. We will be in communication with you throughout our lawsuit and will treat you like family. So if you already have an attorney don't worry, we'll give you a second review of your case 100% free of charge. An attorney with expertise in Uber accident injury lawsuits will be available to discuss your case with you.
Zero Fee Guarantee-No Upfront Fees Ever
If you contact our law offices today, we can walk you through the complicated process of filing your claim completely free of charge. As a show this commitment to you and your case we offer our clients the benefits of a zero fee guarantee policy. Under our zero fee policy, all clients don't pay for our services until their case is won. If you feel in need of a second opinion, second opinion case reviews are also free under this policy. Please, feel free to give us a call, and we can guide you down the path of receiving proper compensation for your damages. Contact us to speak with an attorney who has experience in Uber accident cases.