Uber Accident Lawsuit – Can I Sue Uber for Injuries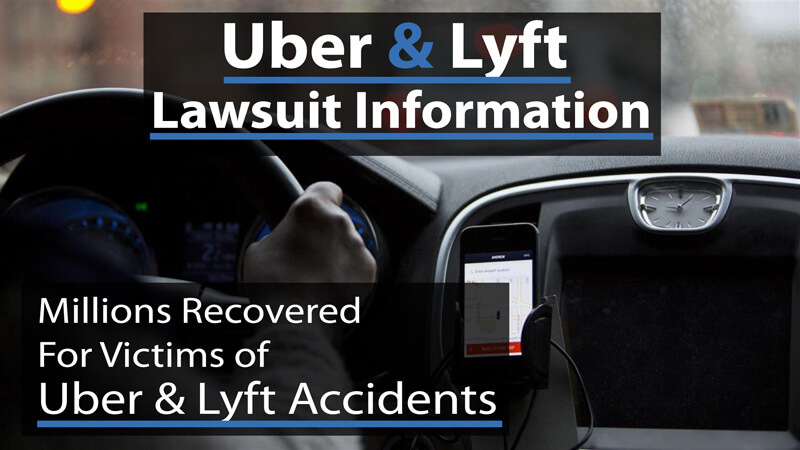 As a top-rated personal injury law firm practicing in the field of traffic accidents, we often get asked the following types of questions by our clients:
Can I sue Uber for an accident?
Can I sue Lyft for an accident?
How can I file an Uber accident lawsuit?
What is Uber's liability in accidents? What if I was injured and my injury required medical attention?
What are the rights of an Uber passenger in an accident? How do you open an Uber passenger accident claim?
What are the rights of Uber drivers? If I was an Uber driver and I got into an accident, does Uber cover my injuries?
I was hit by an Uber car. I don't know whose fault the accident was. Can your law firm sue Uber?
Who do I file a claim with if I was injured as a passenger when riding in an Uber or Lyft car?
Where to file an Uber / Lyft Passenger Injury Claim?
How do I file a claim against Uber?
I was injured in an Uber accident. What do I do? What are my rights? Who do I contact?
How can I get a lawyer to sue Uber or Lyft for an accident?
Do Uber drivers carry insurance?
Will my Uber accident attorney file a lawsuit against Uber, or the actual driver of the vehicle?
Do I need a Lyft accident attorney or can I sue Lyft myself?
Rideshare companies, including Uber, UberX, and Lyft, have witnessed a meteoric rise in use by California residents and visitors to the state over the past several years. People in many major cities like Los Angeles, San Diego, and San Francisco are now using Uber and Lyft to get around. Passengers, pedestrian, and other drivers who have been involved in accidents caused by the drivers of such vehicles are entitled to compensation for all injuries and harms suffered. In accidents involving rideshare companies, several parties can be held liable, including the driver of the vehicle, the owners of the car, and the rideshare company itself. In response to the frequency of accidents involving rideshare vehicles, Lyft, Uber, and Uberx have announced a new insurance policy program. Uber's new policy will provide for up to $50,000 per person and $25,000 for property damage in an accident involving one of its vehicles. This is on top of the $1,000,000 coverage for accidents when a trip is in progress.  The million dollar policy limit falls in line with the insurance coverage mandatory for taxi drivers in the state. In the State of California, the minimum bodily damage insurance coverage a driver must obtain is set at $15,000. So the $50,000 is well in excess of the state minimum requirements.
If you have been in an accident, whether you were a passenger in Lyft or Uber or you were in your own car and you were hit by an Uber or Lyft car, you are entitled to legal help. If you would like to speak to an experienced accident lawyer to find out if you can sue Uber or sue Lyft, please call our law offices for a free consultation.
Common Causes of Accidents: Some of the most common causes of accidents involving rideshare companies are as follows:
Lack of sleep. Most companies do not have an 8-hour time limit per 24 hours for their drivers; as such, in order to increase their salaries, many drivers attempt to work long hours over a 24-hour time span.
Failure to properly maintain vehicles in drivable conditions.
Negligence in driving, including speeding, reckless driving, and failure to follow roadway signage.
Driving while under the influence of an intoxicating substance, including drugs, sleeping medication, painkillers, and alcohol.
Victims of accidents are entitled to monetary recovery for all damages sustained due to the negligent and or harmful acts of others.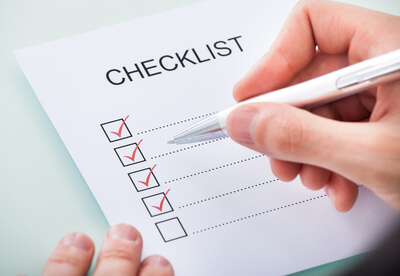 What to Do If You Have Been Injured in an Uber – Uber X Accident
There are several important steps which should be taken by injured individuals following an auto accident involving Uber or Uber X vehicles.
If injured, seek medical attention as soon as possible. Contact your local ambulance service to transport you to the emergency room and make sure to get checked for any and all bodily damages you may have suffered. Immediate medical attention following an auto accident can play a significant role in determining the overall value of your case. There is an increased probability of a higher monetary settlement of your case if medical attention is sought right after an accident because it will be easier to prove to a jury that you were in fact injured.
Contact the police department and request a police report to be filed. Police reports, otherwise referred to as Traffic Collision Reports, or TCR's, are regarded as hearsay testimony under the law and thus they are inadmissible in court. However, a police report can be he a helpful tool utilized to gather the evidentiary information required to maximize the value of a claim.
Get the insurance information of the driver: If you are in an Uber or Lyft. ask for their contact information, including their driver's licenses and insurance information. If there are other vehicles involved, ask for their information as well.
Gather evidence: If possible, take pictures of the accident location, including traffic lights, hazards on the road, the location of the vehicle upon impact, and the damage the vehicles involved in the accident sustained.
Do not speak with the at-fault parties' insurance carriers regarding any potential injuries you may have suffered. Any words or statements made can and will be used against you to greatly diminish your claim.
Contact an accomplished auto accident attorney regarding your case. Our firm has been rated as one of the top law firms in Los Angeles, and our skilled lawyers are here to help you receive your fair restitution.
Uber Accident Attorney
A skilled Uber accident lawyer can sue Uber and any other liable parties for your damages. Fellow drivers, passengers, pedestrians, or any other individuals injured in accidents caused by Uber drivers have the right to seek financial compensation for all damages incurred. Specific types of damages compensable include the following:
All medical and health care costs.
All future medical and rehabilitation expenses.
Disability expenses and nursing home care.
Economic losses, including property damage and loss of income.
Loss of future income capacity due to long term injuries or permanent disability.
Non-economic damage compensation in the form of pain and suffering and mental anguish.
Punitive Damage Compensation and Auto Accidents: Generally, punitive damages are awarded when an-at fault party acted with malice to cause harm. In other words, when the defendants acted with the intent to cause bodily harm to another individual, they can be tagged for punitive damages. These damages are meant to punish the responsible party in lieu of criminal charges.
Common Injuries to Passengers on Board Uber and Lyft Vehicles: Our leading law offices have represented numerous passengers who have suffered injuries in vehicle accidents involving Lyft and Uber vehicles. Based on our extensive data, our office has compiled a list of their most prevalent injuries.
Trauma to the head: Passengers are usually seated in the rear seat of the vehicle which often results in their head striking the back of the front seat of the vehicle. Common signs of a traumatic brain injury include loss of consciousness, chronic ringing in the ear, a general sense of confusion following the collision, sensitivity to light, and short term memory loss. Victims should seek medical attention immediately following trauma to the head in order to rule out a brain hemorrhage, which can result in death. Afterward, a victim should be evaluated by a neurologist with a specialty in the field of concussions and trauma-related brain damage.
Spinal cord damage resulting in back and neck pain.
Damage to the knees, such as in the forms of a torn meniscus and shattered knee caps.
Damage to the fingers, hand, and wrists.
Damage to the Central Nervous System or Nerve Damage: Common nerve damage injuries include pinched nerve, CRPS (complex regional pain syndrome), paralysis, and neuropathy.
Shoulder injuries: Damage to the shoulders following an auto accident usually result in shoulder separation or torn rotator cuff injuries. Victims with shoulder damage should be evaluated by orthopedists specializing in shoulder damage.
Facial Injuries: Common facial injuries include a broken nose, lacerations resulting in scarring, facial disfigurement, and facial paralysis. This last can also include Bells palsy, tinnitus (chronic ringing in the ear), broken teeth, and jaw damages (TMJ injuries).
What if I have not visited a doctor, or gone to the ER or Urgent Care for my Injuries? Do I Still Have a Claim?
When a traumatic event takes place, the body releases adrenaline throughout your system, resulting in a drastic reduction of your ability to sense the pain. In fact, many victims will feel very little or no pain for days following the accident, resulting in no documentation of the injuries suffered. This does not mean that you do not have a case. Victims should seek medical attention immediately if pain associated with the accident emerges, despite a time gap. Insurance companies will likely try to use the gap in medical treatment as an excuse not to pay for your damages.
Compensation for Mental Health Issues Following an Accident:  Auto accidents can be a traumatic experience for many. Victims will often suffer debilitating psychological issues following such events. Common mental health issues which can develop following an injury include, PTSD (post traumatic stress disorder), severe anxiety, depression, insomnia, and substance abuse. In many cases, victims who have been prescribed medication to relieve their pain will succumb to opiate addiction. Under the law victim of auto accidents are able to receive compensation for all damages which are borne out of their injuries, including psychological damage and addictions to intoxicants.
Exacerbation of an existing injury: Insurance companies will often use the fact that you exacerbated a prior injury as an excuse not to provide you with the financial recovery you are entitled to. They will argue that since you were already injured, your injuries did not result from this current accident.
This is not the case; the "egg shell plaintiff" doctrine under the common law system states that an at-fault party and their insurance cannot use the argument that your bones are as brittle as an egg shell and broke easily following an accident to deny you compensation. In fact, victims are entitled to recovery for a re-injury of a pre-existing issue.
Uber Passenger Injury Attorney in Los Angeles
Our law firm handles all cases relating to Uber accidents and Lyft accidents. Whether you were a passenger inside the car or someone outside the car who was injured by an Uber car, you can contact our law offices for a free consultation. Our qualified Uber accident lawyers will review your case and advise you regarding a possible Uber accident lawsuit. The vast majority of cases settle prior to the filing of a lawsuit. However, in some cases, litigation is required in order to provide a victim with the compensation entitled to. Generally, Lyft and Uber injury claims are predicated on a negligence basis cause of action. There are four essential elements which need to be established in order to prove negligence.
Does the at fault party owe a duty to the plaintiff (injured party): Generally, every individual owes a duty of care to act in a fashion a reasonably prudent person would so as to prevent or reduce the risk of harm to others. However, Uber and Lyft drivers are regarded as common carriers, thus they owe the highest duty of care towards their passengers to conduct themselves in a manner so as to greatly reduce the incidence of harm.
Did the at fault party breach the duty of care owed to the injured party: Common occurrences where there is a breach in auto accidents include speeding, driving while under the influence, illegal lane changes, failure to pay attention to the road, use of a cellular device while driving, and driving away before the passenger has fully exited or safely entered a vehicle.
Causation: The question that has to be answered here is, "Was the accident caused by the breach of a duty of care owed to the victim?"
Damages: Did the victim suffer actual damages?
How Do I File A Claim If I Was Injured In an Uber Accident?
If you were injured in an Uber accident as a passenger, or if you were driving your own car and an Uber car hit you, the at-fault parties have the legal obligation to pay you for your damages. Most of the time, the defendant in such cases will be Uber's insurance company. Unfortunately, insurance companies will not be fair to you and they will not pay you as much as you deserve. They will either offer nothing or very little. The role of insurance companies with respect to damages claims is to do whatever they can to reduce their financial exposure. They will employ every trick in the book and will dictate their hired adjusters to follow these criteria at the risk of being terminated from their positions. Common examples of tricks played by insurance companies in order to reduce or eliminate your right to recovery include the following.
Contacting the injured party immediately following an accident and asking them about their injuries on a recorded line. As explained above, because of the rush of adrenaline, victims will not feel the full extent of the trauma immediately following an incident. Insurance companies know this and in many instances will contact a victim and ask them questions about their well-being and health. They will later use these recordings to establish the argument that you did not suffer the injuries you are claiming.
Lying to victims about the time limit they have to file a lawsuit. Victims of personal injury have a certain time limit to file a lawsuit in court. Insurance companies know that many victims are unaware of this and will take advantage by lying to them about their time limit.
Attempting to settle the matter after the accident. In many instances, especially when liability is clear, insurance companies will contact a victim and offer a certain amount of money in return for a release of all rights to file a claim in the future against them and their insured. Victims will unsuspectingly take the cash because they may desperately need to take care of immediate expenses, not aware of the full extent of their injuries and their potential case value. If you sign that release form, you will not be able to make a claim against Uber ever again. Do not sign anything until you have contacted an attorney.
Attempting to settle your property damage claim. Perhaps the most common trick in their book is to "advise" victims where to go in order to receive a property damage estimate and get their vehicles fixed. The body shops that are referred by insurance companies will low ball the property damage estimate and will fail to look for internal frame damage to the vehicle. This will result in both a low property damage recovery and a reduction in the potential recovery available for a victim personal injury claim.
Uber Passenger Accident Lawsuits
Don't let insurance companies take advantage of you: Victims should always contact an attorney so that they can learn more about their rights. An experienced personal injury attorney knows all the tricks in the book played by adjusters and will likely guide the case a higher settlement. It is important to find an attorney experienced in Uber accident cases.
Cost of Attorney Representation for My Case:  Victims of auto accident are often wary about contacting an attorney because of the seemingly high cost of legal representation. Instead, they opt to settle their claim with insurance companies on their own. This is a big mistake; the role of insurance adjusters is to reduce or in some instances eliminate any right you have to recovery for your damages so as to reduce losses to the company they work with.
In order to alleviate such fears, our law firm represents clients strictly on a contingency fee basis. This means that our clients will never have to pay out of pocket to any of our costs and fees.
Free Attorney Consultation Available:  If you have any further questions regarding the filing of a lawsuit against Uber or Lyft for an accident caused by drivers of the company, feel free to contact our law offices toll-free. Our Uber accident attorneys are in Los Angeles and they can travel to any location of your choosing, no matter how far, to meet with you regarding your case. All legal consultations are provided free of charge. Do not seek out an attorney who has no experience in Uber cases – call Normandie Law Firm today.
OUR ATTORNEYS WILL HELP YOU FILE YOUR CASE AGAINST UBER/LYFT