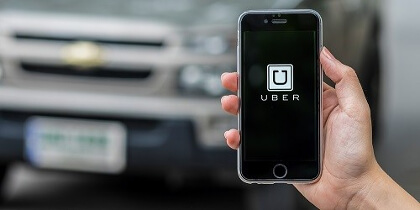 If you are on the road, you are exposed to the dangers of driving and the negligence of other drivers. At any moment, you may be involved in an automobile accident. In the event that you are, you should know that there are certain steps you can take to file a lawsuit against the responsible party and earn compensation for your injuries; this is part of your passenger rights. Sometimes, situations get muddled when the accident does not occur between two individuals, but an individual and a company. This has been a prevalent occurrence with the rise of rideshare companies like Uber, which employ citizen drivers to transport passengers from place to place. At the top-rated Normandie Law Firm, we make it our priority to protect our clients' rights and get them the compensation they deserve so that their minds and bodies can properly heal. Our Sacramento Uber car accident lawyers are prepared to go the extra mile to bring you a fair settlement. Clients will call us with questions on how we plan to do that, as well as ask our experienced lawyers to clarify points of the legal process by filing an Uber accident lawsuit. Examples of these questions include:
Who are qualified Sacramento attorneys I can call for an Uber accident?
I was in an accident while in an Uber car. Can I sue Uber?
How do I sue Uber for an accident?
My Uber driver got into a car crash. What should I do?
The Problems with Uber
Uber, one of the nation's largest rideshare companies, is a business that enables individuals the option to work for them as independent contractors. They drive their own cars and pick up people from certain destinations and drop them off at other points. They are essentially taxis, but Uber did not consider them to be true employees for some time. This option was exercised in order to circumvent the need for insurance policies covering the drivers and to deny liability in the case of any accidents.
Third party employees and independent contractors are not covered under a company's policy. The company is merely licensing out work, and the contractors are expected to be covered either by their own personal insurance plan or the plan of the company from which they were outsourced.
However, it became apparent that Uber's plan to do so would cause more harm than good, as thousands of victims would be unable to earn any compensation in the event of an auto accident; further, additional problems like assault and theft would not be able to be covered by any company. Thus, California enacted laws that would force Uber to take out insurance policies on its drivers; these policies cover up to $1,000,000 in damages and can protect the driver and the passenger as well as provide compensation to another individual involved in an accident. You can expect to be covered under Uber's insurance policy if you suffer any passenger injuries from an accident.
Uber may still try to deny liability in the event of a crash, citing the driver's negligence or the responsibility of another party. For situations like this, you should seek out an expert attorney with experience handling Uber car accident claims.
Situations to Sue Uber
There are numerous reasons that you would file a lawsuit against Uber. Keep in mind that in order to file a personal injury claim, you must have sustained some sort of injury. You cannot file one if you were not harmed in an accident. Regardless, here are some common events that could result in an Uber passenger injury lawsuit:
Your Uber driver sped through a yellow light that was changing to red, striking a vehicle that was already in the intersection as it planned to turn. This head-on collision may have caused you to suffer whiplash and back injuries that lingered for many months.
While driving on the highway, your Uber driver was busy configuring settings on his app. He did not notice someone merge into his lane and rear-ended the vehicle. You were sitting in the front seat and fractured your cheek and orbital, as well as received numerous lacerations.
While passing through an intersection, a car from opposing traffic t-bones your Uber driver's vehicle. The other car was speeding and disregarding rules of the road. You banged your head on the window and received a mild concussion, as well as a dislocated shoulder from the impact.
Note the common occurrence in all of these events: there was an injury that took place. It does not matter if your driver were responsible for the accident or not – you have the ability to sue Uber for an accident. Find a lawyer experienced in Uber accidents in Sacramento, California for more assistance.
These are not, however, all of the injuries you can sustain in a car accident. You may be subjected to sprains, broken bones, broken ribs, torn muscles and ligaments, severed limbs, bruising, lacerations, traumatic brain injuries, neck and back injuries, dislocations, internal bleeding, organ damage, paraplegia, coma, blood loss, and even death.
Some of these injuries can net you large settlements, especially if they are sustained with one another. The extent of the damage can increase the value of your settlement, and an accomplished attorney with expertise in Uber accident injury lawsuits can help maximize your compensation. Further, if a loved one was killed in an accident with an Uber driver, you can pursue a wrongful death claim.
What You Can Earn
A Sacramento Uber accident attorney can help you earn various types of compensation for your claim. You should not walk away with injuries from an accident and not expect those injuries to be taken care of; it should be a foregone conclusion that the negligent party, whether the driver or Uber itself, will cover your damages. However, life is not that simple, and you may require our help to bring you what you deserve. You can earn:
Medical Expenses: All of your medical bills can be covered. This includes surgery, ambulance rides, overnight or extended hospitalization, medication, and more. If you require additional treatments, such as ongoing dialysis or physical therapy, those future costs can be covered as well.
Lost Income: Any time spent away from your job can be reimbursed by Uber. You should not take a hit at your career because of the negligence of another party, and you should be fairly reimbursed. You can earn wages from past and future.
Property Damage: You may have had personal items with you when you were involved in the Uber accident. If any of these items were lost, broken, or damaged in some way, you may be able to recover the costs of them.
Pain and Suffering: Non-economic damages do not come with dollar values. They are estimated by the court or the insurance agency and assigned a number based on the extent of suffering. You may recover a sizeable amount from non-economic damages alone. These damages include mental scarring, emotional trauma, psychological issues, fear, anxiety, depression, and PTSD.
Punitive Damages: Punitive damages are awarded if the defendant acted with gross negligence or with the intent to cause harm. An example would be an Uber driver transporting passengers while intoxicated, or Uber choosing to hire an individual with a suspended license because of the need for profits. These damages are meant to punish the defendant by making him pay even more money, thus dissuading him from committing the actions again. They are awarded in lieu of criminal charges, but many courts and judges see them as excessive and unfair. Only a skilled attorney who has experience in Uber cases can successfully win you these damages.
If you are searching for an experienced attorney in Sacramento, you have found the right law firm. We are committed to bringing you the maximum compensation possible for your case.
Normandie: The Top Law Firm for Uber Passenger Accidents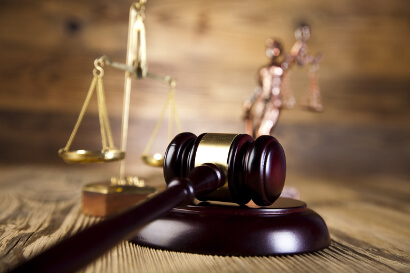 When clients ask us who can be sued in the case of an Uber accident, we tell them yes, you can Uber for the accident, or we can sue the driver. Many times, we will be able to file separate claims against both parties. Our attorneys with experience in Uber accident cases at Normandie Law Firm are here to fight for your rights as a victim and a passenger in the event of an accident. You deserve to receive the fairest compensation for your injuries and you should not be taken advantage of by Uber. We promise to battle for the best restitution we can, even going so far as to go to court to win it for you.
FREE LEGAL CONSULTATION: Call us today to speak to a top attorney in Sacramento in a free legal consultation. You can ask any questions you want and we promise they will be fully answered.
We also promise you that you will pay no fees for our legal services. Our zero fee guarantee states that our fees come from the settlement itself, and we are only paid in the event we win. If we lose, you do not owe us a dime. This is done to preserve your economic standing to the best of our ability.
For more information, talk to a lawyer experienced in Uber accident cases at Normandie Law Firm today.
WE OFFER FREE LEGAL CONSULTATION:
What Is the Case Value of an Uber Accident Passenger Injury
Lawyer to Increase My Uber Accident Settlement Value
Lawyer to File Medical Malpractice Lawsuit in Sacramento
Sacramento County Dog Bite Laws