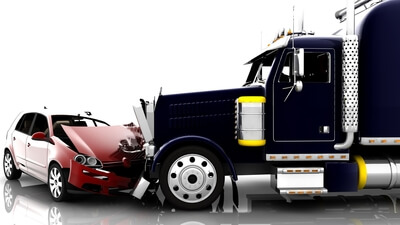 Truck accidents often lead to some of the most severe and fatal types of motor vehicle accident on the road.  Since California is home to some of the largest ports in the world, far larger commercial vehicles pass through California highways than in any other state in the nation.  A truck accident can be devastating to the victims due to the large size and weight of trucks. Our experienced lawyers understand the pain and suffering that such victims suffer. Since truck accident cases can be complex, it is highly recommended that victims of truck accidents retain the services of an experienced truck accident attorney. Our skilled lawyers at Los Angeles's top firm, Normandie Law Firm, are highly familiar with this field and understand the intricacies of specifically handling truck accident claims.
What to Do After a Truck Accident:
If injured, seek medical attention – contact an emergency response team or paramedics.
Contact the local police or law enforcement and file an accident report.
Do not speak with the driver regarding fault or liability.
If possible, try to write down the at-fault parties' insurance information, license plate, and drivers license info.
Do not speak with insurance adjusters regarding your injuries or fault in the accident. Any comments or statement made to an insurance company can and will be used to lower the financial compensation you are owed.
Do not send demand letters for payment.
Do not sign any liability release forms.
Contact an accomplished personal injury lawyer experienced in truck accident cases – An attorney who will be able to field your questions and help you get back on your feet. It is important to seek out an attorney who has experience in truck accident cases.
Truck Accident Statistics
Every year, crashes involving large commercial trucks result in an estimated $40 billion in property damage.
Such accidents result in more than 3,000 fatalities each year.
Trucking collisions cause more than 70,000 severe injuries each year.
They account for 6.2% of all motor vehicle accidents in the state of California.
Such crashes constitute one-third (33%) of all auto accident fatalities in California
Common Causes of Commercial Vehicle Crashes: Some of the most common causes of trucking accidents in Los Angeles are as follows:
·         Negligent Driving
·         Driving Under the Influence of an Intoxicant
·         Speeding while driving
·         Falling asleep at the wheel and distracted driving
·         Poor climate conditions including high winds, rain, or ice on the road
·         Failure to properly inspect a commercial vehicle
·         Failure to properly load cargo
·         Defective or poor roadway conditions
·         Defective manufacturing of the vehicle or defective manufacturing of parts including tires and brakes
Injuries Causes by Trucking Accidents: Truck accidents result in the highest percentage of severe injuries and fatalities than any other type of traffic accident. There are various reasons for this. For one, trucks are huge, and anything of that size that hits you is likely to cause major damage. If the truck were speeding, the injuries would be worse because a speeding object has more momentum and force behind it if it crashes; therefore, it would be more likely to cause injuries. Another reason is that truck drivers are often careless or negligent. Unfortunately, sometimes companies that are in charge of hiring these drivers will not perform the necessary steps to ensure the safety of the public. All of these facts make injury more likely in the case of a truck accident. The injuries that occur due to such accidents often require extensive medical and rehabilitation care, often resulting in hundreds of thousands of dollars in costs. Some of the most common injuries caused by truck accidents are as follows:
Spinal cord injuries – including paralysis, paraplegia, and quadriplegia.
Traumatic Brain Injury – including concussion and post-traumatic headache disorder.
Facial injuries – facial fractures, lacerations, broken nose, and dental injuries.
Broken bones – fractured ribs, broken legs, arms, and wrists.
Internal organ damage – collapsed lung, lacerations to the liver, and kidney failure
Truck Accident Lawsuit Information – Victims' Right to Compensation
The vast majority of personal injury lawsuits including auto crash claims are based on the negligence cause of action. Negligence based lawsuits require the proving of several elements:
1. The driver of the commercial vehicle owed a duty of safe driving to other motorists on the road.
2.  The driver breached his duty of care by speeding, driving under the influence, by being deprived of sleep while driving, or by another reason.
3. The breach of the driver's duty was the cause of the incident.
4. The crash resulted in significant injury to the plaintiff.
Attorneys with experience in truck accident cases can help you prove you were a victim of negligent driving.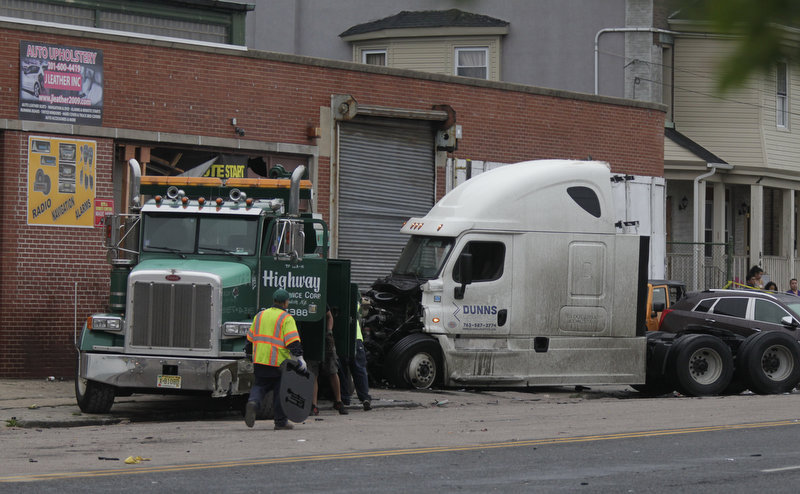 Statute of Limitations for Filing a Lawsuit in California: A statute of limitations is the time period during which an injured party can file a personal injury lawsuit against an at-fault (liable) party. Failure to file a personal injury cause of action within the limited time period allotted by the state can eliminate a victim's right to compensation. The statute of limitation for filing a truck crash claim is two years from the incident. Claims against public governmental entities must first be filed against the agency within six months from the date of the incident; if and when the administrative agency denies your rightful claim, you will have two years from the date of the accident to file a claim in civil court.
·      What if the Statute for My Claim has Run Out: In certain circumstances, courts will allow for a tolling (temporary halting) of a statute of limitations allowing for victims to file claims even when the allotted time period has run its course. Common instances where courts have granted a tolling of a statute include the physical incapacitation of the victim, the mental incapacitation of the injured party, and the fact that the injured victim is a minor under the age of 18; minors have two years from the date of their 18th birthday to file a lawsuit for an injury. An attorney with expertise in truck accident injury lawsuits will ensure that you do not miss the statute of limitations in filing your claim.
Value of My Case – Level Of Compensation Available for Victims:
The estimated settlement amount for your case is dependent on several factors. An attorney with experience handling truck accident claims will be able to give you a roundabout estimate, but this number may change. Some of the most important factors in determining the value of your case include:
The level of insurance available – Under California law, truck companies and commercial vehicle operators are required to purchase insurance in excess of what is normally required by other motorists on the road.
The extent and severity of your injuries – This is usually proved by the showing of current and future medical expenses and needs, including the cost of rehabilitation and disability care.
The level of pain and suffering – In the state of California, victims of personal injury are entitled to financial recuperation for the physical pain and emotional trauma sustained in a car accident from at-fault parties.
Lost wages and loss of future income – Evidence of lost wages can be past pay stubs and tax information. The loss of future income usually requires the use of vocational experts, to testify as to how long this person would have worked had he or she not been injured.
Punitive damages – Punitive damages are awarded when the at-fault parties display either an intent to cause harm or have a reckless disregard for the health and safety of other drivers on the road.
 Cost of Experienced Attorney Representation for Personal Injury Claims:
Our top-rated law firm provides legal representation based on a contingency fee basis, meaning you don't have to pay for our legal services until and unless there is a successful resolution of your case. Once there is a settlement, our law firm will take a percentage of the amount awarded as payment for our legal representation. Also, the vast majority of medical expenses will be handled under a medical lien, meaning you don't pay out of pocket until there is a resolution of your case.
We have been consistently labeled as one of the most qualified law firms in the Los Angeles area, and our experience in truck crash cases has no equal.
Free Legal Consultation: All attorney consultations are provided to victims of trucking accidents free of charge. To schedule a legal consultation with an expert truck accident lawyer regarding your case, call toll free 1.800.790.5422.