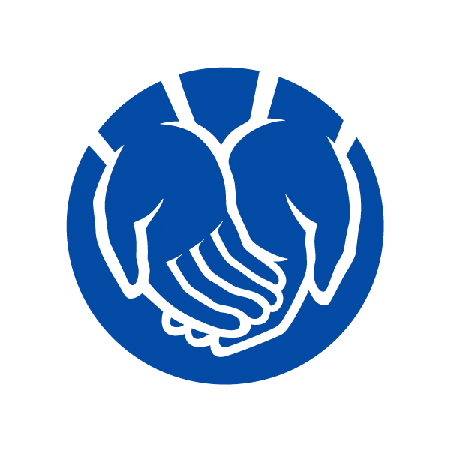 It is very common to pursue a settlement after being involved in a car accident. An insurance company like Allstate handles hundreds of thousands of claims per year, and as a business, it is in their best interests to not pay all of them out. Customers, therefore, often emerge from negotiation meetings with Allstate with little to show for it, and they may feel that all hope is lost if their initial claims are denied by insurance adjusters. Our attorneys with expertise in Allstate Insurance claims are here to help make sure that you receive a settlement in a timely manner. Our clients often come to us with questions about Allstate's policies and how long they take to respond to customers. It should be known that each case is different, and there is no way to determine how long your particular settlement would take to reach you. Still, examples of these questions include:
How long does it take for Allstate to settle an accident claim?
How long does it take for Allstate insurance to settle a claim?
How many months do I have to wait to get paid by Allstate after an accident?
How long does Allstate take to send a settlement check?
How long does it take Allstate to pay a claim?
How long does Allstate take to process a personal injury claim?
Why Settlements Take Long
Allstate deals with many insurance claims on a daily basis, and its agents can only go through so many at a time. Each case warrants an investigation, and it is usually much easier to give each one a cursory glance and make a quick judgment call on whether or not it is worth fighting or dropping, or if it is clear that the person who sent the claim in deserves compensation.
Insurance agents will usually concern themselves with cases that have complexities or that may cause them to pay out a large settlement if they ignore them. Smaller cases that feature injuries that will heal and damaged property that can be replaced are usually pushed aside.
Your best chance at receiving a fast settlement with Allstate is actually by not getting hurt in a car accident (which, of course, you don't have much control over anyway). If all you have to request damages for from Allstate is broken or damaged property, the agency will usually read your demand letter and pay you the settlement you ask. Basic property damage claims often involve the damage done to your vehicle and other belongings in the car; they are among the easiest to settle, as you only have to provide receipts of the belongings and a mechanic's estimate of the necessary repairs to your vehicle. Along with these documents, you would provide photographs of the damage done; it is difficult for Allstate to argue with the extent of damages when presented with this information. They would be able to clearly see the state of your vehicle and understand the need for the repairs the mechanic is listing.
On the other hand, claims that involve bodily and mental injuries are much harder to settle. Allstate will use the old tactic of denying your accident claim many times in a row, often doing so in the hope that you will give up and stop requesting compensation or will back down to a very small offer they would pay out. They will dispute the extent of your injuries, often stating that you already were injured at the time of the accident, or that your potential liability in the accident absolves them from having to issue a check.
Our experienced Los Angeles lawyers will make sure that your claim is not pushed aside by Allstate.
Timeframe for a Settlement Offer
If your case is a clear cut claim of property damage and does not involve bodily damage, you may expect a settlement offer within a few weeks. Generally, it does not take very long for a claim to go to an insurance agent at Allstate, but the lengthy part comes about during the review process. An attorney experienced in Allstate cases will be able to stay on top the agent responsible for handling your claim and make sure you receive an offer in an acceptable amount of time. How much time is considered acceptable varies.
If you were involved in an accident with a driver who was insured by Allstate, you may have to wait for the business to evaluate his insurance policy and determine what he is actually able to pay. They may have to cover the rest if the damages were particularly egregious or debilitating, and he may be hit with further penalties if it can be proven that he was entirely at fault.
A big part of the reason that a settlement takes a fair amount of time to come your way is due to the fact that you must have completed medical treatment and reached your maximum medical improvement, or you must have made a full recovery. For severe injuries, these treatments can take weeks or months; for example, a person involved in a motorcycle accident may suffer numerous broken bones and may even slip into a coma. It can be expected that there would be a great need for many months of therapy thereafter. The amount of compensation that can be sought after can only determined once you supply Allstate with your total medical bills.
Anyone involved in a truck accident, bicycle accident, pedestrian accident, or other kind of car crash should contact an attorney at Normandie Law Firm today for more assistance. It can be problematic to try and deal with Allstate's Insurance agents to collect compensation if you do not have legal representation.
What You Can Receive
When pursuing a personal injury claim from Allstate, you should be aware of what you can earn. Regular property damage claims generally only net you the cost of repairs to your vehicle and replacement or repair costs for any other belongings in the car. If you have been injured, you may be able to earn coverage for:
Medical Expenses: This includes surgery, hospitalization, physical therapy, and more. Further, if you require future treatments, you may be able to have those bills covered as well.
Lost Wages: Any wages from days of work that you missed due to an injury, recovery time, medical procedure, or anything else related to the accident can be reimbursed. You may also be reimbursed for future lost days if you will require more time off.
Pain and Suffering: You can be covered for any emotional damage, mental scarring, fear, PTSD, anxiety, and psychological issues that arise from your accident. Allstate is most likely to challenge the extent of these injuries, moreso than physical ones.
Further, if Allstate does not operate in good faith, you may be able to file a lawsuit for bad faith. We can help you sue Allstate if they behave in a manner that could potentially violate laws or policies that are in place between the company and the customer. For instance, Allstate cannot take an unreasonably long amount of time to respond to your claim; it must approve or deny it, but it cannot let it rest in limbo. Further, its agents cannot misdirect you or lie about your policy, make up untrue statements regarding the damages to your belongings, intentionally misattribute damages, or advise you not to pursue legal counsel. Any of these actions may be grounds to sue Allstate for bad faith.
How Normandie Helps
If you are concerned over how long it may take Allstate to send a check for a car accident claim, get in touch with our expert lawyers at Normandie Law Firm. We will do everything in our power to bring you a speedy settlement; our aggressive lawyers will stay on Allstate's case and persistently remind them to settle or we will take them to court. Our intention is to bring you the fairest compensation possible.
Call us today to speak with an attorney and receive a free consultation on your case. We will answer all questions you have about Allstate's claim process, as well as help you understand why some claims take longer than others. If you have any questions about the legal process, our lawyers will gladly walk you through it.
All of our clients are given zero fee guarantees on their claims. This means they are promised to not have to pay any fees out of pocket for our legal representation. Our payment comes only if we win, and it is taken from the settlement we earn for you – therefore, the defendant, or Allstate, is the entity paying your legal bills.
Contact Normandie Law Firm today for more information on Allstate car accident claims.