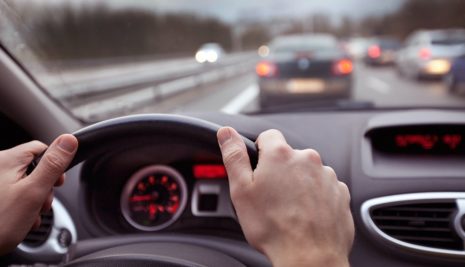 When test driving a car at a dealership, people hardly ever expect to get into an accident, and if they do they drive with the utmost caution, afraid of what might happen if they end up colliding with another vehicle. Unfortunately, any time you get behind the wheel of a vehicle, there is always a risk of getting into a car accident. Many who get into these accidents, or are afraid to get into these accidents are often unsure of their liability after the accident, and what their next steps should be. Fortunately, our attorneys at Normandie Law Firm can help. Our car accident lawyers can help you understand who is liable for an accident involving a rental car and what your legal rights are. If you have any questions after reading this article, please feel free to reach out to our law offices in Los Angeles, California, to receive a free consultation from one of our well-versed legal advisors.
Who Is Liable For the Accident?
The driver of a vehicle is always responsible for their actions. While the dealership may own the car, it is the actions of the driver that may or may not result in a car accident. As a result, if a driver is acting negligently behind the vehicle during a test drive, that driver is liable for whatever damages their poor choice of actions caused. Regardless, determining liability in cases of this nature plays a crucial role in the case's outcome. If you did not cause the crash and drove with a reasonable amount of caution or care, a dealer would not be able to hold you liable for the damages. These accidents can result in some injuries, and if you were injured as a result of an accident caused by the negligence of another driver, your damages could be compensated through the at-fault driver's insurance plan. However, if the accident was caused by a defect in the test drive vehicle, the dealership and car manufacturer could be found liable for the damages. However, if it can be proven that the test drive accident was caused by any negligent action or inaction, you could face either full or partial liability. Under California state law, liability for auto accidents can be considered comparative. Comparative liability essentially means that you can recover damages endured even if it is found that you were partially at-fault for the accident. However, regardless of whether you were partially at-fault or not-at-fault at all, it is highly recommended that you seek legal assistance from an auto accident attorney to guide you through the process of determining liability. Another essential role an attorney can play in your case is being able to navigate the sometimes ruthless tactics dealerships employ to avoid liability.
What If The Dealership Is Liable
Whenever you want to sit behind the wheel of a test drive car, the dealership is more than likely going to attempt to have you sign a waiver. This waiver removes the financial and legal risk in the event of a car accident. If you are unfortunate enough to experience a car accident while test driving a vehicle, the dealer may suggest that you purchase the vehicle which you were test driving. While they may argue that this is the best course of action, you are not obligated to follow their suggestions. A dealer may even pressure you to open a claim with your auto insurance provider, instead of opening a claim with the dealer's insurance. Any skilled auto accident attorney will suggest that you reach out to your insurance provider to ensure that your policy covers damages to vehicles that don't belong to you. A dealer may become particularly aggressive about this if their test drive vehicles aren't insured. However, it is not your responsibility to take on this burden. For this reason, it is incredibly important that you research dealerships that insure their test drive vehicles, and shop around there instead of more frugal alternatives. Often, the legal process involved with cases of this nature can confuse and intimidate people, especially after a traumatizing test drive accident. For this reason, it is incredibly important that if you or a loved one were involved in a car accident during a test drive, then you should seek assistance from an attorney well-versed on the subject of representing cases of this nature.
What Actions Should I Take?
Being involved in a car accident during a test drive can be a truly traumatic event. This trauma can become extended if it occurs with a dealer who has decided to have customers test drive uninsured cars. To prevent this, it is highly recommended that you do your due diligence and visit a more reputable dealership known for their honesty. A more reputable dealer will less likely try to pressure you to purchase the vehicle involved in the accident, and will more than likely have insurance for all of their test driving cars. However, if you were involved in an accident, it is in your best interest that you seek legal assistance from a skilled and experienced attorney. With a skilled attorney by your side, you could better navigate the legal complexities that cases of this nature can cause.
How Normandie Law Firm Can Help
If you or a loved one were involved in a car accident during a test drive, you might be eligible to file a claim for monetary compensation. However, it is highly recommended that you seek assistance from a law firm experienced in handling cases of this nature. At Normandie Law Firm, our well-versed test drive accident attorneys are committed to ensuring all of our clients receive the resources they require to put up a fair and equal fight for their case. If you file a claim with our law firm, you could find some if not all of the following damages compensable to you:
All of you medical and hospitalization costs
All of your future medical care and treatment
A loss of income and loss of future earnings due to long-term recovery or permanent disability due to the accident
Compensable economic damages include loss of property or damaged property.
Compensable non-economic damages include emotional distress, trauma, PTSD resulting from the accident, pain and suffering and anxiety.
While our law firm is based in Los Angeles, our attorneys also practice in Oakland, San Francisco, San Diego, Sacramento, Orange County, Riverside, Fresno, and throughout the state of California.
Free Second Opinions
Other attorneys will sign you up for their firm but will disappear once your name is on the paper as they are busy signing up more cases. In these instances, their business is based more on volume and will attempt to sign up as many cases as possible. In turn, they will spend less time on cases resulting in severely reduced settlements. Our firm will not treat you like a number. We will be in communication with you throughout our lawsuit and will treat you like family. So if you already have an attorney don't worry, we'll give you a second review of your case 100% free of charge.
Zero Fee Guarantee-No Upfront Fees Ever
If you contact our law offices today, we can walk you through the complicated process of filing your claim completely free of charge. As a show this commitment to you and your case we offer our clients the benefits of a zero fee guarantee policy. Under our zero fee policy, all clients don't pay for our services until their case is won. If you feel in need of a second opinion, second opinion case reviews are also free under this policy. Please, feel free to give us a call, and we can guide you down the path of receiving proper compensation for your damages.
OUR ATTORNEYS CAN HELP YOU FILE AN AUTO ACCIDENT LAWSUIT
Why Do You Get a Headache After a Car Accident?
Why Do You Get a Wrist Pain After a Car Accident?