Superpedestrian Electric Bicycle Conversion Wheels Recall Lawsuit
Consumer Product Recall: Superpedestrian Electric Bicycle Conversion Wheels – Fall and Crash Hazards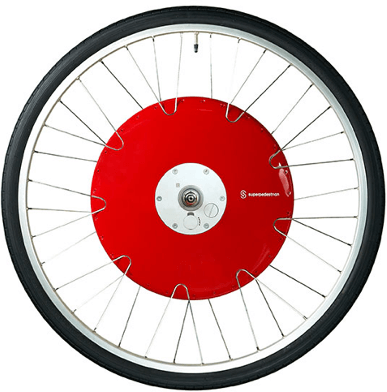 Our law firm is currently investigating the possibility of lawsuits against certain manufacturers, distributors, and retailers for a defective product that has been recalled. The details are outlined below:
Product Name: Electric bicycle wheels: Copenhagen conversion
Hazard: Superpedestrian's electric bicycle's rear axle can become defective, which can pose a fall and crash hazard to those who ride the cycle.
Remedy: Replace
Recall Date: July 11, 2017
Recall Number: 17-754
Details of the Recall
This recall is all about the Copenhagen Wheel conversion wheels. The serial numbers of these wheels run from 01031708600020000000 through 01031710400250000000 for wheels built for multiple speeds, and 02031708600020000000 through 02031710400250000000 for single-speed wheels. These Copenhagen wheels convert regular bicycles into electric ones. The wheel is compatible with 26 inches and 700 c wheel sizes. The components which turn regular standard bicycles into electric bicycles are all encased in the red component of the wheel's hub. The Superpedestrian logo can be found in white on the hub of the wheel, while the serial number can be found on the wheels' interface which is located just above the axle.
Remedy
Those consumers who purchased the conversion wheel should stop using it immediately and uninstall it. Consumers need to contact Superpedestrian in order to receive a free replacement electric bike conversion wheel which includes the price of shipping.
Injuries/Incidents
Superpedestrian has thus far no reported injuries.
Sold At
The Copenhagen wheel was sold exclusively at superpedestrian.com from March 2017 through April for about $1,500.
Manufacturer
Superpedestrian Inc., of Cambridge, Mass.
Units
~230
Made in U.S.A.
What can the Normandie Law Firm do for you?
Malfunctioning electric bicycle wheels which fall of the axle can lead to severe injuries. If you purchased the Copenhagen wheel and turned your bicycle into an electric one, and then suffered injuries because it malfunctioned, you may have the right to collect compensation for the company's negligence.
Damages Available to You
If you purchased a Copenhagen wheel and expected to turn your bicycle into an electric bike to dominate the roads (on which you could legally ride it) but instead found yourself with a defective product and became a victim of negligence, you may be entitled to receive damages for the injuries you received. "Damages" is the monetary compensation which is awarded to a plaintiff (the person who got injured and made the claim) from the defendant.
Medical Expenses – Motor accidents can leave a person with some severe injuries, If you were injured and required medical attention, you can receive compensation for your medical bills.
Disability Costs – If the injury changed your lifestyle, either temporarily or permanently, you can get compensated for those changes which your disability now requires.
Loss of Wages – You may have lost wages because you needed to receive medical treatment for your injuries. You can recover the lost wages at the same rate of pay you normally make.
Free Consultation and Zero Fee Guarantee
Our attorney are here to ensure that you get everything that you are legally entitled to receive. We offer free consultation and the zero-fee guarantee. So if we do not prove your case, you do not pay for our services. If you purchased the Superpedestrian Copenhagen wheel and suffered injury, contact us today.