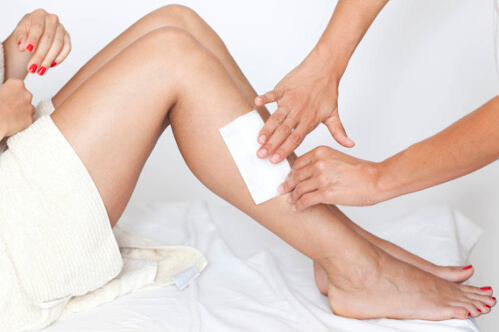 When entering a salon for a wax, many newcomers approach the appointment date with a feeling of dread, and in a lot of ways, that fear is justified. Sure, waxing salons are meant to be a place of beautification and relaxation, but the fact remains that these aesthetic treatments can cause serious injury. Thankfully, those who work at these salons are usually trained well enough as to ensure the safety of their clients. Mistakes happen, however, and when they do, they can leave the victims of said mistakes with long-lasting conditions. Those who suffer from these injuries often ask, "Can I sue a wax salon for my injury?" and the answer is yes, you can sue the wax salon if there is any evidence that their negligence caused your injuries, and fortunately we can help you do it. At the top-rated Normandie Law Firm, our qualified attorneys with expertise in beauty salon injury lawsuits can help you build your case, file your claim, and collect significant compensation for any of the damages you have had to endure. If you have any questions after reading this article, please feel free to reach out to our top law offices for a free consultation by one of our skilled associates.
Wax Salons & The Injuries
Cosmetologists that work in wax salons are expected to not only be fully aware of the risks of waxing but are also expected to perform a certain number of hours trained before they can perform on a client. The length of this training course can range between 5-20 hours before the minimum requirements for a certified cosmetologist are met. It is important to note, that a large number of establishments that perform waxing, manicures, pedicures, or other hygiene treatments, are not always properly trained or even fail to own the proper licensing and credentials. This puts clients at a higher risk of suffering the, at times, devastating damages that can occur due to a wax session injury. Some of these damages include:
Skin Burns
Fungal Infections
Cuts and Lacerations of the skin
Permanent Loss of Skin or Hair
Blindness
Scarring
Permanent Scarring
Chemical Burns
Vaginal Burns
Vaginal Tearing
Torn Labia
Allergic reactions
Other Burn Injuries
These are just some of the injuries that a victim can sustain when an untrained cosmetologist performs on a client. In regards to waxing sessions, one of the most common types of injuries that can be sustained burns injuries. Burn injuries can come in four different degrees of severity. These burn degrees are listed as follows:
First-Degree Burns: Typically the mildest, first-degree burns can be often treated with a bit of cold water and burn cream. They often only involve damage of the first layer of skin and are characterized by a slight reddening of the skin. In some, more severe cases, however, it is wise to seek medical treatment for the burn to heal properly.
Second-Degree Burns: Second-Degree burns involve damage to the upper layer of skin, as well as the layer of skin beneath. These type of burns cause the skin to blister and become red and sore. Blisters can pop open, giving the burn a wet and glossy appearance. It is important to keep the area clean and bandaged properly to prevent infection. Most second-degree burns heal within two to three weeks, and in more severe cases may require medical attention.
Third-Degree Burns: Often referred to as a full thickness burn, this form of burn destroys the outer and inner layer of skin. Third-degree burns are characterized by a charring and browning of the skin. If you experience a third degree burn medical attention should be sought immediately.
Fourth-Degree Burns: Fourth-degree burns damage not just the outer and inner layer of skin but also damage deeper tissues like the muscle, tendons, and even bone. These burns are characterized by a black appearance, and in some cases result in a removal of the affected region of the body. Treatment of this burn varies on the severity and location, but all fourth-degree burns should be followed with intensive and immediate medical care.
Depending on the severity of your burn, the more compensation you may require in order to make a full recovery. The same goes for other injuries as well. The higher the severity of the damages, the more compensation you will likely need and want to demand in a lawsuit. However, filing a lawsuit is no trivial matter, as there are a number of nuanced details that go into successfully winning your case. Your best bet in filing a lawsuit is to retain the assistance of an experienced attorney, as he will better guide you through the process of building and fighting for your case. Although, it is also important to be aware of the various rules and regulations that are bound to govern your personal injury case.
Filing a Lawsuit Against a Salon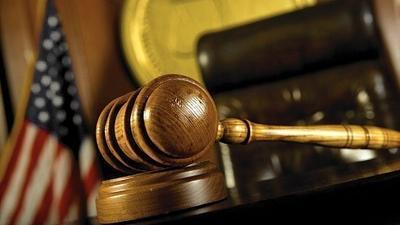 Waxing salons are expected to ensure the safety of their clients when they are performing hygiene related treatments on them. At any point when this level of safety is disregarded, the victim has every right to file a lawsuit against the place of business. This rule goes for all places of business that serves the public in some manner. If the injury was caused by the cosmetologist's lack of experience or certification, the salon would still be held liable for employing individuals that lack the proper credentials to serve the public. Also, it is important to note that certain cases allow for the landlord to be held liable, as they would knowingly provide a space for an establishment that so blatantly disregards the safety of the building's patron.
However, with all personal injury lawsuits, it is vital that you prove the negligence of the business or business owner. Every successful claim of negligence is made out of the following key components:
Duty: The plaintiff (injured or damaged party) must be able to show that the defendant (ride-share driver) owed a legal duty to the plaintiff under the particular circumstances of the case.
Breach: The plaintiff must be able to show that the defendant breached said legal duty through specific actions or failing to act appropriately
Causation: The plaintiff must be able to show that the defendant's actions or lack thereof caused the plaintiff's injuries
Damages: The plaintiff must be able to show that they endured some specific damages. This can usually be shown through the presentation of medical records, a loss of wages, or a loss of potential income.
A claim of negligence may be a crucial part of a case. However, it is not the only regulation at play that determines a lawsuits success. One of the most important aspects of filing any personal injury lawsuit is the statute of limitations that govern the particular case. The statute of limitations is defined as the time in which a victim has to bring a case to court. If this period is ignored, or there is a failure to follow it, there is a high probability that your case will be dismissed from court entirely. The statute of limitations also tends to vary from state to state. For instance, in the state of California, a victim has two years from the date of the injury to bring their case to court against those responsible. For this reason, it is in your best interest that you seek an accomplished attorney who has experience in waxing salon injury lawsuits to assist you in not only fighting your case but understanding the subtle details that are involved in bringing your case to court in the first place. Having an expert lawyer experienced in waxing salon cases on your side can mean the difference between filing a successful claim for compensation and having your case dismissed from court entirely.
About Normandie Law Firm
Many clients who suffer injuries as a result of a wax salon accident often ask, "How can I hire a lawyer to file a lawsuit to file a lawsuit against a wax salon for my injury." Contact our law firm today, and our experienced legal consultants can fit you with one of our top-rated personal injury attorneys to make sure you get all the resources you need to fight your case. If you file a claim with our law firm, you could find some, if not all, of the following damages compensable:
Past & Future Medical Expenses
A Loss of Wages
Potential Loss of Future Wages
Pain and Suffering
Emotional Distress (anxiety, depression, PTSD, etc..)
Punitive Damages (which are seldom handed out; only an attorney with experience handling beauty salon injury claims will be able to win these damages for you)
At Normandie Law Firm, our experienced lawyers can help you build your case, bring your case to court, and collect the compensation that you deserve. While our attorneys are based out of Los Angeles, we also practice in San Jose, Oakland, San Francisco, Sacramento, Fresno, San Diego, Orange County, Stockton, Bakersfield, and throughout the entire state of California.
Free Second Opinions
Some attorneys are lazy, and will sign you up to their firm but will disappear once your name is on the paper as they are busy signing up more cases. In these instances, their business is based more on volume and will attempt to sign up as many cases as possible. In turn, they will spend less time on cases resulting in severely reduced settlements. Our firm will not treat you like a number. We will be in communication with you throughout our lawsuit and will treat you like family. So if you already have an attorney don't worry, we'll give you a second review of your case 100% free of charge.
Zero Fee Guarantee – No Upfront Fees Ever
If you contact our law offices today, we can walk you through the complicated process of filing your claim completely free of charge. As a show this commitment to you and your case we offer our clients the benefits of a zero fee guarantee policy. Under our zero fee policy, all clients don't pay for our services until their case is won. If you feel in need of a second opinion, second opinion case reviews are also free under this policy. Please, feel free to give us a call, and we can guide you down the path of receiving proper compensation for your damages. One of our attorneys with experience in beauty salon injury cases will be available to walk you through the legal process.