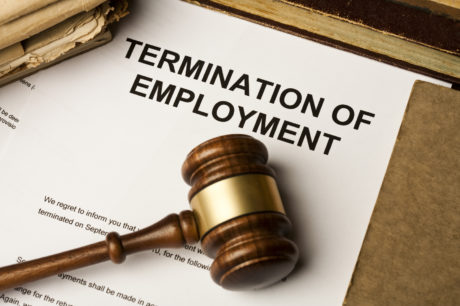 The top-rated Normandie Law Firm is here to protect your rights as an employee. We understand that wrongful terminations can affect you in more ways than one and is detrimental to your and your family's financial security. Recently, Tesla Inc. dismissed hundreds of SolarCity employees through alleged performance reviews it performed. SolarCity employees, however, say the reviews never took place. If this is the case, SolarCity employees have the legal right to hire a wrongful termination lawyer and sue Tesla for the SolarCity wrongful termination and unfair firing and receive just compensation for the damages that were done to them as a result of the firing.
If you were affected by the layoffs executed by Tesla after their purchase of SolarCity, you may be entitled to receive compensation for the damages you suffered. Our experienced lawyers at the Normandie Law Firm are your SolarCity wrongful termination attorneys who will use every available resource to prove your case and award you the compensation necessary to match the circumstances of your case. We help people who have been wrongfully terminated every single day, and when we represent our clients, we do not rest until we have settled on the maximum compensation possible. We are here for our clients first and foremost. Every single day, we receive questions from clients regarding their wrongful dismissal, and we are here to provide the necessary legal resources so they can the most educated decision. If you were affected by the SolarCity terminations, you may have the following questions regarding your next steps:
Can I file a wrongful termination lawsuit for SolarCity firings if I was unjustly fired from my position?
Where can I find an attorney to sue SolarCity for the wrongful termination and unfair firing?
I need an attorney with experience handling wrongful termination claims. Who can I call?
Contact our top law firm today to see what we can do for you. An expert attorney who has experience in wrongful termination cases will be able to take your call.
Tesla Termination of SolarCity Employees Across the Nation
SolarCity was bought by Tesla, and shortly after the buyout, Tesla alleges to have conducted performance reviews of all employees. After this, Tesla did mass firings including SolarCity offices across the U.S. Tesla cited performance problems as the main reasons for their terminations, but ex-SolarCity employees proclaim that the performance reviews which Tesla claims were the cause of their dismissal never actually happened. However, the company was already in the midst of laying off 205 employees from the Roseville, CA office.
The Dismissals continue at its SolarCity continue according to six former and current employees. These employees report they were surprised to be fired for performance reviews and claim that Tesla did not conduct performance reviews since they acquired the solar energy business. Earlier in October, Tesla began to fire hundreds of employees after the recall of 11,0000 Model X SUVs.
Tesla had already announced 205 SolarCity layoffs at the Roseville, CA office by the end of October of 2017. But, as many SolarCity employees have come to know, employees across the country have been fired in the past half month, and not just in California, but in Nevada, Arizona, Utah, and more.
Two former employees reported that the Roseville office was being completely shut down. This is not the case, says Tesla. The office will remain open with about 50 full-time employees, said a Tesla spokesperson.
The total number of affected employees could not be determined. Former employees estimate around 1,200 people have been fired in the recent waves of dismissals. The spokesperson for Tesla did not confirm that number nor did they offer an alternative. They merely reverted to a previous statement released by Tesla regarding companywide dismissals.
"Like all companies, Tesla conducts an annual performance review during which a manager and employee discuss the results that were achieved, as well as how those results were achieved, during the performance period. This includes both constructive feedback and recognition of top performers with additional compensation and equity awards, as well as promotions in many cases. As with any company, especially one of over 33,000 employees, performance reviews also occasionally result in employee departures. Tesla is continuing to grow and hire new employees around the world."
Former SolarCity employees all said that performance reviews had not been conducted since Tesla acquired the company for $2.6 billion in November of 2016. Some ex-SolarCity employees asked HR for a copy of their performance reviews, but they never materialized.
Wrongful termination occurs when employers believe they can take advantage of an employee's knowledge of the law and their rights. If you believe that you have been wrongfully terminated, don't hesitate to contact our LA law firm. Our experienced lawyers will be able to assist you.
Wrongful Termination
When you are fired from your job, one of the first things you have to determine is whether it was legal or not. Employment in the state of California is "at will," meaning an employee can be fired at any time, for any reason, or for no reason at all – just so long as the reason does not contradict or go against any of the state or federal laws which are meant to protect employees. If your employer violates the law, then you have the right to file a wrongful termination lawsuit and potentially receive compensation for the damages incurred.
Written & Implied Promises: Upon your employment, it is possible that you signed an employment contract. Often, employee contracts have written promises that guarantee job security. If this is the case, you have a strong argument that you are not an at-will employee. For example, if it states in your contract that you can only be fired for poor performance and you're fired despite your achieving performance, you may have been wrongfully terminated and can thus file a lawsuit.
Likewise, there may have been promises made at the time of your employment that were not written. These are harder to prove as there is no written record, but the courts usually look at previous behavior and other patterns the employer has exhibited.
Violations of Public Policy: It is illegal for your employer to break public policy laws when firing a worker. In other words, it is illegal to fire an employee for reasons that society recognizes as illegitimate grounds for termination. For example, it is illegal for your employer to fire you if you took time off to vote, serve on a jury, serve in the military, and disclosing illegal company practices.
Discrimination: Discrimination is against the law, and employers are not allowed to make employment-based decisions based on their biases. Protected classes include race, color, national origin, sex, religion, age, disability, pregnancy, genetic information, sexual orientation, as well as gender identity. Your employer cannot treat you differently from any other person who does not belong to a protected class.
Retaliation & Whistle Blowing: Employers cannot punish or discipline employees who alert government agencies of illegal and immoral actions that the employer takes. If the employer asks the employee to partake in illegal action, the employer cannot retaliate if the employee refuses
If you have further questions, reach out to one of our accomplished attorneys with experience in wrongful termination cases.
Wrongful Termination Damages
When you get wrongfully terminated, it can be a very traumatic event which can cause not only financial distress but psychological as well.  You can get compensation for the damages which you suffered. A skilled attorney with expertise in wrongful termination injury lawsuits will be able to bring you a fair settlement.
Lost Pay: You can receive compensation for the amount of pay you would get had your employer not fired you, as well as any unpaid wages, overtime, and other compensation the employer withheld.
Lost Benefits: Healthcare, retirements plans, stock options may be among the most valuable assets an employee can have. When you get fired, you will likely lose these and their monetary value. You can regain the quantitative value of these with right compensation and the right legal team on your side.
Emotional Damages: Wrongful termination can greatly disturb your mental health. If you suffered mentally, you can get compensation for the trauma of wrongful termination. This must be verified by a mental health professional.
The Normandie Law Firm is here for you. If you were wrongfully terminated, contact a qualified and experienced attorney at our law firm today. We offer free consultation for all of our clients, which gives you the ability to talk with one of our attorneys and explain the facts of your case. They will also answer any questions you have so that you may make the most educated decision regarding your case. We also offer the zero-fee guarantee. This means you will not pay us unless we prove your case and get you the necessary compensation you deserve. We have the resources to help you file a SolarCity wrongful termination class action lawsuit for the illegal firing. Contact our LA law office today to speak with a lawyer experienced in wrongful termination cases.