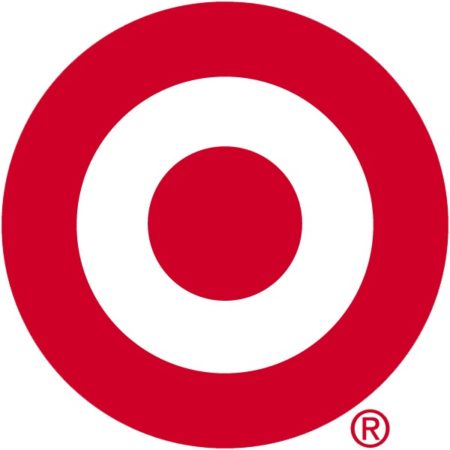 Target Corporation, usually referred to as simply Target, is the second-largest discount store retailer in the United States. The first Target store opened in 1962 in Minnesota. By the 1980s, Target had begun expanding nationwide. Today, Target operates more than 1,800 stores all over the U.S. Target takes pride in creating an exceptional, unique, and memorable guest experience. Target's corporate community and store safety website reveals that Target is committed to providing a safe atmosphere for shoppers and employees inside and outside the store.
Target promotes safety outside their stores by doing all of the following:
Placing surveillance cameras to watch over guests, employees, and vehicles while in the parking lot
Placing parking lot lighting to increase visibility and prevent crime
Placing red concrete calls on the sidewalk to prevent cars from driving onto the curbs
Placing patrols in parking lots
Target promotes safety inside their stores by doing all of the following:
Placing more surveillance cameras to watch over shoppers, employees, and merchandise
Placing restrooms in high visibility areas (front of store) for easy employee-monitoring
Designing shopping carts, so they are not easily tipped over
Although Target does these things both inside and outside their stores, guests are still having accidents and becoming injured. The most common accident to have practically anywhere is a slip and fall accident. If you suffer an injury while at Target, consult with one of our qualified attorneys who have experience handling slip and fall claims at the top-rated Normandie Law Firm.
Causes of Slip and Fall Accidents
In large stores, slip and fall accidents are usually due to store negligence. How can a store be negligent? Employees and management are responsible for ensuring that the sales floor is always clear of any risk factors. They are responsible for cleaning up any wet floors or preventing any loose wiring from becoming a tripping risk. Employees should also ensure that no merchandise is on the floor and that all aisles are clear of any obstructions.  However, the stores may be too large for employees and management to catch every risky situation as it arises. Usually, shoppers may be the first to realize that something is not right. For example, a shopper may be placing a glass bottle of sparkling water in his or her cart. For some unknown reason, the bottle may slip out of the shopper's hands and result in a mixture of glass and liquid on the floor. The shopper ideally would look for a store employee to get the mess cleaned. If no employees are around, the shopper may just walk away and continue shopping. This situation might create a problem for multiple reasons:
If the spill is not cleaned up promptly, another unsuspecting shopper may slip and fall on the spill.
Since Target employees were not notified of the spill, they might try to deny liability.
Target is responsible for constant inspection of the sales floor, so in reality, they should have identified the spill before a shopper slipped and fell.
Any of these negligent acts could be used as grounds for a lawsuit. An accomplished attorney who has experience in slip and fall cases can help you pursue a settlement.
Common Slip and Fall Injuries
There are many injuries that may arise from a slip and fall accident. These injuries may vary in severity from mild to severe. Here are ten of the most common slip and all injuries:
Head Injuries — these injuries can be in the mild form of a concussion that will heal itself in a few days, or a traumatic brain injury that causes permanent brain damage.
Hip fractures — older victims are more susceptible to hip fractures. Hip fractures normally require surgical intervention and long-term physical therapy.
Back injuries — herniated discs are a common back injury. These injuries can require a number of different pain-relieving medications to subdue the pain. Surgery is sometimes necessary if pain-relievers do not help the victim.
Spinal cord injuries — spinal injuries are extremely dangerous. A fall may cause the nerves in the spine to become compressed. Injuries are common in the lumbar spine (lower back). Lumbar spine injuries can cause weakness in the legs. In severe cases, lumbar spine injuries can cause paraplegia. Cervical spine injuries (neck) are less common but more dangerous. Cervical spine injuries can cause weakness in the arms and legs. In severe cases, it can cause quadriplegia.
Shoulder injuries — sudden impacts against the floor can move the shoulder out of its place and cause a dislocation.
Sprains — these injuries are common is wrists and ankles. Falls may lead to wrists and ankles to move in unnatural ways and result in a sprain. Sprains can cause chronic pain if not treated.
Fractures — these injuries are a result of abnormal movements or excess or force, similar to sprains.
Cuts and abrasions — these injuries are superficial and usually only require a few stitches.
Broken bones—these injuries arise due to a combination of the force of the fall, the force of impact, and the position of the body.
Bruises — bruises are usually superficial and will heal within a few days. Bruises can signal deeper issues like a broken bone.
If you suffered any of the above injuries due to an accident at Target, reach out to one of our expert attorneys with experience in slip and fall cases.
Compensation
If you slipped and fell at a Target store, you can sue. If your injury was a result of Target's negligent behavior, you may be eligible for compensation. Contact Normandie Law Firm to talk to a Target slip and fall lawyer in Los Angeles. Our skilled lawyers will evaluate your case and give you an estimated compensation amount. Compensation may cover medical expenses, loss of wages, and pain and suffering. One of our experienced lawyers will guide you through the process and explain what you are eligible to receive.
Past Target slip and fall settlements have been of $2.1 million, $386,522, and $12,000. Your compensation amount will be different depending on your situation.
File Your Claim
You must try to contact an attorney as soon as possible. The Statute of Limitations only gives a victim two years to file a personal injury claim. You must file either two years from the date of your injury or two years from the date that you discovered your injury. If you do not file a claim within that time frame, you may lose your right to sue Target for your injuries. An experienced attorney can make sure you don't miss your deadlines.
The Normandie Law Firm
Contact Normandie Law Firm as soon as possible. Normandie is a top Los Angeles law firm that provides clients with attorneys experienced in suing Target for slip and fall accidents. Our trip and fall attorneys will evaluate your situation and explain what type of compensation you may be eligible to receive. Do not hesitate to contact a lawyer experienced in slip and fall cases at Normandie Law Firm. We offer all of our clients free consultations. Even if you are unsure about whether you want to file a lawsuit, our attorneys will answer all of your questions about your situation. If you already have an attorney at another law firm, we offer you a free second opinion. You may not be pleased with the way that he or she is handling your case. That commonly happens. Some lawyers are only interested in the number of cases that they can run through as fast as possible. Normandie Law Firm does not operate like that. We give each of our clients a personalized experience. We do not care about running through cases. We want to take our time and get our clients as much compensation as possible.
We also want our clients to have peace of mind knowing that they do not have to pay any upfront expenses. We offer our clients a Zero-Fee Guarantee. This means that the client will not be charged for or expected to pay anything during the process. Our law firm is strictly contingency-based. This means that you will not have to pay anything until our lawyers win your case and you receive all the compensation you deserve. If you were injured at a Target location anywhere in Los Angeles, California, contact an attorney with expertise in slip and fall injury lawsuits at Normandie Law Firm today.