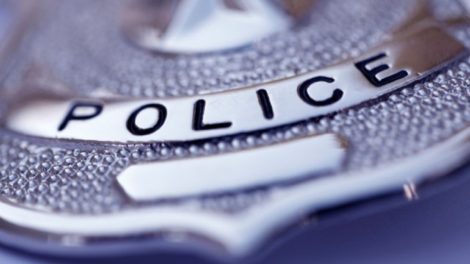 Law Enforcers are expected to not only uphold the law but ensure the safety of innocent civilians. This policy extends to nearly all departments of police forces. When this policy is breached by an officer committing crimes like sexual assault, sexual battery, or molestation, the victim can be left with not only serious physical injuries but severe emotional damages as well. If you or a loved one has faced sexual assault or molestation as a result of police brutality, you may be eligible to file a sexual assault or sexual molestation lawsuit against the officer responsible. At Normandie Law Firm, one of the top law groups in Los Angeles, our top-rated and qualified police assault lawsuit attorneys can guide you through the process of suing the police department for police misconduct. If you have any questions after reading this article, please feel free to contact our law offices for a free consultation by one of our skilled attorneys with experience handling sexual molestation claims.
Sexual Assault, Battery, and Molestation
Sexual assault, battery, and molestation can all leave victims with a wide variety of damages, some of which may last a lifetime. When someone inflicts harm on another through these varying forms of assault, the victim has every right to pursue legal action against them. This is particularly the case of law enforcement officers who are expected to uphold the law and protect the people. When filing a lawsuit for sexual abuse, battery, or molestation, it is incredibly helpful to understand the differences that separate these forms of assault. An expert attorney who has experience in sexual molestation cases will be able to give you more in-depth information.
Sexual Assault
Sexual assault is defined as any unwanted sexual contact or behavior that occurs without the consent of the victim. Bulleted below are some common forms of sexual assault:
Attempted rape
Fondling or unwanted sexual touching
Forcing a victim to perform sexual acts, such as oral sex or penetrating the perpetrator's body
Penetration of the victim's body, also known as rape.
Rape is an especially damaging form of sexual assault and involves sexual penetration without the consent of the victim. Rape victims can suffer from a wide variety of injuries, as in some cases force is involved in getting a victim to comply to their sexual contact. This doesn't have to include physical force either, as emotional coercion, psychological force, or manipulation can also be used to coerce a victim into non-consensual sex. According to a majority of reports, seven out of ten of all sexual assault cases are committed by someone close to the victim. This is called an acquaintance rape. However, that does not mean sexual assault and rape are exclusively committed by acquaintances; it can also be inflicted upon by strangers as well. Listed below are some forms of sexual assault that can be inflicted by strangers:
Blitz sexual assault: This involves a perpetrator with no prior contact, quickly and brutally assaults a victim.
Contact sexual assault: This can occur when a perpetrator contacts the victim and tries to gain their trust through coercion, luring them into a situation where the sexual assault can occur.
Home invasion sexual assault: This form of stranger sexual assault can occur when a stranger breaks into the victim's home to commit the assault.
Sexual assault can leave victims with detrimental emotional and physical damages that can last a lifetime. Some of these emotional and physical damages include:
Depression
Flashbacks
Post-Traumatic Stress Disorder
Self-Harm
Sexually Transmitted Infections
Eating Disorders
Dissociation
Sleep Disorders
Battery
Battery is defined as the intentional or harmful touching of another person without their consent. While the defining statutes of battery tend to vary upon jurisdiction, a battery offense requires all of the following:
Intentional touching
The touching must be harmful or offensive
No consent from the victim
Depending on the jurisdiction, battery can also be paired with assault. Assault is essentially the threat or intent to harm another individual without actually inflicting any contact upon the victim. Assault comes in three varying degrees, and they are as follows:
First-Degree: Involves use of dangerous weapon
Second-Degree: Also involves the use of dangerous weapons but varies depending on the intent behind the bodily harm or the level of bodily harm.
Third-Degree: This form of assault occurs when a person attempts to injure another person, but does not, or when a person does injure a person, just not physically.
Molestation
Molestation is similar to sexual assault. However, it includes sexual acts with children up to the age of 18. Typically a case of molestation will involve:
The touching of private parts
Exposure of genitalia
Taking of pornographic pictures
Rape
Inducement of sexual acts
The damages of molestation are truly devastating and sometimes aren't presently apparent. The long-term implications of a molestation incident sometimes don't arise until adulthood. These damages can affect future intimacy and relationships, self-esteem, and can cause a prolonged feeling of guilt or other harmful emotional displeasure.
Law Enforcement Sexual Assault, Molestation, and Battery Lawsuit
Police officers are expected to enforce the law and ensure the safety of the everyday citizen. This is a vital part of the position, and when this policy is breached a lawsuit can be filed against the police department for an invasion of civil rights and police misconduct. However, when filing a lawsuit for police misconduct, it is incredibly important that you seek the assistance of an attorney with expertise in police sexual assault cases, as these suits can be challenging to see through successfully. Police officers typically have a broad range of powers, and while the constitution and other laws help reign in these powers, it is still difficult for a person to pursue legal action against an officer or department. If you have experienced assault by a police officer there are some things that you should do to build a foundation for your case. An accomplished and experienced attorney can be a valuable asset to making sure your case is solid.
It is vital that you speak to a qualified civil rights attorney immediately. It will prove incredibly useful to work with an attorney, especially one that has experience in handling this kind of police misconduct cases. It is also important to mention whether or not you had been charged with a crime as a result of the incident, as it can impact your case immensely. An experienced lawyer can assist you in navigating the complicated process of building your case and filing your lawsuit against the officer or department.
Collect and preserve as much evidence as you can of the incident. This evidence can include photographs, any property that was damaged or collecting eyewitness accounts.
Make the police department aware of the incident by filing a complaint both with the police department involved as well as the United States Department of Justice and the United States Attorney General's Office. This should all be done under the guidance of your attorney, as these complaints may help you or hurt you depending upon the specifics of your case.
It is also worth noting that, in your case, you stress a breach of your civil rights. Law Enforcement is put in place to enforce the rights of individuals, and these rights ensure that every individual is free from the damages of police misconduct. It also cannot be stressed enough that it is incredibly important to retain the representation of a lawyer experienced in police sexual assault, molestation, and battery cases.
How Normandie Law Firm Can Help
Having an attorney with expertise in sexual molestation injury lawsuits on your side can mean the difference between accomplishing a successful claim for compensation and having your case dismissed from court entirely. This is particularly the case when filing a police misconduct lawsuit against a police department or officer as it is likely that they will employ expert legal representation of their own. At Normandie Law Firm our experienced lawyers can guide you through the often arduous process of filing a lawsuit against a police department or officer. While our attorneys with experience in sexual molestation cases are based out of Los Angeles, we also practice in San Jose, Oakland, San Francisco, Sacramento, Fresno, San Diego, Orange County, Stockton, Bakersfield, and throughout the entire state of California.
FREE LEGAL CONSULTATION: As a show this commitment to you and your case we offer our clients the benefits of a zero fee guarantee policy. Under our zero fee policy, all clients don't pay for our services until their case is won. If you feel in need of a second opinion, second opinion case reviews are also free under this policy. Call now for a free consultation by one of our experienced lawyers, and we can discuss the incident, the aftermath, your damages, and the best path towards claiming the compensation that you deserve.