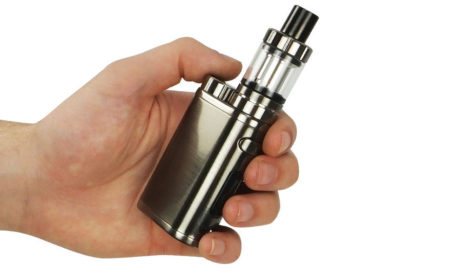 If you or a loved one has faced injury due to an e-cig explosion or fire, you may be eligible to file a lawsuit against the manufacturer responsible. To file a lawsuit, however, it is best to understand the filing deadlines and time frames that surrounded your particular case. At Normandie Law Firm, one of the top firms in Los Angeles, our top-rated team of experienced lawyers can guide you through all the finite details that involve the filing and settling of your case. Contact our Los Angeles law offices today and receive a free consultation with an expert attorney who has experience in e-cig injury cases.
What Is An E-Cig?
An E-Cig, or electronic cigarette, is a battery-powered device that serves as an alternative way to consume nicotine. They are often designed to look and feel much like regular cigarettes. They are often advertised as healthier even though there has yet to be any scientific findings to back that claim. They often go by many other names as well like, Electronic Vape, to more simply, a Vape. E-Cigs also include devices like e-pens, e-hookah, e-pipes, and e-cigars.
E-Cigs work by the heating of liquid nicotine in the cartridge of the device. This liquid nicotine is often paired with other chemicals, like vegetable glycerin, and propylene glycol, as well as a variety of other substances that allow for variances in flavor and body. This combination of chemicals is then heated by a battery powered coil which turns the liquid concoction into vapor. This vapor is then inhaled by the user.
While this vapor is far less toxic to your body than traditional tobacco smoke, the chemicals within the e-cig liquid can cause other unforeseen health risks on top of the continued addiction to nicotine. Injuries as the result of an exploding e-cigarette pose an additional health risk to a user.
Most e-cig explosions are caused by a faulty USB battery charging port. USB ports tend to put out differing levels of current which, if the device is not properly designed, can cause the battery to overheat. If this overheated battery comes into contact with metal objects an electric short can occur. More often than not, this kind of dangerous malfunctions happens in the pocket of the user, as contact with objects like spare change, or keys are far more likely. Some of these injuries can include things like:
Flame burns
Chemical burns
Blast Injuries
Tooth loss from a blast
Burns in the face and hands
Burns in the thigh or groin
Some of these wounds require extensive care such as skin grafts and intensive dental reconstruction. The unfortunate fact is that these injuries can be avoided if the company that manufactures the e-cig more properly designed their product. There is plenty of methods, such as utilizing overcharge technology or enacting safety locking mechanism in the charging port, that could prevent an e-cig from causing an electric short. In the event that you or a loved one has suffered a burn injury as the result of a faulty e-cig product, that manufacturer can be held liable for the damages through a personal injury lawsuit. An experienced attorney can help you earn a settlement from a product liability lawsuit.
Personal injury lawsuits are initiated when a plaintiff files a civil complaint against another person, business, corporation, or government agency under the claim that the secondary party acted carelessly which resulted in the plaintiff's injuries. To file a successful claim, the plaintiff must be able to prove that the defending party acted negligently resulting in the plaintiff's damages. Listed below are the elements that make up a claim of negligence in a personal injury lawsuit:
Duty: You must be able to prove the existence of a legal duty owed to you by the defendant
Breach: You must show that the defendant breached the legal duty by acting or failing to act in a certain way.
Causation: You must be able to prove that the defendant's actions, or lack there of, caused your injuries.
Damages: You must be able to show the existence of damages as a result of defendant's actions.
Understanding the elements that make up a personal injury lawsuit can help you in filing a successful lawsuit against an e-cig company. If you have additional questions, don't hesitate to reach out to a qualified attorney with expertise in e-cig injury lawsuits. Beyond the elements involved in proving negligence, another one of the most important aspects of filing a personal injury lawsuit is the statute of limitations that bind the lawsuit's proceedings.
Statute of Limitations To Sue E-Cig Company
The Statute of Limitations for any lawsuit can be defined as the laws that set limits on when an individual can bring a lawsuit forward. These laws tend to vary the filing deadline from state to state and consulting a skilled personal injury attorney will assist you in navigating the laws that bind your particular suit. In the state of California however, an individual has one year after the date of the incident to bring their case forward. Also, under California's discovery law, that same individual can bring their case forward three years after the event. So, for instance, if you suffered a severe burn by an e-cig two years ago in the state of California you can still bring your case to court. However, if your injury occurred five years ago, under California's statute of limitation laws, you would not be able to file your lawsuit. It is also important to note that not all states have these discovery laws in place as some operate only under the single year discovery law.
Our clients often ask a broad range of questions surrounding statute of limitation laws when pursuing legal action against an e-cig company for a faulty product. Some of those more frequently asked questions are as follows:
"What is the statute of limitations to sue an e-cig company for a burn injury in California?"
"An e-cigarette caught on fire and burned me. How much time do I have to sue the vape company?"
To answer these questions, the statute of limitations that bind a regular personal injury lawsuit is the same as one made against an e-cig company within the state of California.  If your incident occurred in another state, one of our experienced personal injury lawyers could help you discern how the statute of limitation laws affect the time period in which you can file your case. Reach out to a skilled attorney who has experience handling e-cig injury claims today.
Further, do not return the broken or defective product to the company. If you do, you may lose all of your crucial evidence. You must:
(1) DO NOT return the item to the manufacturer ot receive a refund; that will destroy all evidence you have to pursue the case.
(2) DO NOT tamper with the product or try to fix it.
(3) Seek immediate medical attention with a doctor so that there is no gap in medical treatment.
(4) Hold on to any receipts or documentation of purchase.
About Normandie Law Firm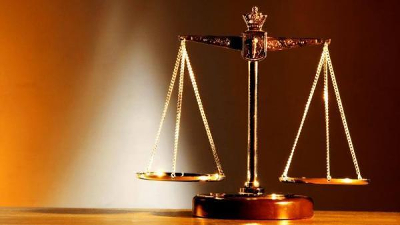 If you or a loved one has suffered from burn injuries associated with a faulty e-cigarette, you may be eligible to file a claim to collect monetary compensation. At Normandie Law Firm, our accomplished attorneys with experience in e-cig injury cases can help you sue the party responsible for the damages that you have had to endure.
FREE LEGAL CONSULTATION: Contact us today, and join some of our many clients who benefit from our zero fee guarantee policy. Under this policy, you do not have to pay for our services until we follow through on our promise and win your case. As a further commitment to you, our policy also guarantees free second case reviews. Reach out to us today, and we can guide you through the process of filing your claim and earning the resources owed to you for a speedy recovery. A lawyer experienced in e-cig injury cases can help you start the legal process.