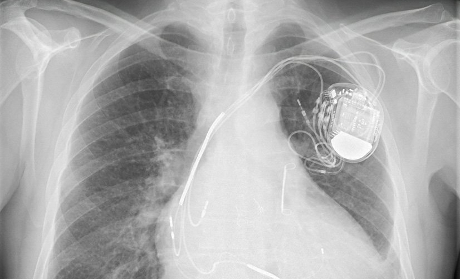 St. Jude Medical has issued a recall of over 250,000 defibrillators due to faulty batteries with premature depletion rates. The defibrillators, the Implantable Cardioverter Defibrillators (ICD) and the Cardiac Resynchronization Therapy Defibrillators (CRT-D), are said to not last as long as they are supposed to while on battery. This can lead to death in the event of a cardiac problem, such as irregular heartbeats or heart failure. If you or a loved one has a heart problem that is being treated with an ICD or CRT-D, see to it that the device is removed and replaced; if anything negative happens, contact the top-rated Normandie Law Firm immediately for legal assistance in pursuing a St. Jude defibrillator lawsuit. Clients ask our experienced lawyers questions about what steps they can take to move forward with legal action. Examples of these questions include:
Where can I hire a class action lawsuit attorney?
I need a recall attorney in Los Angeles. Who can I contact?
My St. Jude Medical defibrillator isn't working properly. What do I do?
Recall Information
The defibrillators that were recalled were Fortify, Unify, and Assura ICDs and CRT-Ds. The items were manufactured between January 2010 and May 2015, while being distributed from February 2010 to October 2016. There is an issue that can occur with respect to battery life: lithium clusters can form within the battery itself, causing it to short circuit and have no charge left. As a result, a battery with no life in it would be unable to provide the life-saving shocks it needs to in order to restart or regulate a patient's heart. Therefore, you need an expert attorney with experience handling St. Jude defibrillator battery recall claims.
St. Jude Medical decided to recall the products after reports that they were not properly working. This decision came on the heels of numerous injuries, including 37 reports of dizziness, 10 reports of fainting, and 2 reports of deaths. This is generally enough to seek out legal assistance from an accomplished attorney who has experience in St. Jude defibrillator recall lawsuits.
Potential Problems
Because the defibrillators are implants that are inserted under the skin and bones near the heart, surgery is required to install them. Although there are other issues that can rise up in the form of infections and such, the most common issue is the depletion of the battery due to the buildup of lithium.
Individuals who have bradycardia, or slow heartbeat rhythms, are often in need of a defibrillator. Their heartbeats will slow down to less than 60 beats per minute; therefore, oxygen is not circulated throughout their bodies at the necessary speed, causing health issues. This arrhythmia can gradually cause the heart to beat slower and slower, and the defibrillator will kick it back into working speed without the individual having to go see a doctor. If this does not work, the heart can eventually stop altogether. In this case, it would be wise to enlist the help of a St. Jude defibrillator battery lawsuit attorney to help you get compensation for the death of a loved one.
On the other hand, those who suffer from tachycardia, or abnormally fast heartbeat rhythms, require defibrillators to prevent their hearts from overworking for no reason. These people are usually not athletes or exerting themselves at a hard enough level to warrant such hyperactive hearts. These sped up heartbeats can cause many problems, such as hypertension, unconsciousness, and nausea, amongst others. If the defibrillator does not properly work or is short-circuited, the shocks it delivers will not be administered, and the heart will not be kept under control; instead, it will continue to beat at an increased rate of speed. This can lead to cardiac arrest, which is difficult to help if the individual is unable to call for an ambulance. In the event of an injury, it would be wise to look into filing a St. Jude medical lawsuit with the assistance of an experienced attorney.
Claim Information
The type of legal action you can choose to pursue depends on the circumstances surrounding the product you own.
If you have a defibrillator implanted in your chest and some form of injury happening as a result of its malfunction, or a loved one passes away due to its battery depletion, you can likely pursue a medical malpractice claim against St. Jude as well as a product liability claim.
However, due to the vast volume of affected defibrillators, it may be better to join an already existing St. Jude class action lawsuit for a defective battery. A class action lawsuit enables a group of people to collectively seek damages from an organization if the organization failed to meet its standards of care; in St. Jude's case, their defibrillators were marked as having battery problems and could cause numerous health issues if they stopped working. The right class action lawsuit attorney with expertise in defibrillator injury lawsuits will help you get the restitution you deserve.
While a product liability claim usually includes one person or a small party of people, a class action lawsuit is filed on behalf of many individuals. Further, the class action lawsuit can be filed if no injury occurred as a result of the defective defibrillator. Since over 250,000 defibrillators were recalled, many people should get replacements or extra monitoring and care in the case of a malfunction or battery depletion. Depending on the extent of your injuries and your situation, a St. Jude Medical class action lawsuit may be the better option for you. To determine which type of claim you should file, contact one of our qualified attorneys with experience in product liability cases.
Compensation Available
In filing either a St. Jude Medical class action lawsuit or Saint Jude Medical battery recall lawsuit, you can earn various types of compensation for any damages that occurred as a result of the faulty defibrillator.
For example, in a regular Saint Jude Medical recall lawsuit, you can pursue legal action against the organization for medical coverage, lost wages, and pain and suffering. A depleted battery may not kick-start the heart in the event it needs assistance, and if you do make it to the hospital in time, your fees should be covered. These expenses include ambulance ride costs, hospitalization, medication administration fees, surgical costs, device fees, and any post-operative work that will be deemed necessary, such as additional surgeries or physical therapy.
A St. Jude Medical battery lawsuit can also enable you to receive restitution for lost wages. If you were required to go to the doctor for evaluation of your defibrillator or were required to have it replaced, you can be reimbursed for the time you missed at work due to circumstances out of your control. You can also collect compensation for any future time you will miss because of other complications or necessary check-ups or surgeries.
Emotional damages are able to be collected in the event of an injury from a faulty defibrillator. A depleted battery that does not allow a person to get proper help in time can cause emotional distress, PTSD, anxiety, fear, mental scarring, and psychological damage, especially in the event of a near-death experience. For all of this and more, contact a skilled lawyer experieced in product recall cases at our law firm in Los Angeles today.
How We Help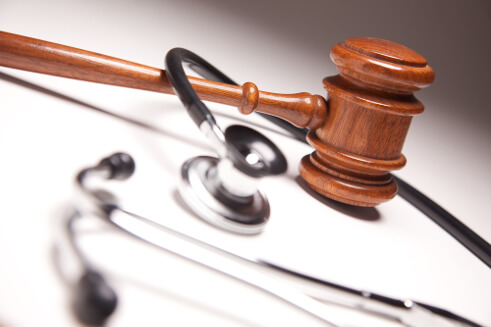 Our top Los Angeles law firm, Normandie Law Firm, is here to help all individuals who have been implanted with these St. Jude Medical defibrillator devices. Our clients are located across the country, from California to Texas to New York. We serve many major cities, including Los Angeles, San Antonio, Houston, Dallas, Austin, Chicago, and Philadelphia. We believe that anyone who has been affected by a defibrillator problem should be covered in the case of injury. Our attorneys are accepting of all clients and will do their best to bring everyone fair compensation in the event of a St. Jude class action lawsuit.
Contact us today to receive a free consultation on your case. We will talk to you about your medical history and what your steps forward should be if you are outfitted with a faulty defibrillator. If you have any questions about St. Jude Medical and the product recall details, we will be happy to give you all the information you need.
We also provide a zero fee guarantee on all our cases – you pay nothing out of pocket for our legal representation. Our fees are paid only when we win your case, and the fees come out of the settlement itself. This way, you suffer no economic loss, and the organization essentially pays for your legal assistance.
To talk to a lawyer about your recalled St. Jude Medical defibrillator, contact Normandie Law Firm today.