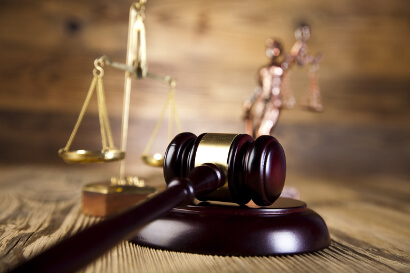 Certain facilities like nursing homes, hospitals, and drug rehabilitation clinics conduct a lot of personal contact with patients. In nursing homes, for example, some residents cannot care for themselves and require assistance with everything. Staff at nursing homes might often bathe and dress residents. In hospitals, contact with patients is less personal. However, during times when patients are unconscious, it is possible for medical staff to harm a patient. Additionally, routine physical examinations require patients to remove their clothing and wear a gown; this might leave patients exposed and vulnerable to the actions of medical staff. In rehabilitation clinics, patients can become vulnerable due to experiencing withdrawal symptoms. In any of these places, the staff is responsible for properly taking care of the patients. However, the staff does not always provide top care to their patients. There have been many instances where individuals have been harmed while in a facility. If you are interested in hiring an experienced attorney to sue for being sexually harassed or assaulted, you must be familiar with the statute of limitation for your specific case. Consult with one of our skilled attorneys with experience in sexual assault cases to learn more; our experienced lawyers at the top-rated Normandie Law Fim will be glad to take your call.
California Statute of Limitations
What is a statute of limitations? If you are unfamiliar with the legal field, you might not know about statutes of limitation. A statute of limitation is a deadline in place to file a lawsuit. That is, if you were injured because of the negligence of another party, you have a certain amount of time to file a lawsuit against the responsible party. If you do not file the lawsuit within this time, you will have lost your rights to sue.
There are some exceptions to the statute of limitations. Because of these exceptions, the statute of limitations might pause for a specific amount of time. Below are a few of the exceptions relevant to the topic of sexual harassment or assault in medical facilities:
The plaintiff was a minor at the time of the incident—if the plaintiff was a minor at the time of the incident, the statute of limitation does not begin until after the plaintiff has turned 18 or has been legally emancipated. It is possible for parents or guardians to file a lawsuit on behalf of a minor; however, minors also have the option of personally pursuing legal action once they are of age.
The plaintiff was mentally incompetent—metal incompetence is described as a mental disability or lack of consciousness. For mental incompetence, the statute is paused the entire duration of the incompetence. For example, in nursing homes, many elderly people have become mentally incompetent. If a nurse harassed a mentally incompetent resident three years ago, and the resident is still mentally incompetent, then the statute of limitation remains paused. If a patient was in a coma and hospitalized for six months, and during those six months a nurse or doctor inappropriately touched the patient, the statute of limitations will not begin running until the patient becomes mentally competent, or wakes up from the coma.
The plaintiff died—if the plaintiff died before the statute of limitations ran out, the claim could still be filed within the original statute of limitation. If the client died near the end of the statute of limitations, the claim could be filed within six months of the plaintiff's death.
There are other exceptions to the statute of limitations. An expert attorney who has experience in sexual assault cases can further explain all of the exceptions.
You might be asking yourself the following questions:
How much time do I have to sue a treatment facility for sexual assault in California?
How long do I have to sue a hospital for sexual harassment?
Before addressing these questions, you must know the difference between sexual assault and harassment.
Sexual assault is sexual misconduct against an individual who does not express explicit consent. Sexual assault includes rape, attempted rape, forced sodomy, and fondling or unwanted touching. Now, if you were a victim of sexual assault in a nursing home you might be wondering about the time deadline to file a sexual assault lawsuit against a nursing home. The statute of limitations in California to sue for sexual assault and battery used to allow victims a ten-year deadline for rape claims, and an age limit of 28 years old to make a claim against the assault that occurred when the victim was underage. As of recent times, California law has been changed to allow victims of sexual assault an indefinite amount of time to file a lawsuit against whatever party responsible. If you were a victim of sexual assault at a drug rehab facility, you also have an indefinite amount of time to proceed legally. A qualified attorney with expertise in sexual assault injury lawsuits will help you file a claim.
Sexual harassment, although it can be physical, is much less physical than sexual assault. Sexual harassment can include any inappropriate and unwanted touching, sexual comments, and sexual gestures. Sexual harassment is usually a term used to define discriminatory behavior based on sex in the workplace. However, sexual harassment can happen anywhere, including nursing homes and drug rehab facilities. You might be wondering, what is the California stature of limitations for a sexual harassment lawsuit against an elderly care home. This is where it gets tricky. There is no specific statute of limitations to sue a nursing home for sexual harassment. Why is that? Sexual harassment is not a legal cause of action. A cause of action is any reason for to which someone would file a lawsuit.
To file a lawsuit for sexual harassment or sexual assault, you will need to file as one of the following causes of action:
Assault and battery
Intentional infliction of emotional distress
False imprisonment
For help understanding the causes of action listed above, schedule a consultation with an accomplished lawyer experienced in sexual assault cases. He or she will evaluate your situation and help you understand what cause of action is best for your case.
Normandie Law Firm
Normandie Law Firm is a top law firm with expertise in handling different sexual assault and harassment cases. Normandie Law Firm knows how difficult it can be to deal with sexual harassment and sexual assault. Sexual harassment and assault can be even more traumatizing if the incident occurs in a place where you expect people to care for you. Such places include hospitals, nursing homes, and rehabilitation centers. The personnel at these places are expected to always exercise the utmost care and respect towards the patients. However, this does not always happen. Normandie Law Firm wants to help you fight for your rights when facilities fail to treat you correctly. Our Los Angeles lawyers with experience handling sexual assault claims will guide you towards the proper legal action.
Normandie Law Firm offers clients free consultations and free second opinions. If you are unsure about taking legal action, schedule a free consultation with one of our sexual assault attorneys in Los Angeles. An experienced attorney will give you all the information necessary for you to decide if you want to pursue legal action. If you already have an attorney at another firm, we offer you free second opinions to review your case. We understand that some attorneys do not take the proper measures to ensure that your case is as successful as possible. These attorneys are only interested in increasing their numbers; they might rush through your case so that they can start working on another case. Attorneys in Normandie Law Firm will never treat you like just another case. We will give you personalized treatment from day one.
Normandie Law Firm offers clients a Zero-Fee guarantee. As you can see, our consultations and second opinions are completely free. We guarantee that you will never be required to pay any upfront fees. Additionally, our law firm is strictly contingency based—that means that you will not have to pay for anything until our attorneys win your case. Call now and schedule a free consultation or a free second opinion with a Los Angeles lawyer with experience handling sexual harassment and sexual assault cases.