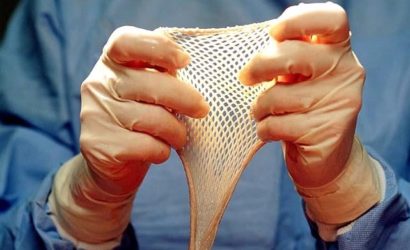 Burn injuries can be incredibly damaging for those unfortunate enough to have to experience them. While in some cases a burn injury can result in a minor scalding wound that will recover over time with proper treatment, there are other more severe cases where a burn injury may require more invasive medical procedures such as skin grafting. Beyond the physical damages that come with skin grafting procedures, the procedure can also result in exuberant financial damages, due to the cost of the medical procedure. This cost can vary depending on the extent of the initial damages caused by the burn injury, and in this article, we will review the potential expense these procedures can result in. If you have further questions, consult with an experienced attorney at the top-rated Normandie Law Firm. One of our skilled attorneys with experience handling burn injury claims will be able to assist you.
What is Skin Grafting?
Skin grafting is a surgery that involves the transplantation of skin. This procedure is typically used to treat things like extensive wounds, areas of skin lost caused by infection, specific surgeries like those that treat cancer, and burn injuries. Skin grafting procedure requires that a medical professional carefully remove one area of a person's skin and transplanting it to the damaged area. Skin grafts are usually performed by train medical professionals, and require general anesthesia, which means the patient will be asleep throughout the procedure as to hinder the experience of pain. There are two forms of skin grafts that a medical professional can recommend, a split-thickness graft, and a full-thickness graft.
Split-thickness grafts usually involve the removal of the top layer of skin, otherwise known as the epidermis, and the deeper layer of skin called the dermis. These layers of skin are taken from a portion of the patient's body where the skin is healthy, and in most cases, this means the front or outer thigh, abdomen, buttocks or back. Usually, split-thickness grafts cover large areas of the body and tend to be incredibly fragile. Split-thickness grafts also typically have a shiny appearance and tend to be paler than the surrounding skin they are attached to.
Full-thickness grafts involve the removal of all of the epidermis and dermis from a healthy area of the patient's body. This skin is usually taken from the abdomen, groin, forearm, or collarbone. In most cases, full-thickness grafts are made up of smaller pieces of skin, and the spot where the healthy skin is removed is pulled together through the use of stitches or staples. Full-thickness skin grafts are usually performed for smaller wounds on visible parts of the body; they are also intended to blend in with the skin.
This difference in the degree of a procedure can directly affect the cost of the treatment and plays a vital role in determining how much your skin graft treatment may cost you. An accomplished lawyer experienced in burn injury cases will be able to help give you an estimate.
The Cost of Skin Grafts & The Damages They Treat
Skin grafts are typically used to treat a variety of injuries to the skin, but for the sake of this article, we will be focusing on the cost of a skin graft needed to repair skin damaged by a burn injury. To give you an idea of how much your skin graft procedure could cost it is essential to review burn injuries themselves.
Burn injuries can range from minor scalding burns too deep tissue wounds that in most cases require extensive skin grafting procedures. Contrary to popular belief, burn injuries can be caused by more than just adverse thermal exposure. Burn injuries can also be caused by exposure to harsh chemicals, electrical currents, and radiation from things like X-rays. Burn injuries also come in four degrees of severity. This variety of degree plays a significant role in determining the potential cost of your skin graft procedure. The four degrees of burn severity are bulleted below for your reference:
First-Degree Burns: Typically the mildest, first-degree burns can be often treated with a bit of cold water and burn cream. They often only involve damage of the first layer of skin and are characterized by a slight reddening of the skin. In some, more severe cases, however, it is wise to seek medical treatment for the burn to heal properly.
Second-Degree Burns: Second-Degree burns involve damage to the upper layer of skin, as well as the layer of skin beneath. These type of burns cause the skin to blister and become red and sore. Blisters can pop open, giving the burn a wet and glossy appearance. It is essential to keep the area clean and appropriately bandaged to prevent infection. Most second-degree burns heal within two to three weeks, and in more severe cases may require medical attention.
Third-Degree Burns: Often referred to as a full thickness burn, this form of burn destroys the outer and inner layer of skin. Third-degree burns are characterized by a charring and browning of the skin. If you experience a third degree burn medical attention should be sought immediately.
Fourth-Degree Burns: Fourth-degree burns damage not just the outer and inner layer of skin but also damage deeper tissues like the muscle, tendons, and even bone. These burns are characterized by a black appearance, and in some cases result in a removal of the affected region of the body. Treatment of this burn varies on the severity and location, but all fourth-degree burns should be followed with intensive and immediate medical care.
In regards to skin grafts, the cost of your procedure depends on the degree of burn you have received. Unfortunately, the cost of skin grafts for burn injuries can be quite expensive as they inflict incredible damage to multiple layers of skin. On average, low-intensity treatment for even moderate burns can cost upwards of $206,853. This price skyrockets when a skin graft is required for severe burns, reaching a quite expensive million dollar mark. The cost of a skin graft only increases the more severe the burn, and in some cases can cost more than $10 million to treat the burn successfully.
The enormous financial burden that a skin graft for a burn injury can place on a victim can be traumatizing on its own. Fortunately, if you have experienced a severe burn injury as a result of the negligence or misconduct of another and that injury required a skin graft you may be able to file a claim for monetary compensation with the help of one of our experienced lawyers.
How Normandie Law Firm Can Help
Having the right attorney on your side can make the difference between receiving adequate compensation for your damages and having to face the mountain of debt caused by skin graft procedures alone. At Normandie Law Firm, one of the top law groups in Los Angeles, our expert attorneys with experience in burn injury cases can guide you through the process of building a case, filing a claim, and collecting compensation for your damages. When clients file a claim with our law firm, they could see some if not all of the following damages compensable to them:
Past and Future Medical Expenses
Loss of Income
Loss of potential future income
Emotional Damages (anxiety, depression, PTSD, etc…)
Punitive Damages
Victims of burn injuries who require a skin graft procedure can contact our law firm for more information on how to seek compensation for their damages. You should not have to face the damages caused by a burn injury or the financial burden of a skin graft surgery alone. With the help of our firm, you could receive the resources you require and deserve to make a full recovery. While we are based in Los Angeles, our qualified lawyers also practice in San Diego, Orange County, Riverside, Bakersfield, San Francisco, Fresno, Sacramento and throughout the state of California.
Free Second Opinions
Other attorneys will sign you up to their firm but will disappear once your name is on the paper as they are busy signing up more cases. In these instances, their business is based more on volume and will attempt to sign up as many cases as possible. In turn, they will spend less time on cases resulting in severely reduced settlements. Our firm will not treat you like a number. We will be in communication with you throughout our lawsuit and will treat you like family. So if you already have an attorney don't worry, we'll give you a second review of your case 100% free of charge. An attorney with expertise in burn injury lawsuits will review your case with you.
Zero Fee Guarantee-No Upfront Fees Ever
If you contact our law offices today, we can walk you through the complicated process of filing your claim completely free of charge. As a show this commitment to you and your case we offer our clients the benefits of a zero fee guarantee policy. Under our zero fee policy, all clients don't pay for our services until their case is won. If you feel in need of a second opinion, second opinion case reviews are also free under this policy. Please, feel free to give us a call, and we can guide you down the path of receiving proper compensation for your damages. An attorney who has experience in burn injury cases will be available to speak with you.
OUR ATTORNEYS WILL HELP YOU RECOVER DAMAGES FOR YOUR BURN INJURY