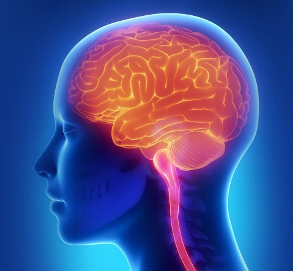 Brain injuries can occur in many ways, and it is important that you recognize the possible symptoms of a brain injury; if you do not, you may compromise your wellbeing and risk serious health problems later on. How severe was your injury? What brought it on? How long have these pains been occurring? Answering these questions can help you stay healthy; further, they are questions that physicians, insurance agencies, and attorneys will ask you if you choose to pursue legal action for your brain injury. There are numerous ways to sustain a brain injury, and legal action can be taken in many of them, especially in the instances where another party could be said to have been at fault or acted in a negligent manner. Our clients contact us seeking more information about brain injuries and their effects, as well as what can be done to pursue compensation through the legal system. Our skilled attorneys with experience in brain injury cases at the top-rated Normandie Law Firm make it a priority to answer our clients to the best of our ability and to accurately represent them in court. We will aggressively fight to bring the best settlements and fairest compensation to our clients. Our experienced lawyers are often met with questions about brain injuries, including:
What are some symptoms of brain injury?
How do you know that you have a brain injury?
Who should I sue if I received a brain injury?
Can I sue someone for getting a TBI?
Causes of Brain Injuries
Sustaining a brain injury is not difficult; it can happen from something as simple as slipping and falling. A traumatic brain injury, or TBI, is more debilitating than a mild brain injury, yet both can bear similar symptoms and come from the same sources.
One of the most common causes of brain injuries is being involved in a car accident of some sort. Vehicles are not lightweight objects made of cushioning and absorbable material; they are a few thousand pounds of steel, plastic, and hard rubber. The only safety features present inside a car are the airbags and the seatbelt; everything else is liable to cause damage in some way. Thus, when another vehicle crashes into you, you do not have much in the form of protection. It is likely that you will suffer whiplash and your head will bounce off either the steering wheel, window, headrest, door, or roof. The force of the impact can contribute to the severity of your head trauma.
Although being on the road automatically puts you at risk for car accidents and subsequent brain injuries, just walking around can yield the same results. We have seen many cases where clients have been walking alone, minding their own business, perhaps in a store while shopping or at an amusement park while on vacation, and they suddenly encounter a wet spot on the floor. They expected the floor to be as dry as the rest of the floor they had been walking on, yet it was slippery, leading to a slip and fall. Sometimes, a fall that occurs unexpectedly can lead to you tumbling very quickly and not having enough time to break your fall with your hands or arms. Also a possibility, there may be another object near the path or street that was sticking out or in the way. You can hit your head on the ground, concrete, street, pavement, curb, object, or other material, leading to a brain injury.
Regardless of how you sustain the brain injury, it is imperative that you seek medical treatment immediately and understand that you may be entitled to financial compensation for your damages. Contact a qualified attorney with expertise in brain injury lawsuits at Normandie Law Firm to learn more.
Symptoms of Brain Injury
The signs of a brain injury are very telling, although they can also be shared by other illnesses and conditions, leading some people to misdiagnose themselves or confuse doctors who examine them. Some of the symptoms of brain injuries include:
Loss of consciousness for a period of time
Confusion, disorientation, or a dazed state of mind
Dizziness, loss of balance, or loss of coordination
Oversleeping
Fatigue or drowsiness
Headaches that may seem to not go away
Heightened sensitivity to light and sound, as well as blurred vision
Trouble concentrating or remembering
Mood changes or sudden mood swings
Seizures
Coma
Mild TBIs and severe TBIs share many symptoms, but some have varying levels of degree. For example, a headache may be a clear indicator of a brain injury, but you can determine the severity level depending on how badly it hurts and the length of time it persists. Generally, conditions that are worse or last longer are indicative of a more debilitating brain injury. A concussion will persist for a little over a week, while a brain hemorrhage will require immediate medical attention and care. If you need further information or a recommendation for an adequate doctor, call an expert attorney who has experience handling brain injury claims.
Legal Help from Normandie Law Firm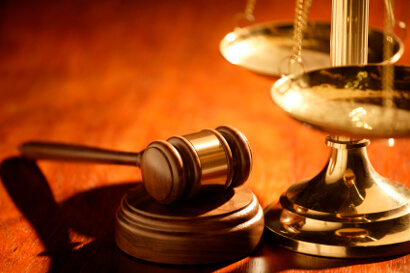 If you have sustained a brain injury due to the responsibility of another party, you may be entitled to compensation with a legal claim. An accomplished brain injury attorney can help you take legal action against your employer (worker's compensation claim), a reckless driver (personal injury claim), or a negligent company that sold a faulty or malfunctioning item (product liability claim).
An experienced attorney at the top Normandie Law Firm can help you recover medical expenses, lost wages, and property damage in the event of a traumatic brain injury. If a loved one has fallen into a coma, we can help you be reimbursed for hospital costs on his or her behalf. Our priority is the health of our clients and their financial well-being; we do not want anyone to be monetarily hurting or stressing over injuries, medical fees, lost days at work, and more. We believe in empathy and in taking care of our clients.
FREE CONSULTATION AVAILABLE TO YOU: Call us today to receive a free legal consultation on your case. An attorney who has experience in brain injury cases will discuss your injury and claim, and you will be invited to ask any questions you want. Further, all of our cases are taken on a contingency fee basis; this means that our legal services are provided free of charge until we win your case. Our payment comes from the settlement itself. If we do not win, you do not owe us a cent. Our zero fee guarantee is in place to ensure that you do not suffer any financial losses when seeking legal help.
Reach out to Normandie Law Firm today for more information from a lawyer experienced in brain injury cases.