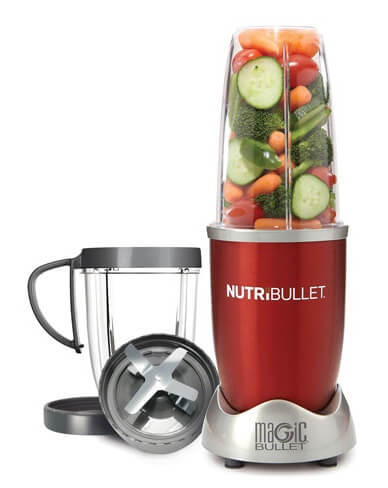 NutriBullet is known globally as the Infomercial consumer product that can convert vegetables, fruits, nuts, seeds, and other foods into liquid, making for far easier consumption. The product allows for consumers to get all the nutrients from their foods. However, the NutriBullet has caused some controversy recently due to a defect in the product that causes it to explode. The exploding blender has led to some severe burn injuries that in some cases require extensive medical treatment to recover from fully. This medical treatment can be incredibly expensive, and in some instances can leave a victim to face a mountain of debt. Fortunately, victims of NutriBullet explosions have every right to pursue monetary compensation through a product defect lawsuit. Many who file this kind of lawsuit are usually curious in regards to the value or potential payout of their case. Our skilled product defect attorneys at Normandie Law Firm can help you determine the value of your case, and can also effectively represent you and your case in court. If you have any questions after reading this article, please feel free to reach out to our law offices for a free consultation by one of our well-versed legal advisors.
The Average Value of a NutriBullet Injury Lawsuit
When victims of NutriBullet explosions come into our law firm seeking assistance with their case, they often ask a series of questions regarding the average settlement value or worth of their case. Some of these frequently asked questions are listed below:
What is the approximate settlement value of a NutriBullet explosion lawsuit?
What are the typical settlement amounts for an injury lawsuit due to NutriBullet explosion injuries?
How much can I sue the manufacturer of a NutriBullet for if I was injured by their product?
As with determining the value of any case, how much your case is worth depends on the factors that led to your injury and the damages the injury caused. These factors can change drastically from case to case, which is why determining an overall average settlement value is so challenging. While we could calculate an average for you, there is no guarantee that your case will apply to this broad average. For instance, a NutriBullet explosion leading to minor burn injuries is going to typically have a far lesser value than a case where a NutriBullet blast led to third-degree burns that required surgical reconstruction. This broad range, makes the use of an overall average difficult, as it risks giving our clients an inaccurate representation of their case.
However, determining an individual value for your case is still very much a possibility. The best way to do so is to calculate the compensable damages that are involved in your case. These compensable damages fit into three separate categories: economic damages, noneconomic damages, and punitive damages. Through the calculation of these damages, and the help of a skilled attorney we can help you reach a potential value for your case.
The most significant factor that influences the value of your case is the economic damages. Economic damages are defined as such because they can be defined monetarily. These damages are also the easiest of the compensable damages to fight for as they can be supported by solid evidence. Some of these compensable economic damages that can be added to your case are listed as follows:
Medical Expenses: These are the costs that a victim must endure for the hospitalization of the initial injury and any further treatment needed in the future because of this injury. These expenses often make up a significant portion of a settlement value.
Loss of Wages: These compensatory damages meant to reimburse the victim for any wages lost from the injuries. This amount can be determined through a thorough examination of the victim's salary history and often includes sick and vacation time.
Loss of Potential Future Wages: Sometimes injuries can be so severe that the victim may lose the ability to perform at the same level they had before their injuries. To determine this amount, a complicated formula is used that involves the examination of the victim's projected earnings and the impact that the damages may have had on the victim's ability to find and perform future work.
Noneconomic damages are damages that do not have any definable monetary value. They are more difficult to argue for as finding evidence to support claims for noneconomic damages is far more difficult. That is not to say it is impossible, however, with the help of an experienced attorney you could receive all the noneconomic damages that you demand. Some of these noneconomic damages that could be added to the value of your case are bulleted below:
Pain and suffering: This damage is compensated to a victim based on the pain and suffering they endured from their injuries. This amount is often calculated by the use of a pain multiplier that has the victim identify their level of pain on a scale of one to ten.
Emotional Distress: This form of compensation is offered to victims that have experienced any emotional trauma suffered due to the injuries. The compensable amount of emotional distress often varies from state to state.
Loss of Consortium: Loss of consortium is often added to the value of your case when the injuries are so severe that the victim's loved ones are deprived of a normal loving relationship and companionship
Last of the three categories of compensable damages are punitive damages. Punitive damages are typically added to the value of your case when you want to punish the defendant, in this case, the NutriBullet company, for their actions, and to deter them from engaging in similar conduct in the future. Punitive damages are probably the most difficult to fight for as you must be able to show that the defendant acted with a gross intent or negligence to cause harm. A lesser attorney will settle a case without arguing for punitive damages, our attorneys at Normandie Law Firm, however, are committed to ensuring that our clients receive all the damages they demand; punitive damages included.
The Damages of A NutriBullet Explosion
The damages caused by a NutriBullet explosion can inflict severe burn injuries on consumers. To fully recover from these burn injuries, the victim may require extensive medical treatment which can inflict further financial damages. Burn injuries come in four different degrees of severity, which range from minor scalding burns to life-threatening or fatal damages. These four burn degrees and the damages they cause are bulleted below:
First-Degree Burns: Typically the mildest, first-degree burns can be often treated with a bit of cold water and burn cream. They often only involve damage of the first layer of skin and are characterized by a slight reddening of the skin. In some, more severe cases, however, it is wise to seek medical treatment for the burn to heal properly.
Second-Degree Burns: Second-Degree burns involve damage to the upper layer of skin, as well as the layer of skin beneath. These type of burns cause the skin to blister and become red and sore. Blisters can pop open, giving the burn a wet and glossy appearance. It is essential to keep the area clean and appropriately bandaged to prevent infection. Most second-degree burns heal within two to three weeks, and in more severe cases may require medical attention.
Third-Degree Burns: Often referred to as a full thickness burn, this form of burn destroys the outer and inner layer of skin. Third-degree burns are characterized by a charring and browning of the skin. If you experience a third degree burn medical attention should be sought immediately.
Fourth-Degree Burns: Fourth-degree burns damage not just the outer and inner layer of skin but also damage deeper tissues like the muscle, tendons, and even bone. These burns are characterized by a black appearance, and in some cases result in a removal of the affected region of the body. Treatment of this burn varies on the severity and location, but all fourth-degree burns should be followed with intensive and immediate medical care.
If you or a loved one has experienced any of these burn injuries or any other kind of injury as a result of a NutriBullet explosion you may be eligible to file a claim for significant monetary compensation. Companies like those that manufacture the NutriBullet should be held liable for the damages under the premises of product liability law. Product liability ensures that defective products do not get into the hands of consumers and that if they do, the consumer has every right to file a lawsuit against the company responsible. Although, with every lawsuit, it is in your best interest to seek skilled legal assistance in bringing your case to court.
How Normandie Law Firm Can Help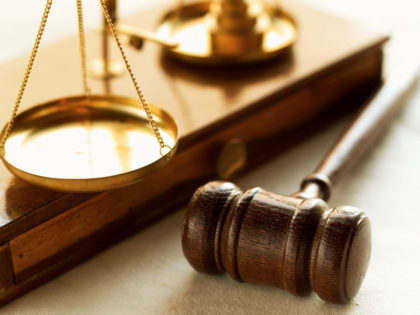 Having a skilled lawyer on your side can mean the difference between filing a successful claim for compensation and having your case dismissed from court entirely. At Normandie Law Firm our experienced product liability attorneys can help you determine the value of your case, and represent you and your case in court. In most cases, clients who ask for the value of their case often already have legal representation but are unsatisfied with the service thus far. However, our attorneys are committed to helping all our clients to the fullest regardless if they already have an attorney or not. While our law offices are based out of Los Angeles, our attorneys also practice in San Diego, Orange County, Riverside, Bakersfield, San Francisco, Fresno, Sacramento and throughout the state of California.
Our lawyers will stress that you should not get rid of the product or return it to the manufacturer. Hold on to it so that it can be used as evidence. Also, you should:
(1) DO NOT return the item to the manufacturer ot receive a refund; that will destroy all evidence you have to pursue the case.
(2) DO NOT tamper with the product or try to fix it.
(3) Seek immediate medical attention with a doctor so that there is no gap in medical treatment.
(4) Hold on to any receipts or documentation of purchase.
Free Second Opinions
Other attorneys will sign you up to their firm but will disappear once your name is on the paper as they are busy signing up more cases. In these instances, their business is based more on volume and will attempt to sign up as many cases as possible. In turn, they will spend less time on cases resulting in severely reduced settlements. Our firm will not treat you like a number. We will be in communication with you throughout our lawsuit and will treat you like family. So if you already have an attorney don't worry, we'll give you a second review of your case 100% free of charge.
Zero Fee Guarantee-No Upfront Fees Ever
If you contact our law offices today, we can walk you through the complicated process of filing your claim completely free of charge. As a show this commitment to you and your case we offer our clients the benefits of a zero fee guarantee policy. Under our zero fee policy, all clients don't pay for our services until their case is won. If you feel in need of a second opinion, second opinion case reviews are also free under this policy. Please, feel free to give us a call, and we can guide you down the path of receiving proper compensation for your damages.