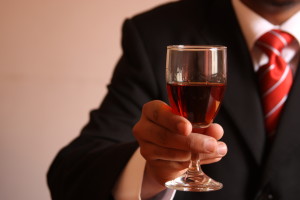 Every year thousands of visitors of nighttime establishments including concerts, bars, nightclubs and sporting arenas suffer serious injuries due to acts of violence perpetrated against them by other patrons and or facility security personnel. Victims of serious injuries due to the intentional or negligence conduct of others are entitled to full and just compensation. If you have suffered an attack or assault at the hands of a security guard or bouncer or anyone else, Los Angeles assault and battery lawyers will be happy to hear about your case and provide you with the legal advice that you need. Please read below for nightclub injury lawsuit information.
A security guard or bouncer has no right to use violence on you or use unnecessary force to take control of a situation. They can use force, but it has to be reasonable and just enough to diffuse the situation at hand. Our law firm has seen many cases where security personnel used excessive force, causing our clients injuries. If you believe you have been the victim of security assault and need a negligent security attack attorney to represent you, we would like to hear your story and sue the security guard or bouncer or their boss for your injuries.
About Our law Firm: The Normandie Law Firm has a lot of experience in cases involving individuals who have suffered harm due to a lack of security or intentional acts of conduct by security guards and other security personnel in Los Angeles and the rest of Southern California. We have the resources and expertise to handle complex cases and get our clients the maximum amount of recovery for their damages. If you have been the victim of assault and battery at a nightclub or bar or any other place, you might be entitled to significant compensation. Please call our law offices for a free case review.
Imagine you're at a nighclub or bar where everyone's drinking. A security guard or bouncer wants you out for whatever reason. They push you, and you fall, hitting your head on the concrete floor. This situation is not uncommon. The security and bouncers know that people are inebriated, and any trained personnel in that situation knows pushing a person who has been drinking can be dangerous to the safety of the person. Yet, every day we see and hear that a bouncer attacked a patron, causing them injuries. This is not right and our Los Angeles security assault lawyers are here to get justice for victims of such incidents. We can sue a bar, sue a nightclub, or other places, for injuries that security and bouncers caused you.
Common Nightclub and Bar Injuries
Some of the most common injuries attributable to acts of violence in nighttime establishments including bars and nightclubs are as follows.
• Stabbing and gunshot wounds resulting in severe organ damage and organ failure.
• Head trauma resulting in traumatic brain injury.
• Spinal cord damage including nerve injury, paraplegia and quadriplegia.
• Facial injuries including broken teeth, scarring, broken nose and facial lacerations.
• Broken or cracked ribs and other bones in the body.
• Eye injuries including blinding due to puncture wounds.
• Emotional trauma – including PTSD, stress, anxiety and depression.
Security Guard Assault and Battery Attorney in Los Angeles
Our Los Angeles assault and battery lawyers are fully aware of all the laws regarding the liability basis for assault and battery cases that happen in public as well as private establishments. Under premises liability laws the owner of a property must take reasonable steps to prevent foreseeable acts of crime perpetrated by either other patrons or intentional acts of harm by security guards. In determining the forseeability of a violent or criminal act courts must consider several elements.
• What was the foreseeability of the harm to the injured victim.
• Was there and what was the policy of the establishment in preventing violent acts.
• What was the causal connection between the injury suffered and the negligent or wrongful acts of the property owner.
NightClub Injury Lawyer Los Angeles
The nightclub presents a special situation because it is a place that people visit to have fun. Dancing, drinking, and socializing with other people are activities that everyone going to a nighclub or bar enjoys. However, problems arise when two people at a bar get into a fight. Fights are not uncommon at these clubs, especially when alcohol is involved. When two people get into a fight, security usually try to diffuse the situation by forcing both members out of the club. However, they cannot use excessive force to do that. Sometimes security and bouncers are untrained, and they use violence to force the people out. They could push you, or use their batons to hit you. Even if you are being belligerent, that's no excuse for the security guard to hit you. Injuries are not always caused by the security guards. Sometimes two patrons who are visiting a club get into a fight with each other, and punch each other or stab each other, causing severe injuries. These scenarios are also not uncommon. You could have negligent security who should have been there to diffuse the situation but they weren't there. Or maybe they did not take care of the situation properly and efficiently. In both scenarios (whether the injuries were caused by bar personnel or random patrons), our assault lawyer in Los Angeles would like to hear about your case and see if we can sue the nighclub for your injuries.
Filing a Negligence Based Personal Injury Lawsuit Against Property Owners
Negligence based lawsuits are predicated on proving several elements described in detail below.
1. The liable party owed a duty to care to the injured individual – property owners owed a general duty of care to visitors to protect from and or warn of all known dangers in their property.
2. The liable party breached his or her duty of care – This can be shown by a lack of proper security or use of security which poses a harm to the patron.
3. The breach of the duty result in the accident or violent act.
4. The incident or violent act resulted in severe harm to the plaintiff.
Sue NightClub for Injuries Due to Security Guard Assault

A nightclub assault lawyers can receive compensation for victims of assault and battery suffered at a nightclub. Victims of assault and battery by security guards or acts of violence in nightclub and other establishments due to a lack of proper security are entitled to compensation under California personal injury laws for all harms suffered. A Detailed list of damages compensable in a personal injury lawsuit is provided below.
• All physical harm suffered including cost of medical care, future medical expenses, doctors visits, prescription drug medication and future medical and rehabilitation care.
• Pain and suffering including emotional trauma, post traumatic stress.
What Is the Value of My Case:
How do you determine case value? In cases where the injured party suffered serious injuries it is more  apparent to identify the value of your case. However, in cases where the injuries are more hidden,  locating the injuries may be challenging. Case value is determined by looking at the damage the injury  caused to the plaintiff's life. How has the injury changed the life of the injured party and what will it take  to return that person to the pre‐injury state? In more severe cases the damage is not reversible. This is  true in cases where the patron was savagely beaten and suffered life altering brain damage or  irreversible neck and back trauma. These injuries are even more serious when they involve a weapons, like a gun, a knife, or a baton. In  such cases the damage can be significant.
A true assessment of the value of your case can only be made after observing all of your injuries. In  certain cases the injuries you have sustained can take months to manifest. This is particularly true in  cases where you have a potential brain injury or other long term invisible injury.
Statute of Limitation for Filing a Lawsuit:
The Statute of Limitations is the timing deadline an individual has to file a personal injury lawsuit in civil court. In the state of California the statute of limitations for filing a personal injury lawsuit against a private entity is two years from the date of the injury. Claims against government entities must be filed with the agency in question within 180 days (6 months) from the date of the accident or injury.
Attorney Assistance: The personal injury attorneys at our law firm are proud to provide legal services to their community. All legal confidential legal consultations are provide free of charge. To contact our law firm feel free to call our office toll free (800) 790-5422