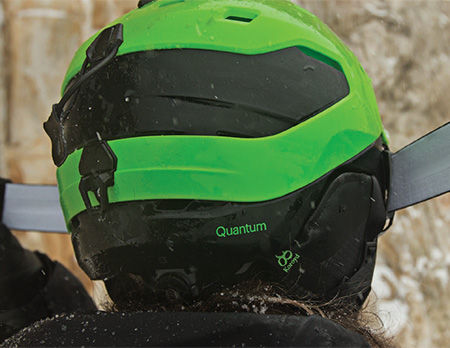 Name of Product: Quantum ski and snowboard helmets
Hazard: Buckle on helmet can disengage, posing a significant risk of head injury
Remedy: Repair
Recall Date: September 7, 2017
Recall Number: 17-219
UPC Code: N/A
Details of Recall: This recall is for all 2016 and 2017 Smith Quantum ski and snowboard helmets. They were sold in sizes, Small, Medium, Large, and Extra-Large. They came in a variety of colors like matte black/charcoal, matte white/charcoal, matte Fire (red)/charcoal, matte Klein Blue (blue), matte olive green, matte Reactor (bright green/black and matte, Thunder gray (gray). Smith Quantum is printed on a label inside the helmet as well as the manufacturing dates.
Remedy For Recall: Consumers should immediately stop using the recalled helmets and contact Smith for instructions on how to return the helmet, free of cost, to Smith for a free repair.
Incidents: None reported
Sold At: Specialty Ski and Snowboard shops and by major retailers, online at Backcountry.com, Smithoptics.com, and other online retailers from October 2016 through July 2017 for about $300
Manufacturer(s) : China
Importer(s): Smith Sport Optics Inc., Clearfield, Utah
Units: About 7,000 (in addition, about 1,000 were sold in Canada)  
How Normandie Law Firm Can Help
If you have purchased the Quantum ski and snowboard helmet we recommend that you send a report to Smith Sport Optics Inc. and return your product in order to get a free repair. We also recommend that you act immediately as your Quantum ski and snowboard helmet can cause serious head injury. If you or a loved one has already suffered damages as the result of the Quantum ski and snowboard helmet then you may be eligible to file a lawsuit and collect proper monetary compensation. If you file a claim with us you could find some, if not all, of these following expenses compensable:
All of you medical and hospitalization costs
All of your future medical care and treatment
A loss of income and loss of future earnings due to long term recovery or permanent disability due to the accident
Compensable economic damages include loss of property or damaged property.
Compensable non-economic damages include emotional distress, trauma, PTSD resulting from the accident, pain and suffering and anxiety.
Victims of this recall or recalls similar to this one can contact our law offices to learn more about how to receive compensation for their injuries. Our team of legal experts is committed to ensuring that our clients receive proper representation for their claims.
Make sure that you do not send the product back to the manufacturer. This is crucial; you need to hold on to it so that it can be used as evidence. You should strive to ensure that you:
(1) DO NOT return the item to the manufacturer ot receive a refund; that will destroy all evidence you have to pursue the case.
(2) DO NOT tamper with the product or try to fix it.
(3) Seek immediate medical attention with a doctor so that there is no gap in medical treatment.
(4) Hold on to any receipts or documentation of purchase.
FREE CONSULTATION: As a display of our commitment, every one of our clients will receive the benefits of our zero fee guarantee policy. Under this zero fee policy, all you don't pay for our services until we follow through with our promise and win your case.  If you feel in need of a second opinion, second opinion case reviews are also free under this policy. So, give us a call, and let us fight your case, so you don't have to.