Our law firm always advises our clients to proceed carefully when dealing with insurance agencies. Although insurance is a great way to protect your belongings and health in case of damage or injury, there is a high chance that the insurance companies will be less than eager to pay you what you deserve. Progressive Insurance is one such company – they, like many others, are focused first and foremost on their own profits, and do not care enough to make sure people are covered and not floundering in debt. This is an unfortunate occurrence that happens all too often with insurance agencies. They are known to use underhanded negotiation tactics and, at times, outright breach their duties to their customers in order to preserve their income. Our top team of experienced lawyers at Normandie Law Firm has dealt with Progressive insurance agents for years, and we know the best way to negotiate with their adjusters. Our skilled attorneys with experience in Progressive Insurance cases take calls each day from clients who want to know how long it takes for a settlement with Progressive to go through, as well as how much money can a victim of an accident receive. Examples of other questions include:
How much does Progressive offer for a car accident?
How much can I earn from suing Progressive?
I need a lawyer to sue Progressive for not paying me. Who can I call?
Progressive Information
Progressive Corporation, a company that was founded 80 years ago, primarily deals with car insurance, but it does also offer home and renter's insurance, property insurance, business insurance, life insurance, and pet insurance, amongst others. Regardless of the type of insurance, however, Progressive tends to not honor insurance policies and will routinely offer low or unfair settlements.
Further, Progressive knows the laws concerning insurance companies and their customers. Although a company has certain criteria to follow, there is, sadly, nothing in the law that outright states that you must be paid when you file a claim. There is a set of rules, procedures, standards, and criteria to follow, but ultimately, an insurance company is not required to give you any compensation unless a court orders them to – and even then, they will still delay payments as long as they can.
If you are interacting with Progressive in any way after an accident or an injury, you should make sure that you are going about your claim in the proper manner. Keep in mind that insurance adjusters are crafty individuals who will use all of your words against you, and they will often use the lowest negotiation tactics to try and give you a small offer. Your best bet is to contact an expert attorney who has experience in Progressive Insurance cases and will be able to get you the settlement you deserve without the delays you may encounter.
Common Negotiation Tactics and Bad Faith
Progressive will commonly attempt to negotiate a claim with you by observing your injuries and damages from a car accident and disputing them. They may say that you are not suffering to the extent that you claim, or that you are asking for too much money when they know for a fact you can have repairs and procedures completed for much less. This first offer is not something you should jump at; in fact, Progressive should have a good reason for making such a low offer in the first place. The offer may be lower than you would consider your minimum acceptable amount. With the help of an experienced attorney, the offer could be higher, as the insurance adjusters know that they won't be able to pull a trick on someone who is well versed in law and negotiations.
This can be considered an action in bad faith. Insurance agencies like Progressive are required to give a reasonable explanation for a low offer, and repeatedly offering meager sums and paltry settlements is deceptive and underhanded. These are adequate grounds on which to base a bad faith claim.
An additional tactic is slightly different from the low ball offer because no offer comes at all. Many times, insurance adjusters will outright refuse to address your claim. It is the equivalent of ignoring a person because you owe him money – insurance companies do this all the time. They may claim that the claim never went through or they are too busy to address it; they may also say that they need an authority to sign off on it, but in reality, the claim stays in the inbox of the adjuster and nothing happens.
This also ultimately results in actions of bad faith. Insurance companies usually have up to 60 days to respond to your claim or to take action; if they refuse to, they can possibly be said to be breaching their duty and contract, leading to a lawsuit against them. Progressive knows that it has a time limit, and the agents will work hard to not rush through any claims; they will make sure to take as much time as necessary in the hopes that you will eventually get fed up and take the previous offer or, in some cases, an even more diminished settlement. An accomplished attorney with expertise in Progressive Insurance injury lawsuits will hound any Progressive insurance adjuster to quickly get your injury settlement in motion.
Average Progressive Settlement Offer for an Auto Accident
The average Progressive settlement for a car accident varies from case to case. For example, you cannot merely measure the value of a settlement from the injury itself, because there are too many different variables when it comes to liability, fault, and extent of the damages. Many times, the type of auto accident also determines the compensation – a car accident may be viewed differently than truck accident, while a motorcycle accident and a bicycle accident may be seen as less severe than a pedestrian accident. These different views are due to the fact that no two cases have the same plaintiffs and defendants, insurance adjusters, attorneys, and juries. There are always different perspectives, and thus, there is no concrete way of determining compensation.
Some people think there is a Progressive settlement calculator that allows you to plug in injuries and damages and it will spit out the case award, but that does not exist. We rely on judgments and negotiations to get our clients paid.
However, that does not mean it is impossible to know the average of some Progressive settlement offers, based on similar cases. Though there is no guarantee that these will be indicative of what you will earn, they do show what is possible.
$110,000 Verdict: A woman was involved in a collision with an underinsured motorist. After successfully suing the motorist who was at fault, she turned to Progressive, who improperly handled her claim and did not investigate or offer fair damages. A jury sided with her.
$230,000 Settlement: After being rear ended by one car and colliding into another, both of which were driving carelessly, the plaintiff sued both. He suffered numerous injuries and non economic damages and was awarded a large sum.
$760,000 Verdict: A wrongful death claim that Progressive did not want to honor turned into a trial affair. Instead of the $100,000 policy they should have honored, they paid seven times that much to the victim's family.
$328,000 Verdict: After an 18-wheeler struck a woman's car, she and her grandmother suffered long-lasting neck and back injuries. The trucker was insured by Progressive and was found to be at fault, having driven carelessly and caused the accident.
What matters the most in determining the amount of the offer from Progressive is the extent of your injuries and how much pain and suffering they caused, as well as the effect they had on your life and career. If you are unable to work or adequately move, you may be able to earn much more compensation than someone whose injuries will be healed in a few months. A qualified lawyer with experience handling Progressive Insurance claims will be able to give you more information.
Contact Us for a Free Second Opinion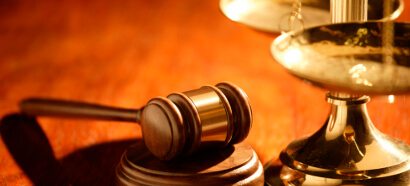 Many times, clients come to us with questions about average settlements because they are unsure of what they should be earning. If they see that their current offers on the table are drastically lower than what many people earn, they may want to consult with a different attorney. It is common that lawyers do not give each case their total focus; some are content to settle cases very quickly so they get paid and move on to the next one. These lawyers are not good representatives and will try to convince you to take a settlement you may not feel comfortable with. If you feel you are being misrepresented, contact us today.
The top-rated Normandie Law Firm has a team of lawyers that has been dealing with Progressive insurance adjusters for many years, and we know that your claim is important to you. We will let you know, in a free legal consultation, if your current lawyer is doing a good job and if you can earn more than what you are being told. If you trust in our second opinion and want to switch law firms, we offer you a zero fee guarantee on your claim – if we don't win, you don't pay; and if we do win, our fees come from the settlement itself, guaranteeing that you will not suffer any economic loss by using our services.
Contact us today to learn more about Progressive insurance and why our law firm is the best selection for you. A lawyer experienced in Progressive Insurance cases will be available to take your call.